Quote:
Originally Posted by
KrazeyKami
Hey Hick,
Thx 4 the reply.
When using LAV, i can also play the sound etc, but i cannot really check if it's bitstreaming TrueHD; to be honest, my receiver doesn't have the fancy light that i want
It only became clear to me when i saw FFdshow's popup that it was outputting the signal als PCM 5.1. Since LAV doesn't have a system tray icon when playing, i cannot really test if it is TrueHD untouched, or PCM that it's producing.
Plus the fact, that im still a bit confused on this: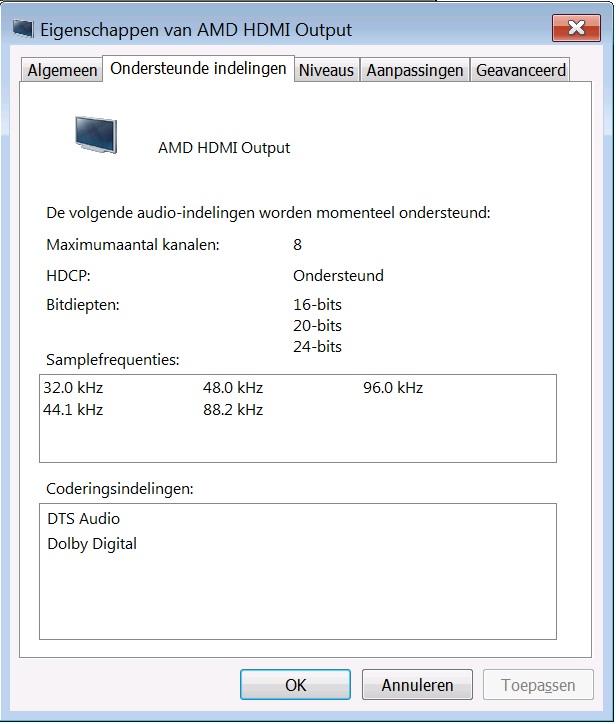 Every1 has TrueHD etc enlisted as a codec, wether they manage to bitstream or not.
Im really starting to doubt my receiver at this point.
From the above dialog box you posted it's indicating that the soundcard is only capable of bitstreaming traditional Dolby Digital 5.1/6.1 and DTS 5.1/6.1. This is not a receiver issue unfortunately, I would contact gigabyte support and find out from them if they know if in fact your board does in fact bitstream HD audio format's, my guess is they've locked it down so it can't.