i don't have a camera that's good enough to take pictures but basically the screw is broken off and the rest is stuck inside the heatsink.
it looks similiar to this: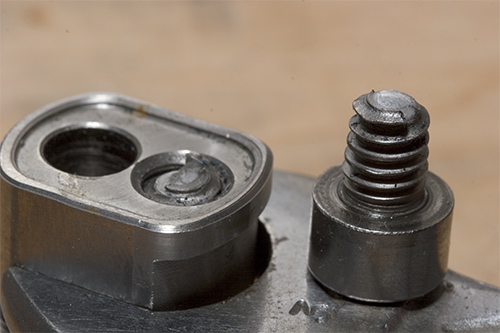 Except there is nothing left sticking out and it's way smaller. I don't think there are extractors out there that are small enough so the only other option i can think of is a small drill bit? GPU temps are fine and it's a powercolor 6950.
CPU
Motherboard
Graphics
RAM
Core i7 920 D0 4.2ghz HT
MSI x58a-GD45
GTX 980
OCZ XMP 1333
Hard Drive
OS
Monitor
Power
OCZ Agility
Win 7 64
Asus VW266H
Corsiar TX850
Mouse
Mouse Pad
Audio
Deathadder 3.5
Steelseries Qck
Sound Blaster Z
View all
hide details
CPU
Motherboard
Graphics
RAM
Core i7 920 D0 4.2ghz HT
MSI x58a-GD45
GTX 980
OCZ XMP 1333
Hard Drive
OS
Monitor
Power
OCZ Agility
Win 7 64
Asus VW266H
Corsiar TX850
Mouse
Mouse Pad
Audio
Deathadder 3.5
Steelseries Qck
Sound Blaster Z
View all
hide details