Source:
AnandTech
Quote:
BitFenix's Merc Alpha is first and foremost an extreme budget case. While I've personally often considered cases at the $99 mark to be "budget" because I'm spoiled rotten and used to big and fancy stuff, $39 is really about as low as anyone should want to go. Thankfully, no one at BitFenix is sacrificing quality to get there.

...

Bottom line is this: if you're on a severe budget and looking to maximize the amount of value you get for your dollar on every component you buy, you should probably be shortlisting the Merc Alpha. It has plenty of room to grow with your build, as well as solid enough thermal and acoustic performance to get the job done. If you have the money, I'd still recommend spending up to either BitFenix's Shinobi or even a Fractal Design Arc Midi, but if you need to cut corners and save some bank, you could do a heck of a lot worse than the Merc Alpha.
Prepare to be amazed
(Click to show)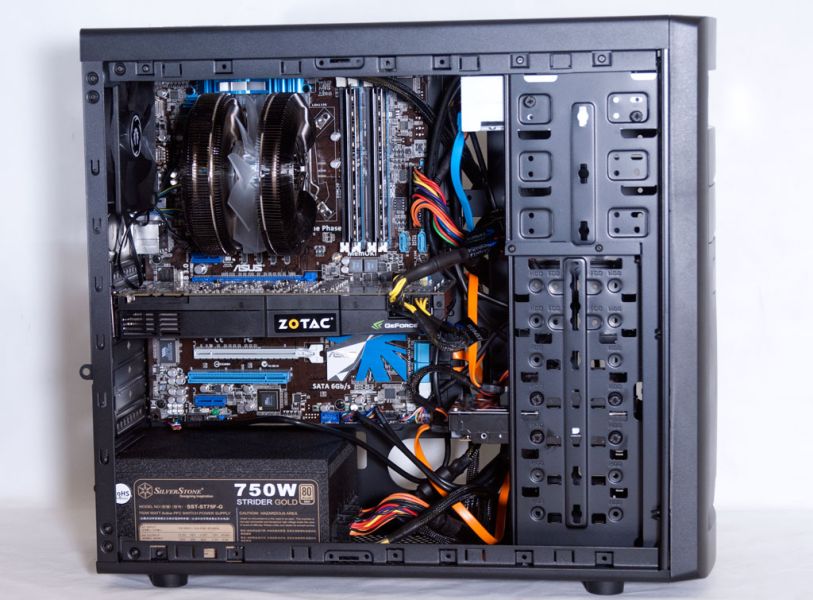 The fact that this $39 case has cable management is amazing to me.
Edited by onoz - 10/5/11 at 9:15am