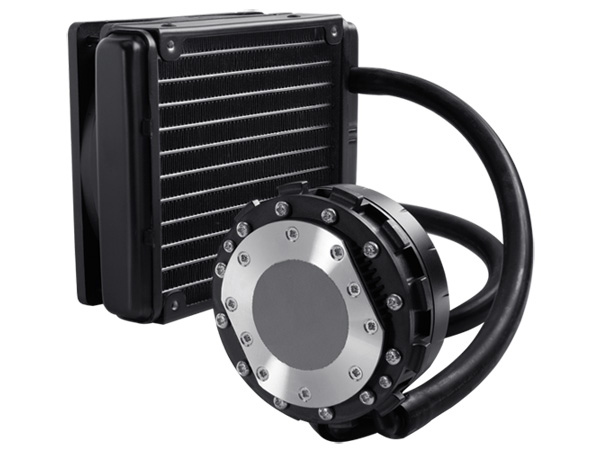 Quote:
The H40, pictured above, is Corsair's new entry-level model and is designed to offer H50-like performance at a lower $59 price point (roughly £47 including VAT).

Corsair reckons the figure represents "a price that's affordable for mainstream computer users", and claims the H40 to be "an excellent choice for adding liquid CPU cooling to basic desktop PCs."

Basic might be the key word, however, as the cooler's aluminium cold plate, single 120mm fan and slim radiator suggest that cooling potential will be noticeably lower than the sub-£60 Hydro H60.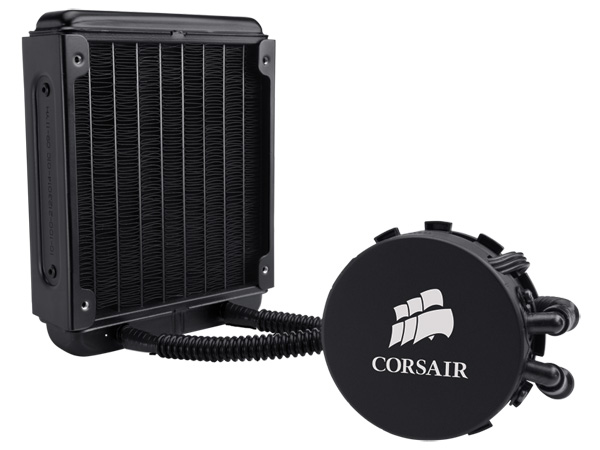 Quote:
Moving up a notch or two, the Hydro H70 CORE is a revised variant of the now-discontinued H70 and ships without any bundled fans.

"It is aimed at experienced PC performance enthusiasts who already have 120mm fans, or who otherwise wish to supply their own fans," says Corsair.

Not a bad idea, but bundled fans aren't the only loss. Unlike the original H70, which featured a thick 50mm radiator, the H70 CORE makes do with a trim 38mm solution, and price could be an issue, too. Corsair's listing the Hydro H70 CORE at $89 (£70 including VAT), which puts it mighty close to the superior Hydro H80.
Source.
That pricing is terrible. £47 for the H40, and it is about the same (or worse?) than a H50.. and an Antec H20 620 can be had for about the same price which is better than even the H60? Oh dear.. Corsair..
The H70 CORE on the other hand is just a fan-less H70 with a H50/60 rad and is priced very incorrectly.. Are Corsair doing this to make their other products seem like better value, or have they just gone mad?
I'm commenting on UK pricing by the way, not sure on the US pricing.
Edited by Razi3l - 10/6/11 at 8:01am