I'm fond of my
8 GB PNY Ultima
kit. Rock stable, was dead cheap, and helped me further OC my i3. But one thing has always worried me: the plain heatspreader it has, and the heat they emit. As i use RAM heavily with BOINC and RAM discs, i looked for a way to lower temps without adding
yet another
fan to my PC. Also, i've been reading
some threads
that state unless i have insane speeds or high volts through it, i should not get a RAM fan, especially since my sticks are still running 1.5v,
under
clocked (1160 MHz), and only tightened up (from 9-9-9-24 2T to 7-7-7-20 1T).
When cleaning my dad's PC after BOINC, i remembered i had a set of
OCZ ReaperX RAM
installed on it. As these sets have never ran at their stock speeds (highest my failmobo can handle is 667 MHz 5-5-5-18) they do not even get warm.
Then, inspiration came to me:
What if i swap the heatsinks?
Here are the two lab rats: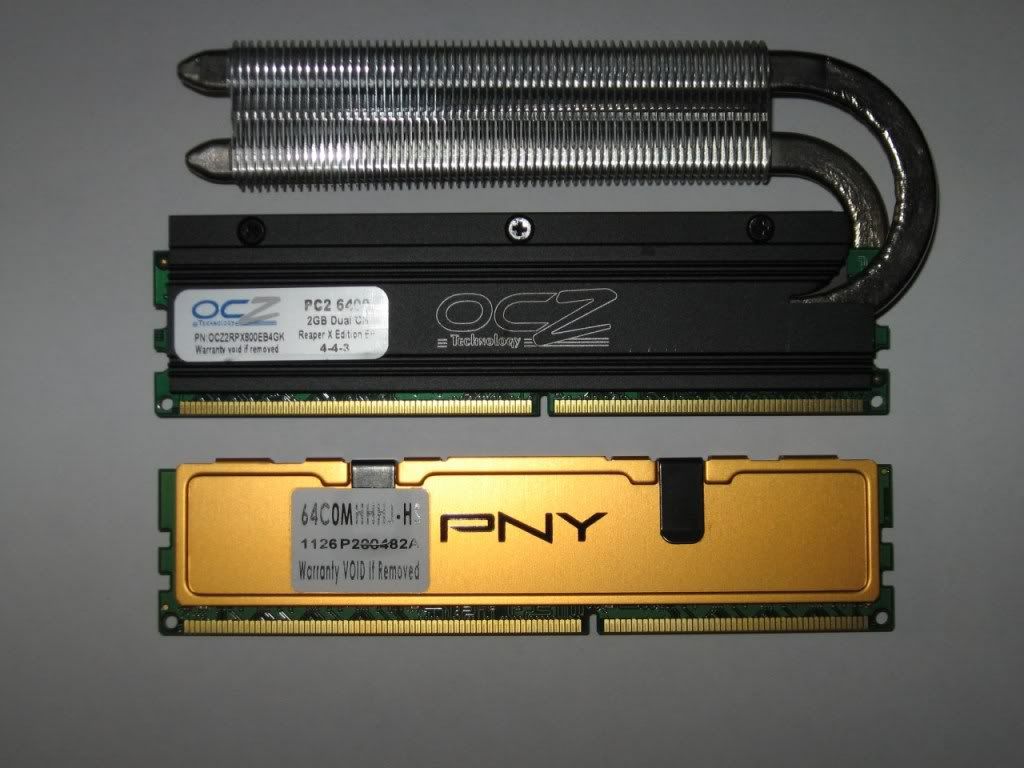 I think i voided my warranty, but as i did not remove (the sticker) it should be still there, right?
At least OCZ was a lot more forgiving on that as i did not had to remove any sticker
.
I knew i should've taken more pics of the dissasembling process, but removing the sticks from the heatsink was no easy thing, and i wanted my PC running back again ASAP (as i had some leftover BOINC tasks to do
).
Here are the end results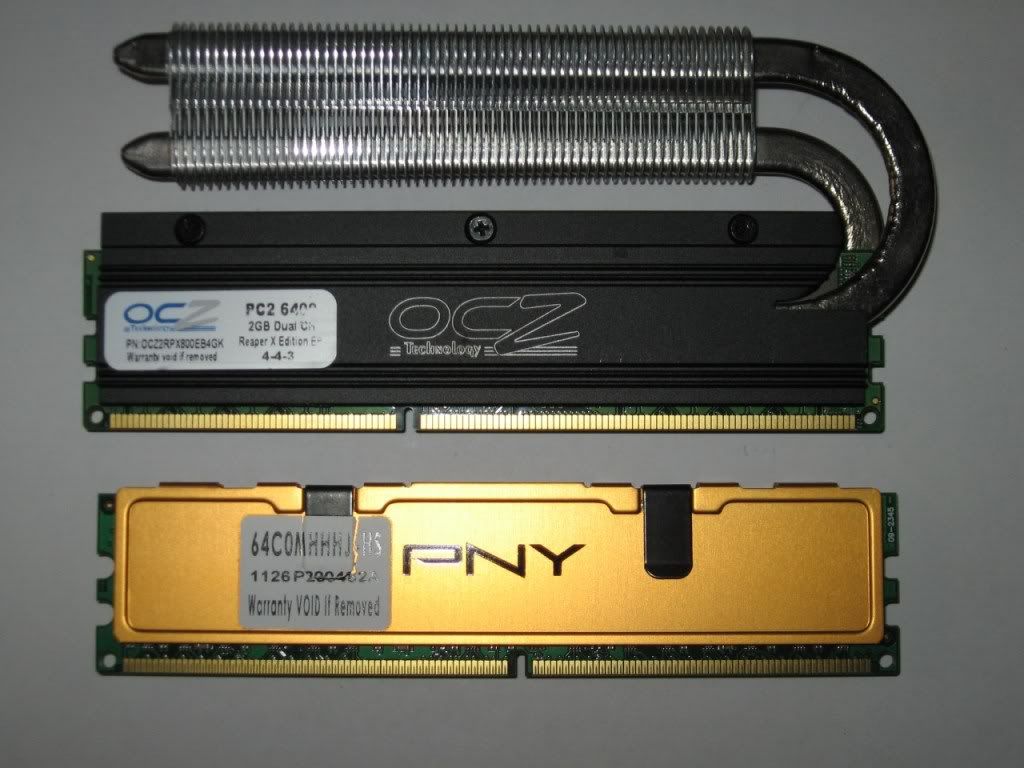 Sticker looks
almost
intact
As you see, i changed the notch orientation, as i wanted to change the orientation of the U-heatpipe for a pretty simple reason:
I didn't really want a heatpipe to touch my video card and start a firework show
Even tho these DIMMS have no temp reading sensor, they now feel warm, instead of scorching hot with the previous heatsinks. Now i gotta work on cable management to improve airflow. But so far this has been a successful mod, and looks way better than yellow clashing on a sea of red and black