Alright guys..sorry it's been over a week since my last update, but work has been really hectic! Not only that, but yesterday I woke up to this: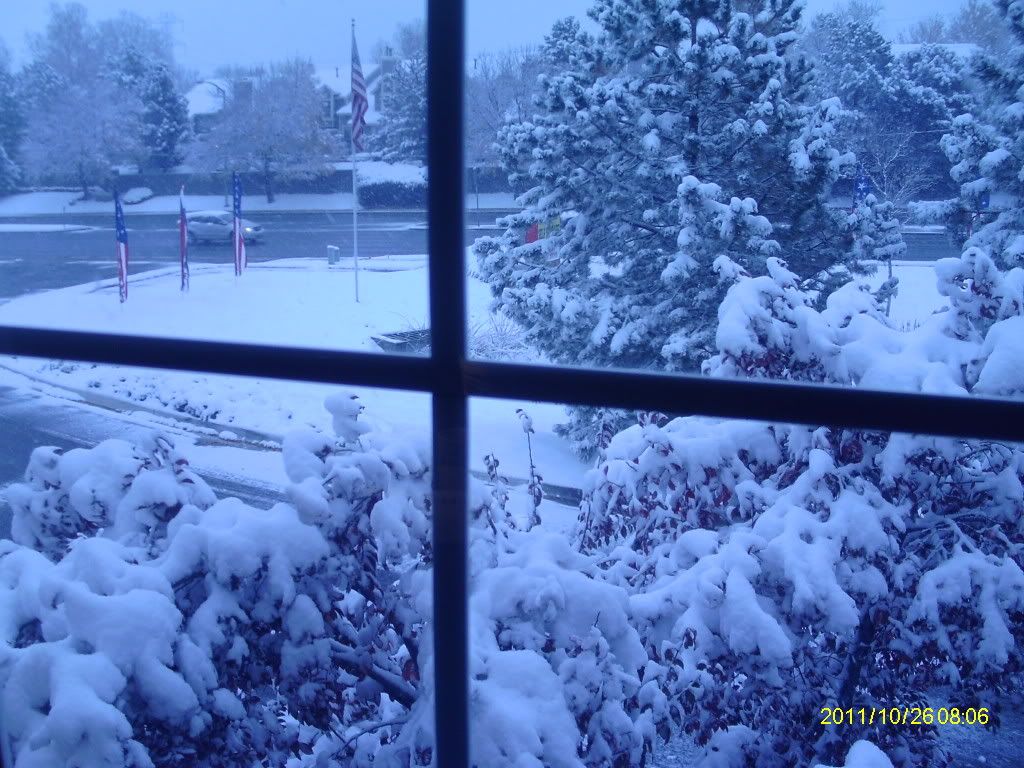 nice thing is that ski season has already started!
So what I have been working on is mainly the electronics within the case and a few of the components that needed a little "customization"
Here is what I've got so far. I changed out the power and reset switches along with making new cables and sleeving them. I also changed out the connectors to USB connectors. That way, instead of having 8 separate connectors, there are only 2.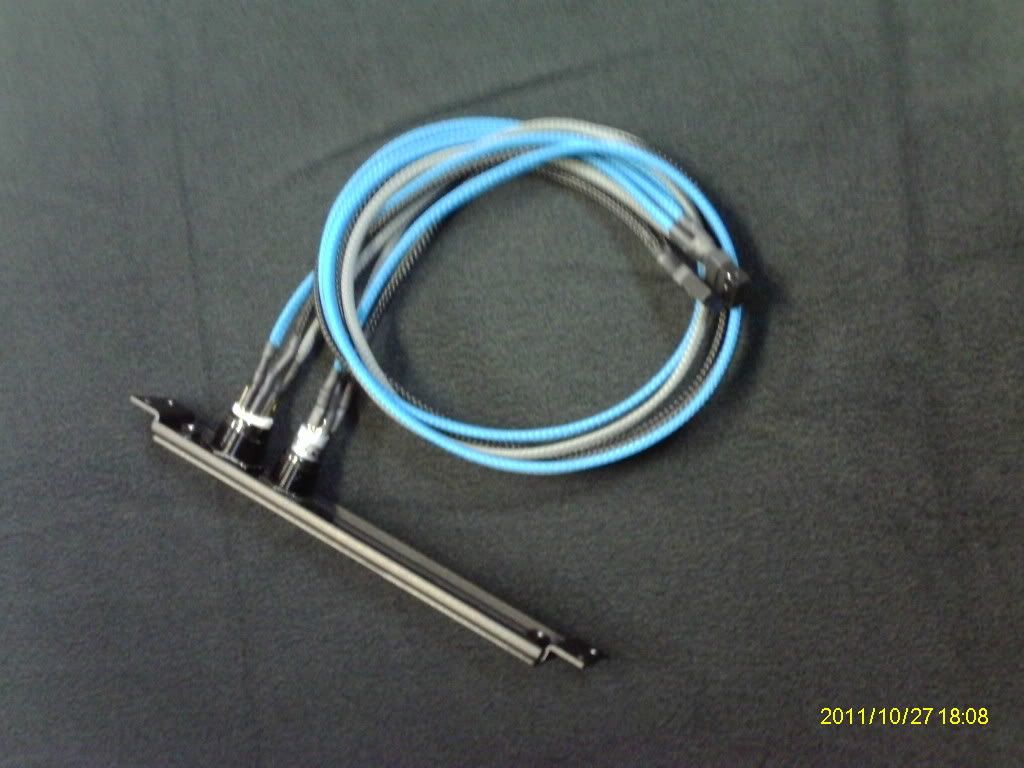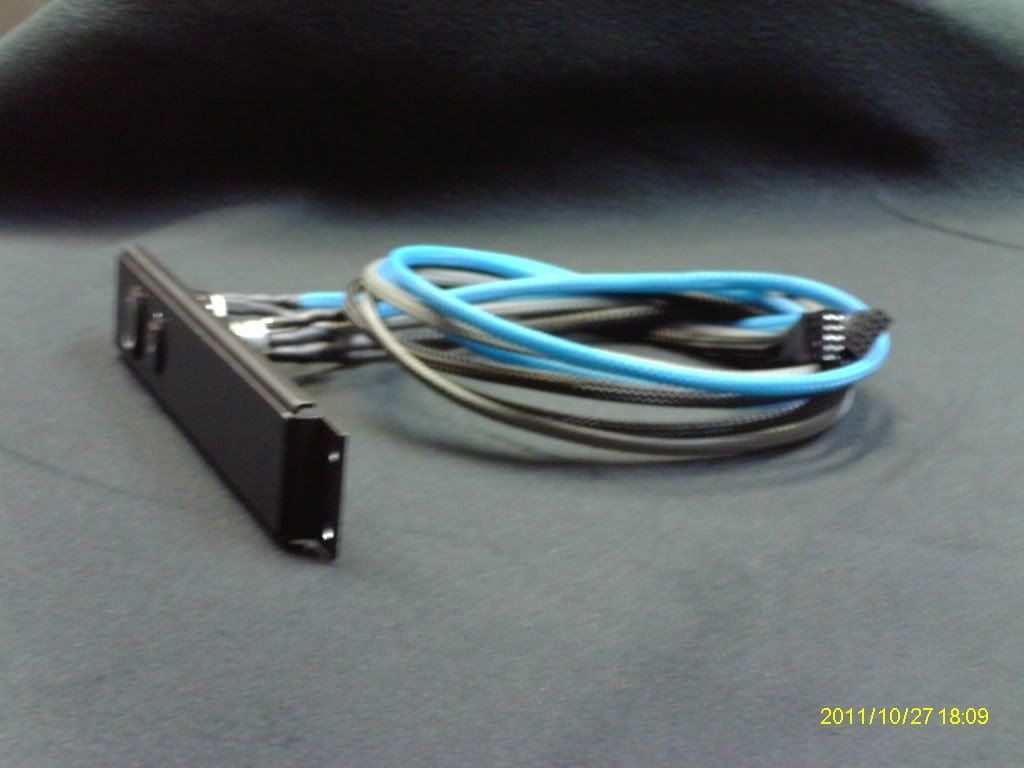 I painted the DVD drive (don't like that silver and beige on them.)
I painted the Aquabay frame for the Aquatube: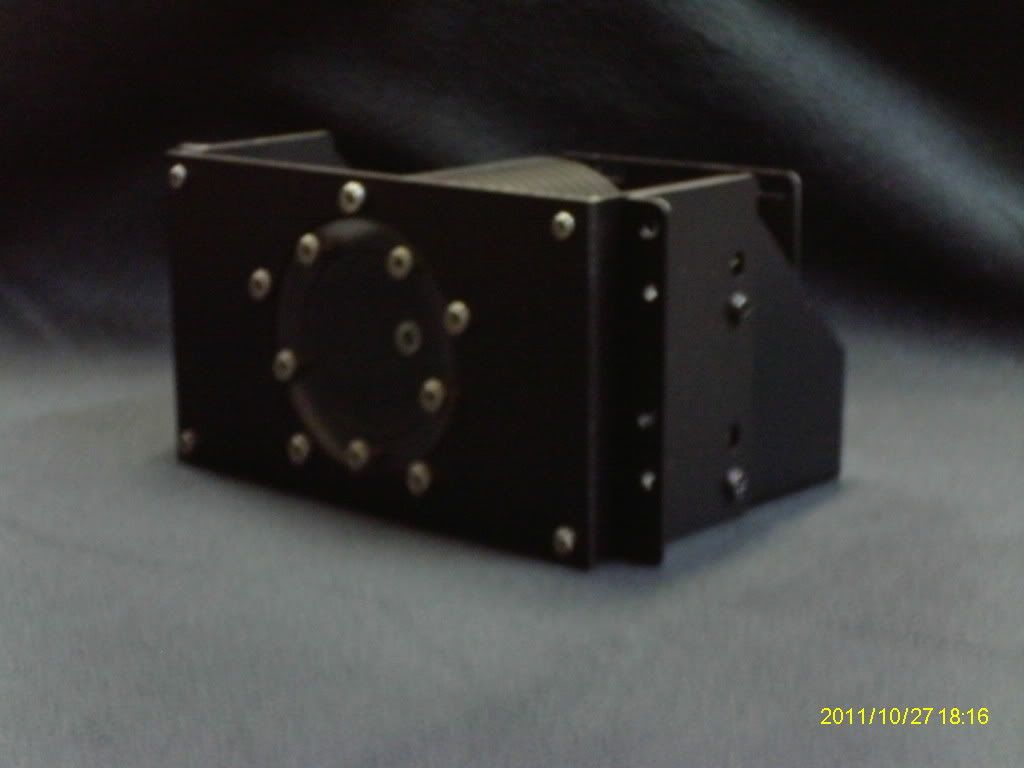 (sorry it's a little out of focus..something is going on with my el cheapo camera)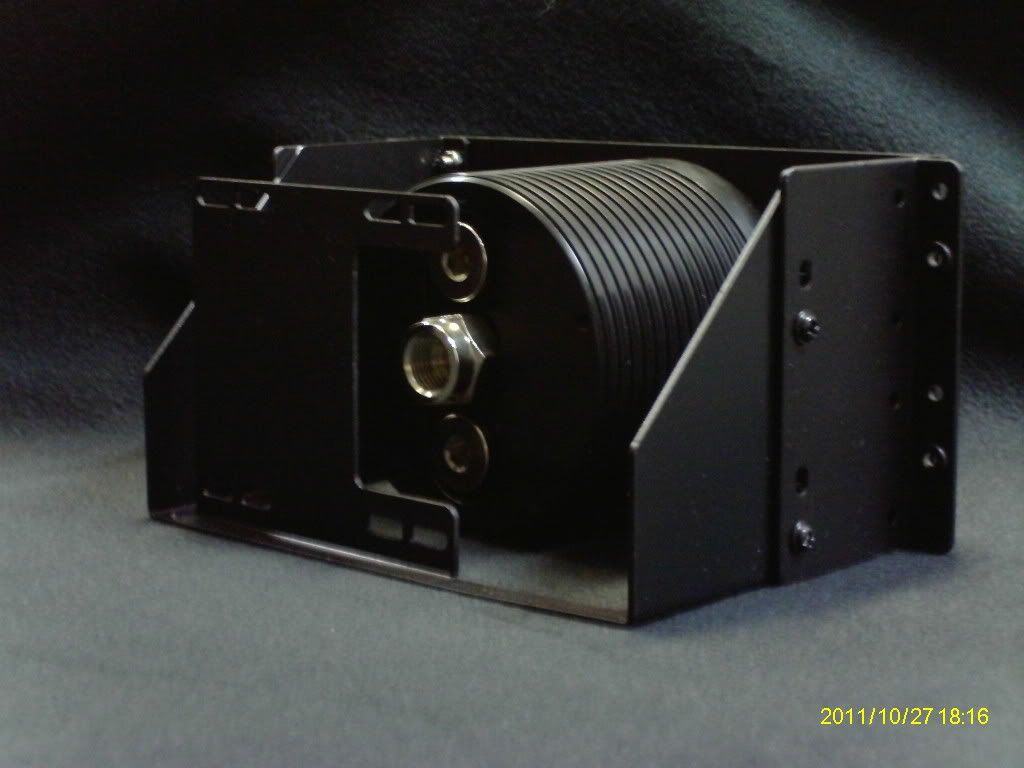 This little guy came in from AquaTuning about a week ago: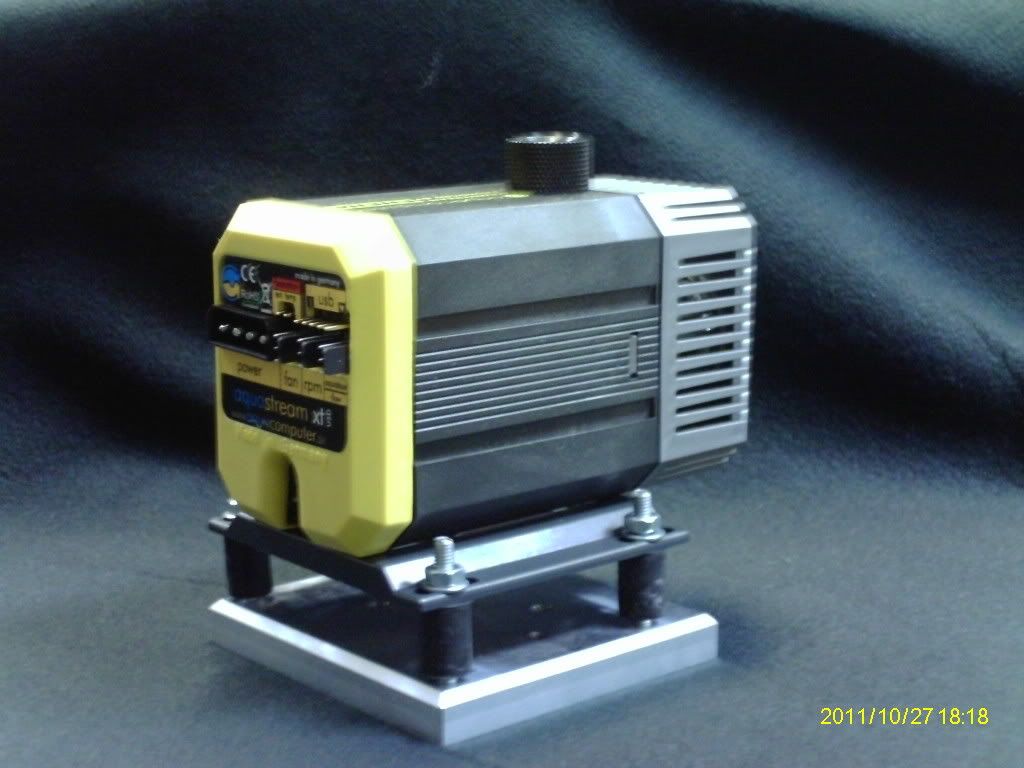 I got my fillport in too, but I may have to order another one..this guy is 35mm wide! I like the idea it has deaeration. Basically it has 2 ports on it, you run one to the reservoir and another farther down the loop...this helps get rid of air in the lines.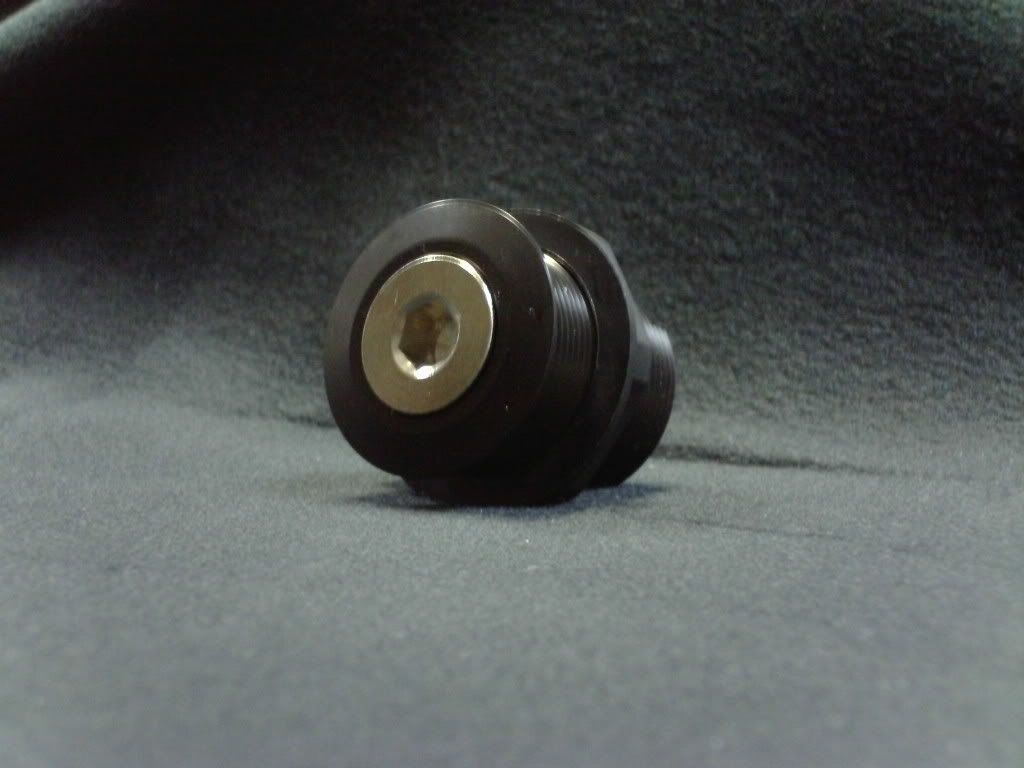 I plan on running dye in the initial photos once this build is completed, so I figured I better get a filter...I picked up the Aquacomputer filter with manual shutoff valves...what better way to drain the loop!
This reminds me, Jim over at CaseLabs sent me some 120mm fan brackets for the PSU side (all I had were the ones for the motherboard side.) He didn't even charge me for them! Their customer service is above and beyond!
The filter mounted perfectly into one of the 120mm brackets. Thanks again Jim!
Mounted in the case:
Almost forgot...got a new bottle opener from Aquacomputer!
Here are a few shots of the case with what I've completed installed:
Motherboard side: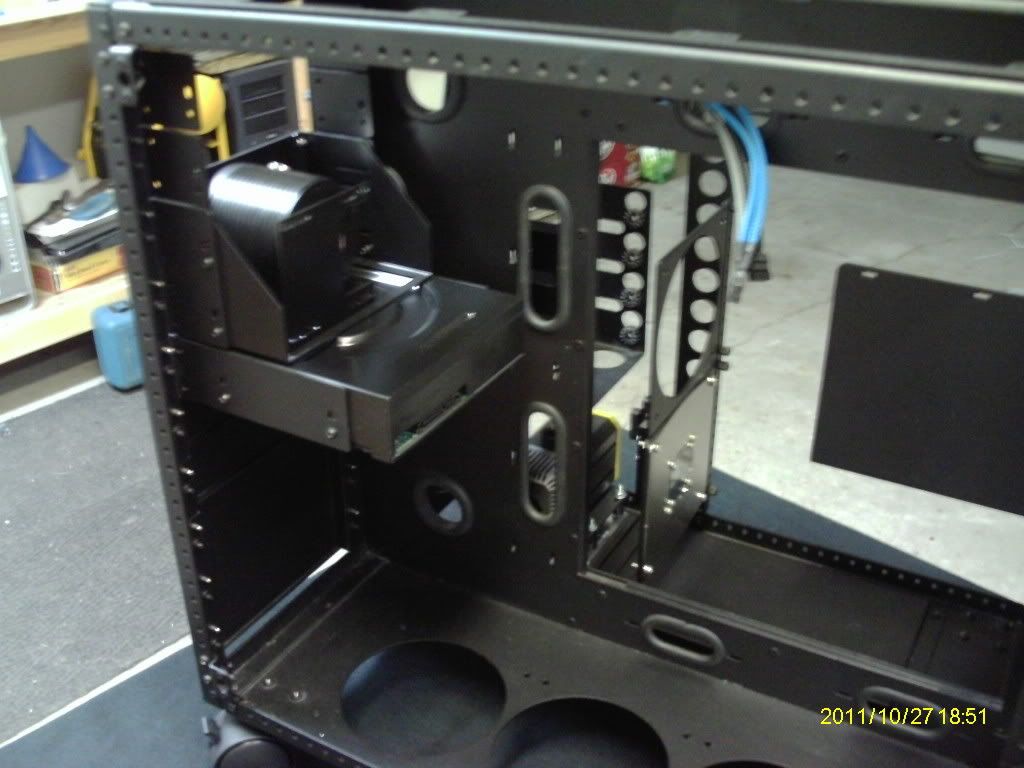 PSU side: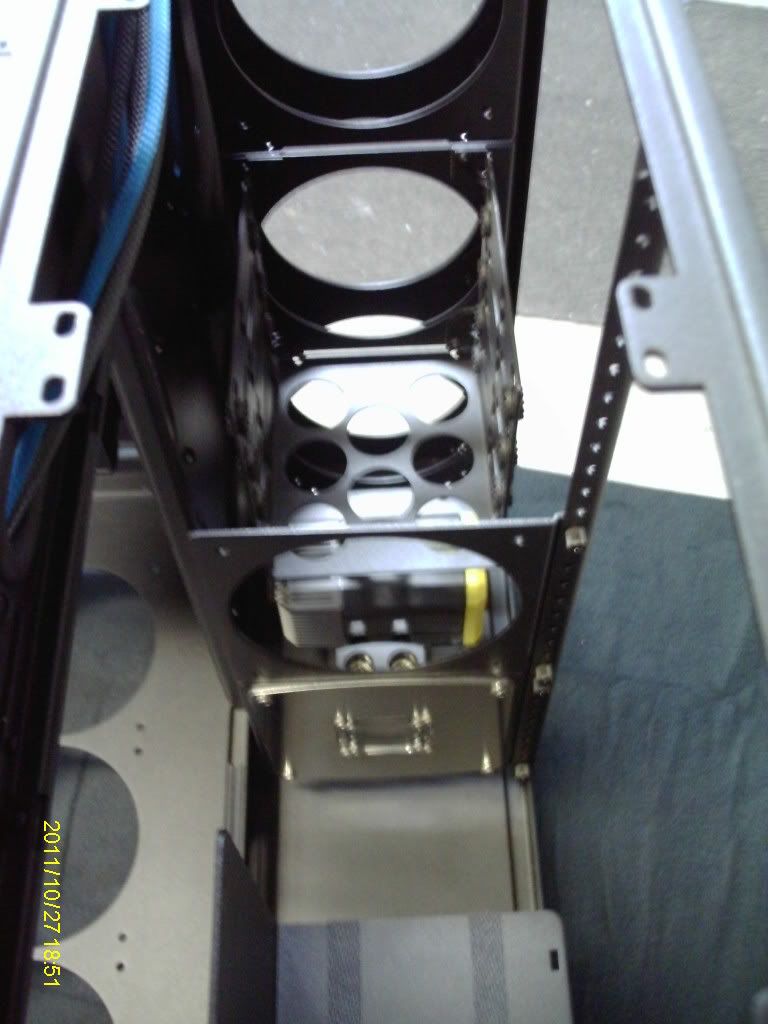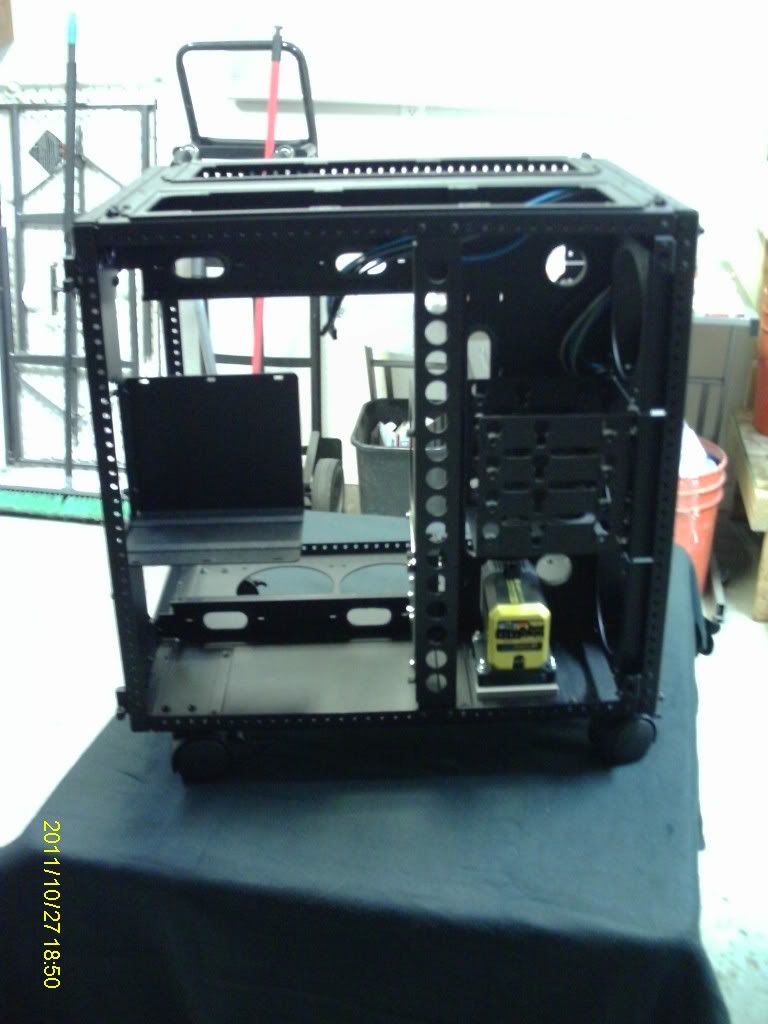 (Pump is unmounted..just sitting there for placement)
Fans will be mounted in the next update!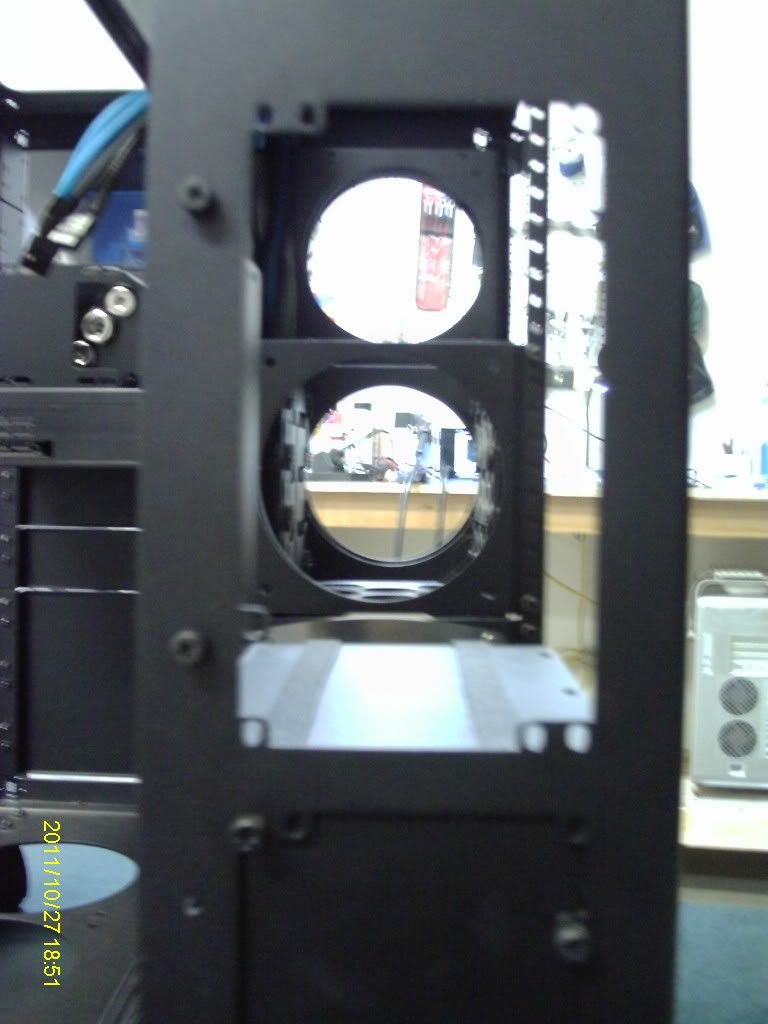 Here is a little hint of what is to come in the next update...
(It would have been in this update, but let's just say the guy at the laser cutting shop and I had a difference of opinion on quality control...) I pick it up from another shop on Tue. of next week....
As always, let me know what you think..what could be improved on, what looks good, etc!