While I had 4 dimms installed, my wall was 3.6GHz at 1.4v. And even that was unstable. Absolutely nothing I did in the BIOS would allow me to run stable. After I removed 2 of the dimms, this is what I was able to get. 1.38v: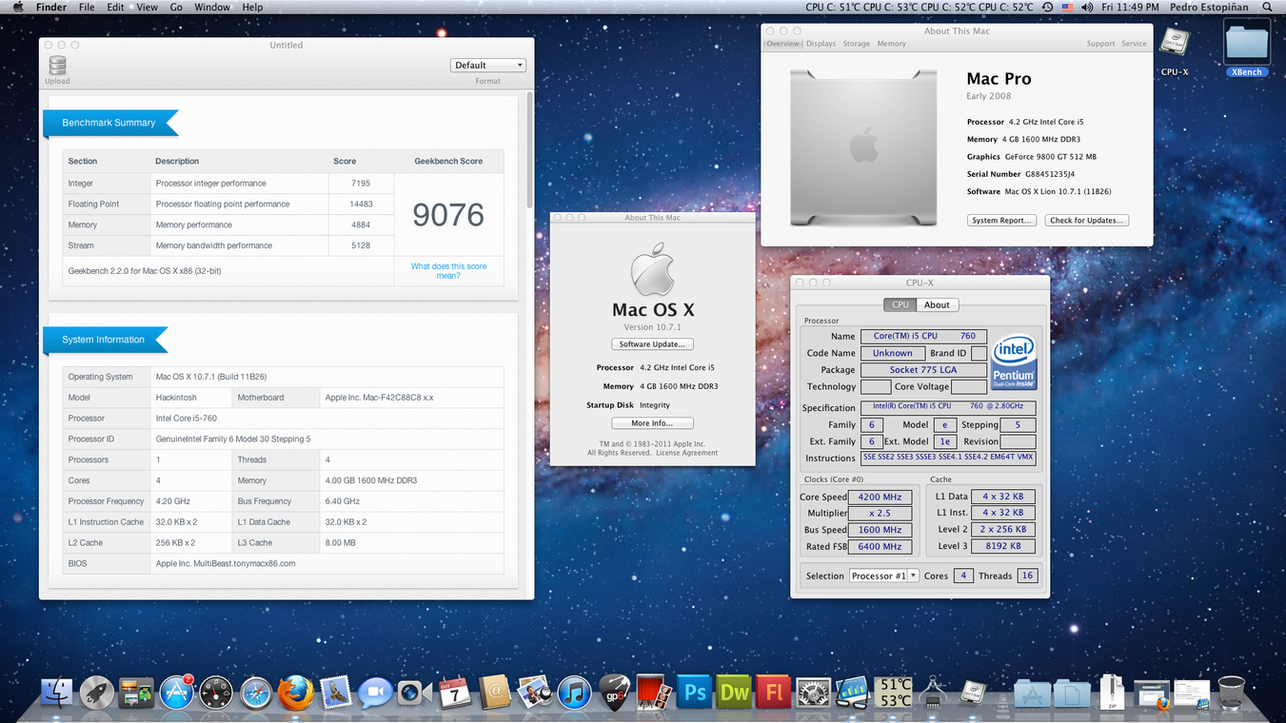 Update -
I found out I can run 3.6GHz at 1.24v, so that'll probably be what I run 24/7.
Now here's the odd thing,
After I got everything the way I wanted in the BIOS, I saved it and turned the machine off. Just to see what would happen, I decided to try and add the other 2 dimms I had taken out earlier.
And to my surprise, it booted up no problem. Now I've been running Prime95 for about 8 hours, and it's looking strong. How do you explain that??
Before with 4 dimms I could barely even boot at these settings. Now it's running Prime for hours on end??
Edited by .Andres - 10/8/11 at 8:18am
CPU
Motherboard
Graphics
RAM
i5 760 3.6GHz 1.24v
Gigabyte P55A-UD3
XFX 9800GT
8GB G.Skill ECO
Hard Drive
Optical Drive
OS
Monitor
2x1TB Samsung F3
LG CD/DVD
OSX 10.7.1
LG 23"
Power
Case
Corsair HX620
Antec 900
View all
hide details
CPU
Motherboard
Graphics
RAM
i5 760 3.6GHz 1.24v
Gigabyte P55A-UD3
XFX 9800GT
8GB G.Skill ECO
Hard Drive
Optical Drive
OS
Monitor
2x1TB Samsung F3
LG CD/DVD
OSX 10.7.1
LG 23"
Power
Case
Corsair HX620
Antec 900
View all
hide details