NOTICE ABOUT ADDING A SOUND CARD TO ASUS MAXIMUS IV EXTREME/EXTREME-Z BOARD
A lot of us are adding third party PCIe sound cards to the Maximus Extreme/Extreme-Z Board due to Realtek not having a quality working driver for Windows 7 64-bit.
This is a notice about
adding a sound card if you're running 2 GFX cards in SLI
.
Right now we have this.....
"In CrossFireX or SLI mode, use the PCIE_X16/8_1 and PCIEX8_3 slots for PCI Express x16 graphics cards to get better performance." (Slots 1 & 4)
Well most graphics card take up two slots now (in our case slots 1,2,4,5) so we have this....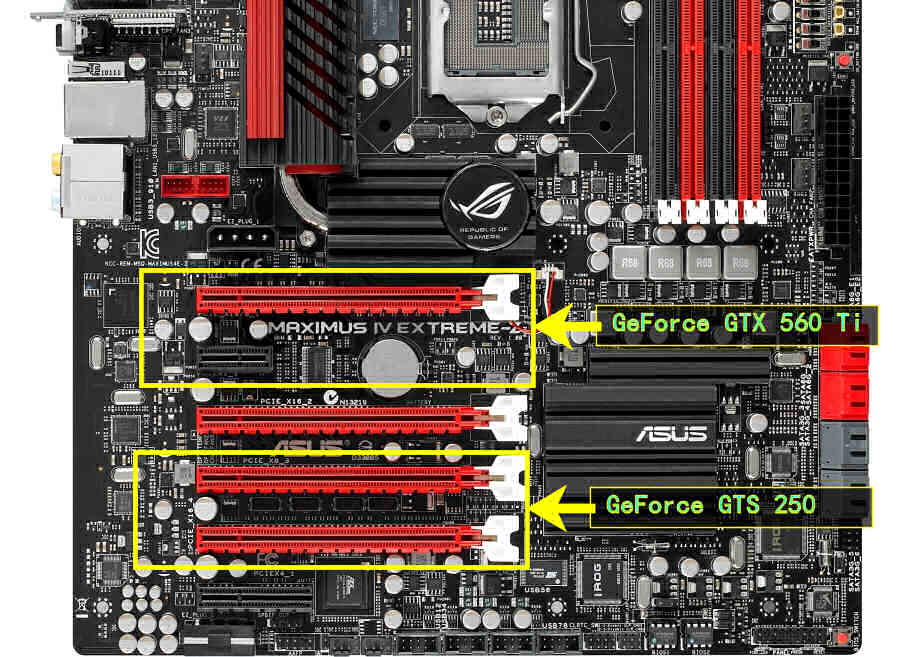 To add a sound card you must do this.....
Otherwise you will go from this.....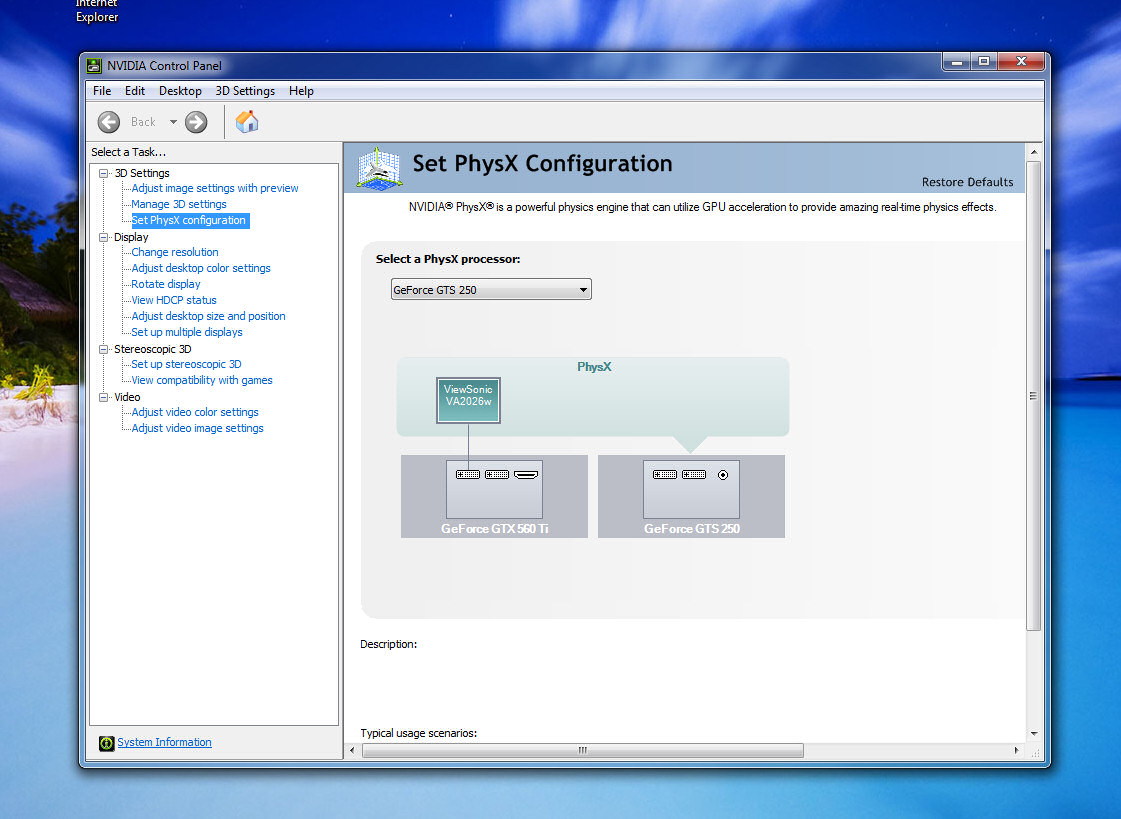 to this.....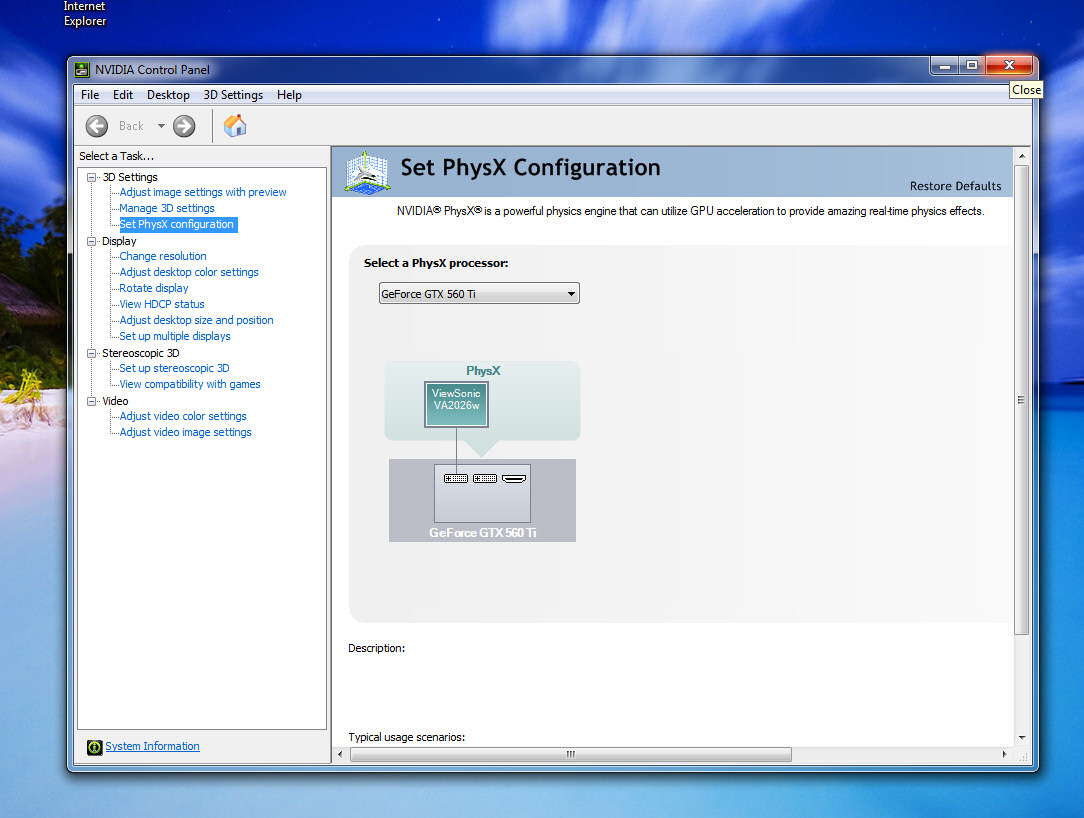 The motherboard will no longer detect the 2nd graphics card if you put the sound card in slot 3.
Slot 3 is basically worthless now. So use slot 6.
Hopefully that will help someone.
Edited by zdanman - 10/10/11 at 6:29am