im sure yall remember the recert. deal on newegg the other day. if not they had recert PNY gtx 465s for $109. i got 2 of them hoping they would be unlockable.
what ya think?:
[IMG]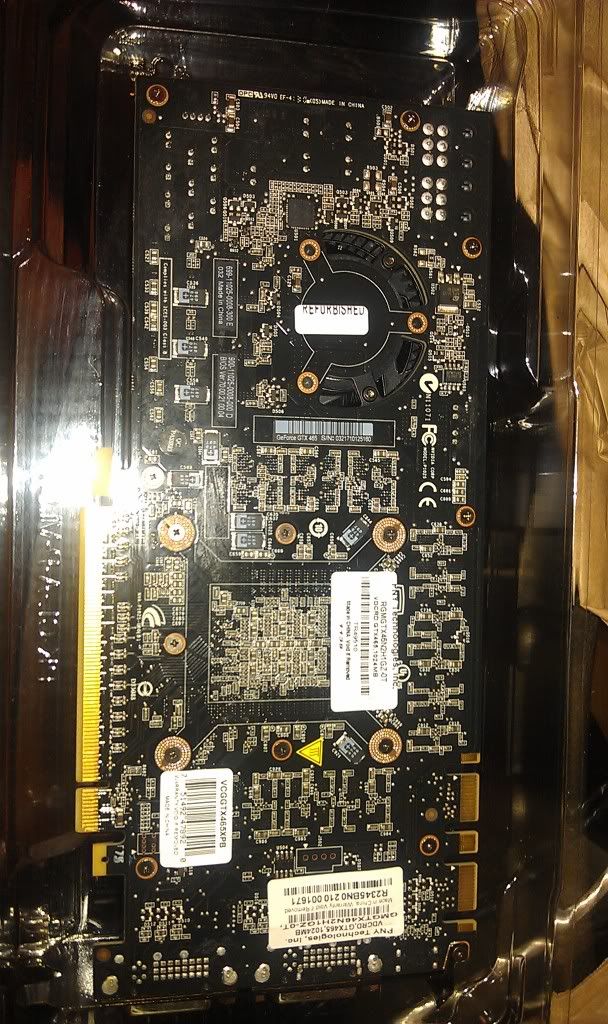 [/IMG]
it has the black board...
im not sure exactly what im looking for to determine the 10 chips it needs
It unlocked!!!!!
heres what i followed:
here is the links to the tutorials that worked:
main instructions
to actually flash the new bios the command prompt in the above link would not work. i had to follow the flash line found here:
nvflash -4 -5 -6 gtx470.rom
that was the only thing i changed from above tutorial. i wonder if i should write a how to considering most of the other ones on here were outdated links...(or maybe it was just me)
Edited by Tipless - 10/10/11 at 9:51pm