It started off with a purchase of a shiny new GTX 560 Ti Twin Frozr II. That multiplied into 2 of those. At that point, I realized my E6850 @ 3.4GHz just wasn't going to cut it. That also meant a new motherboard and ram. You see where this is heading fast I'll bet... A whole new PC basically!
Specs:
i5 2500k @ 4.0Ghz, 1.3v currently
Hyper 212+
GTX 560 Ti Twin Frozr II x 2 (SLI)
8GB DDR3 1600
Corsair 600W
Z68 Gigabyte SLI
I know most people will be aghast when they see I'm using a 600W PSU - I'm testing it out to see if it causes any issues. So far in my benchmarking it has not. Anyway, I reused my Antec 900 for this build and tried my hand at some form of cable management. It may not be the prettiest, but I have to say, this rig sure does fly!
How are my 3Dmark11 scores holding up? P8274 marks it says - first time using 3dmark11 so I have no idea what that means or if this system is performing well.
Pics!
Out with the old... And in with the new!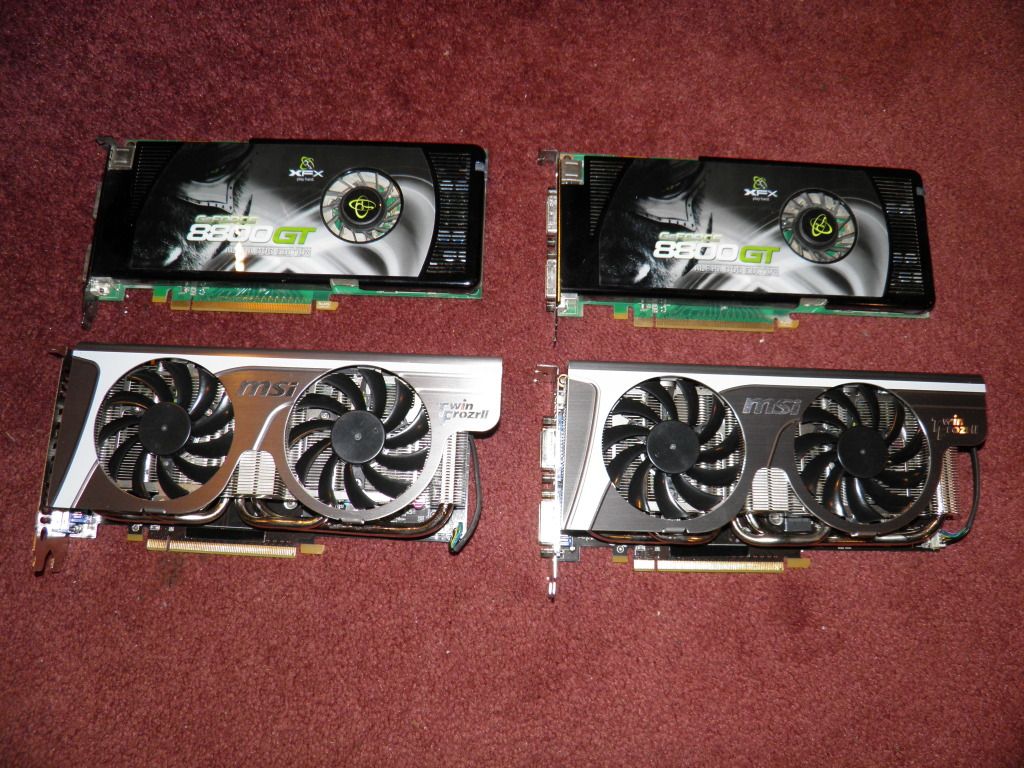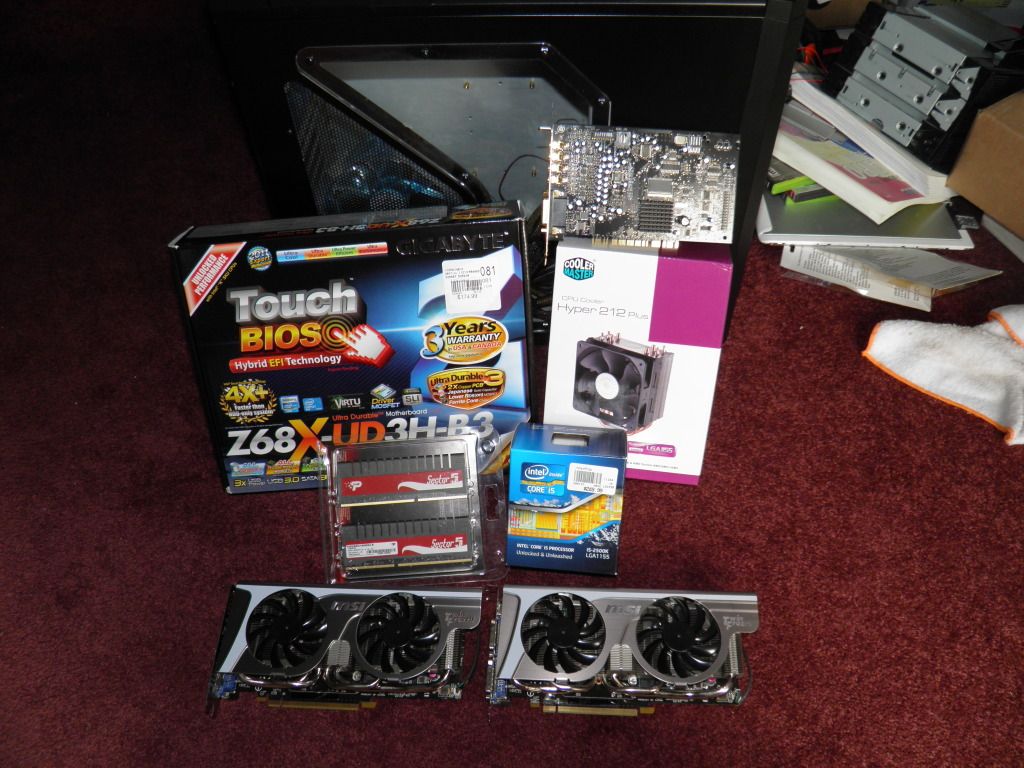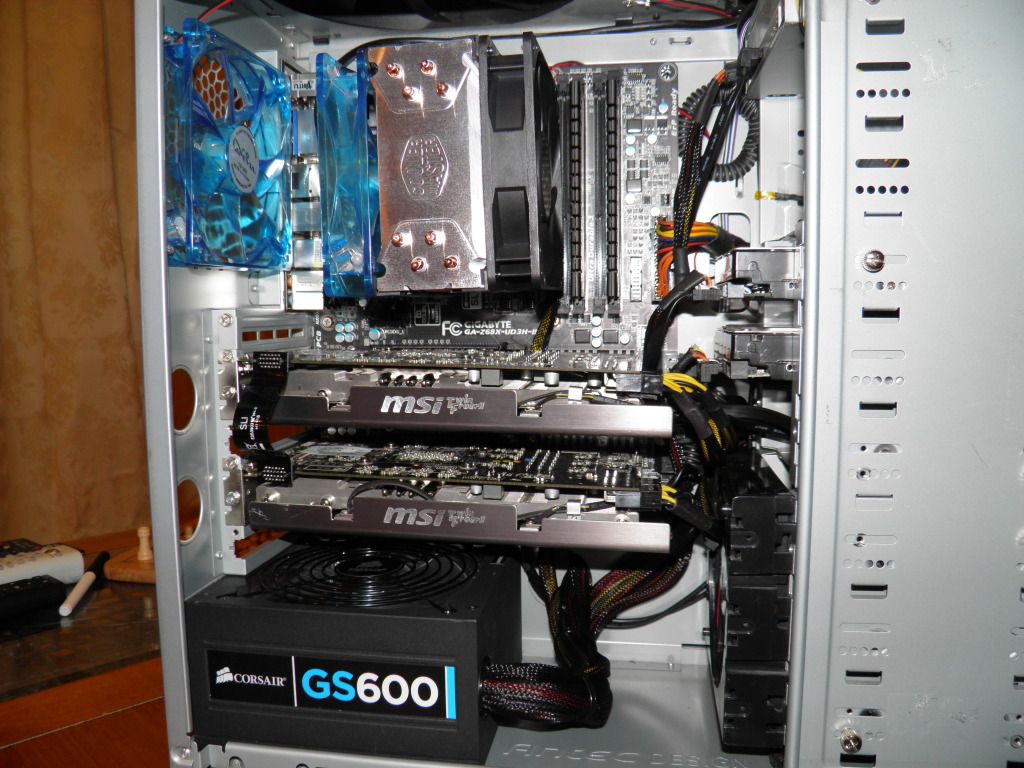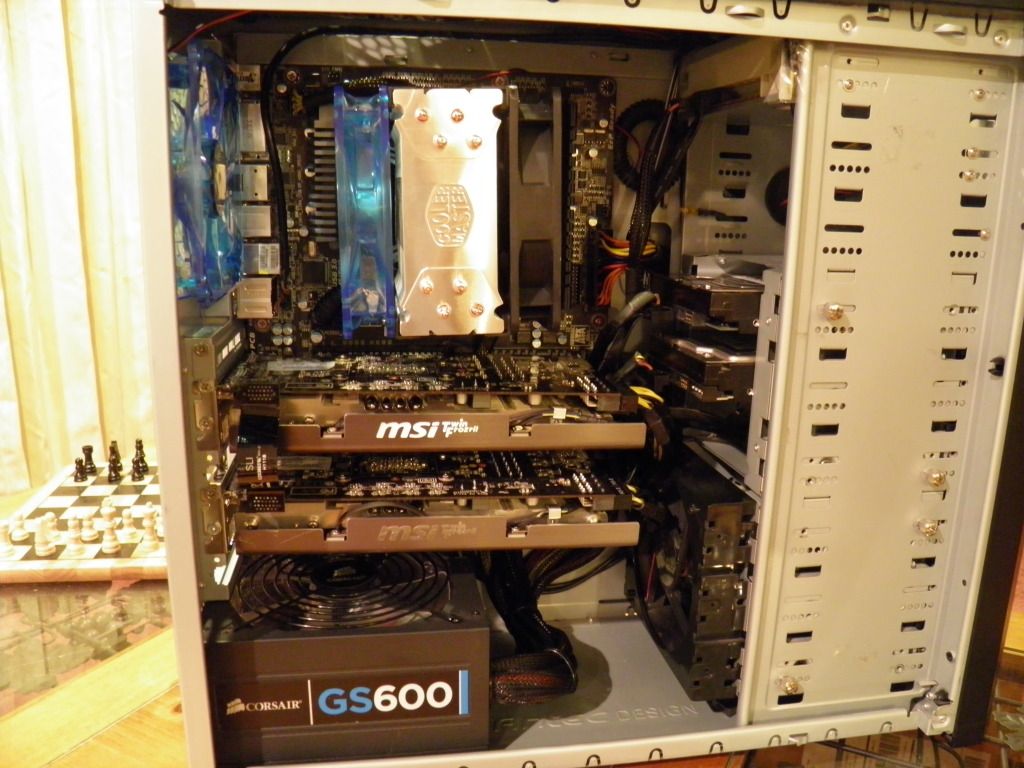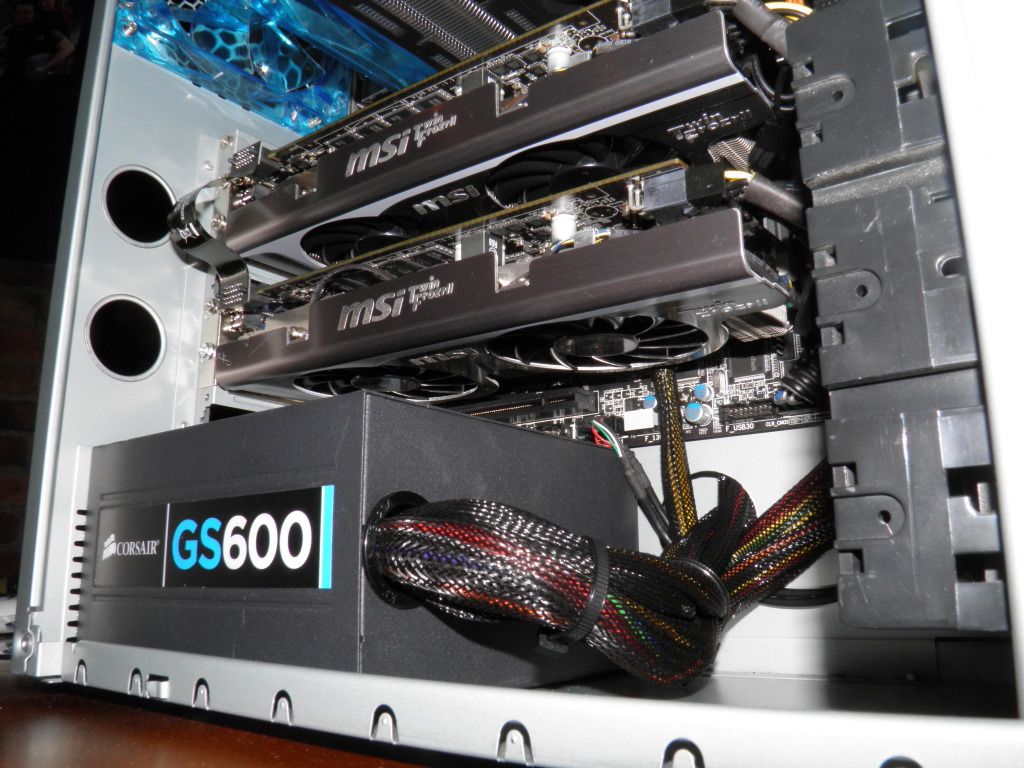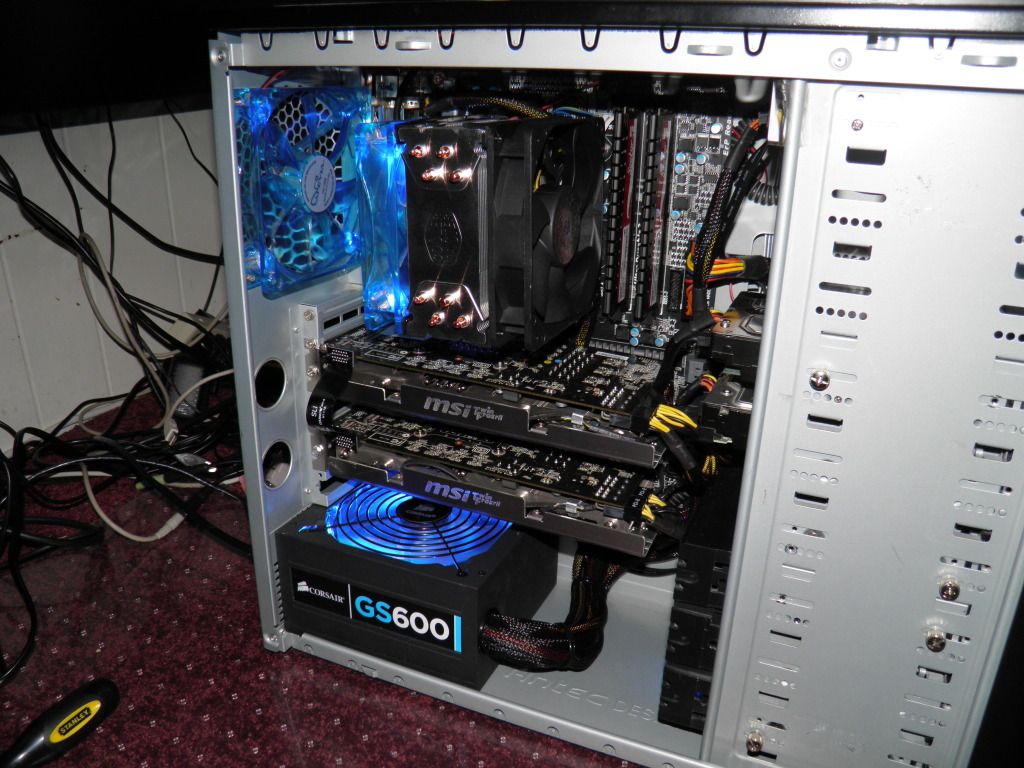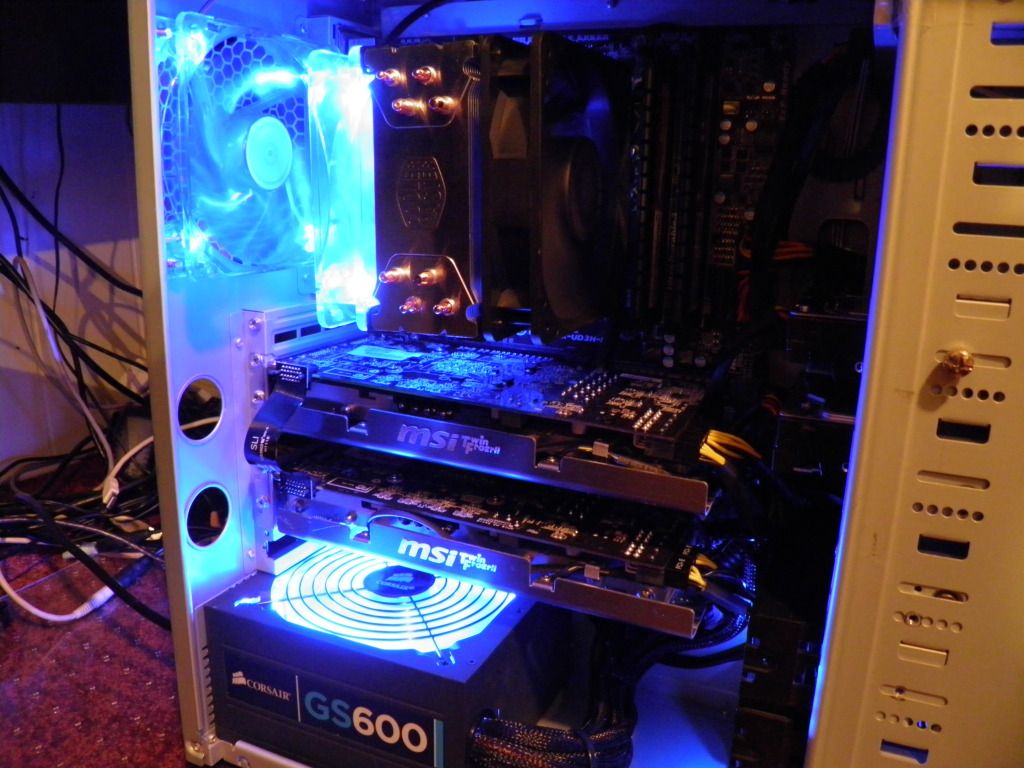 PS. The Hyper 212+ is so big I couldn't use the 120mm side fan on my case anymore... so I stuck it on the other side of the heatsink, haha.
Edited by plasmeh - 10/11/11 at 7:34pm