It's all come down to this boys and girls, I have had a real good run here at OCN and I would like to personally thank each and every one of you who has helped me pursue this hobby.
But, the time has now come for me to take my leave and move on to other things, I'll be in a dorm soon and as much as I would love to do it, I just can't take this entire setup with me.
I love this rig to death and I would like to ask whoever owns it next to take good care of it.
The specs are as stated in the sig rig and I'm parting with all of it, including the displays.
Pictures here(minus the GTX470, it runs a 560 now):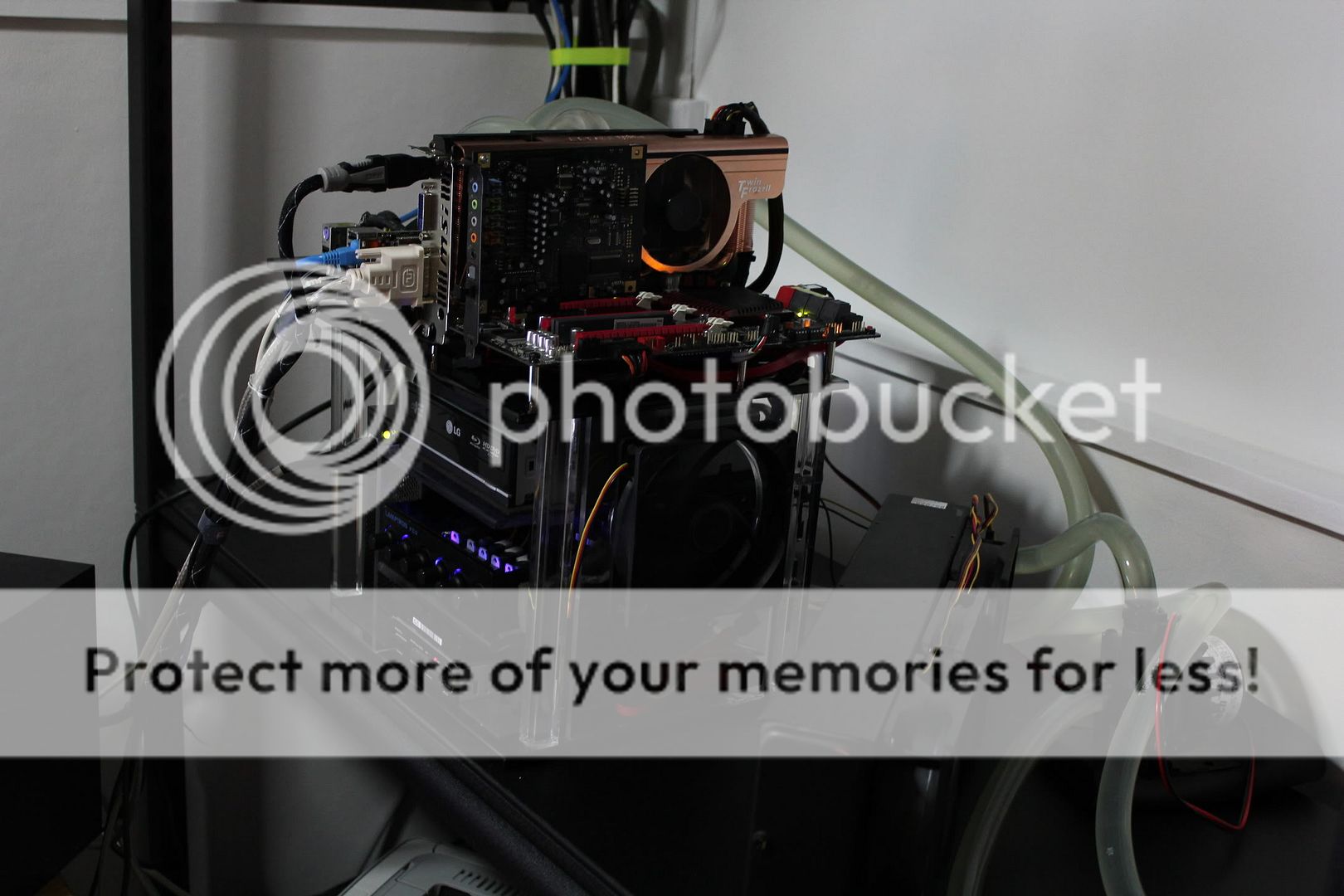 Watercooling consists of:
+ Thermalright 120.3
+ DD Res
+ MCP655
+ Swiftech GTZ
+ Tygon tubing
+ Primochill liquid
+ Various fittings and barbs
+ Enzotech Sapphire Series Waterblock for the chipset
+ Scythe S-Flex
+ 2 industrial grade 38mmx120mm fans on the rad
+ All running off a Lamptron fan speed controller
And there is a Scythe KazeJjyuni 1900RPM mounted right on the bench
On the case there is a Blu Ray + HD-DVD Burner/Reader combo as well as a 12in1 memory stick/SD card reader
I run the CPU at around 4.2-4.3GHz HT ON 24/7 at 1.34-1.37v and I have not had a single problem with it ever. 4.55GHz is the highest I have ever tried to reach on it.
The GTX560 Ti is under a 2 year FULL warranty from Memory Express, if you brick it flashing it or fry it overclocking it(as long as there is no physical wear), they will replace it free of charge no questions asked. If the card is discontinued they will replace it with the next in line, IE: GTX 660.
The test bench was crafted by the maestro Syrillian(Rest in peace my friend) back in January-Feb this year and it truly is a work of art. I approached him about it around this time last year and he generously agreed to craft it for me. Trust me, his work does not disappoint.
I wish to sell this entire system as a whole, but prices for individual items would be great too. I have been away from the community for quite a while and have not been caught up with prices.
Thanks!