I just put together the following system:
i5 2500k @ 4Ghz
Hyper 212+ (dual fans)
2x GTX 560 Ti Twin Frozr II (880/2100)
Gigabyte Z68X
8GB DDR3 1600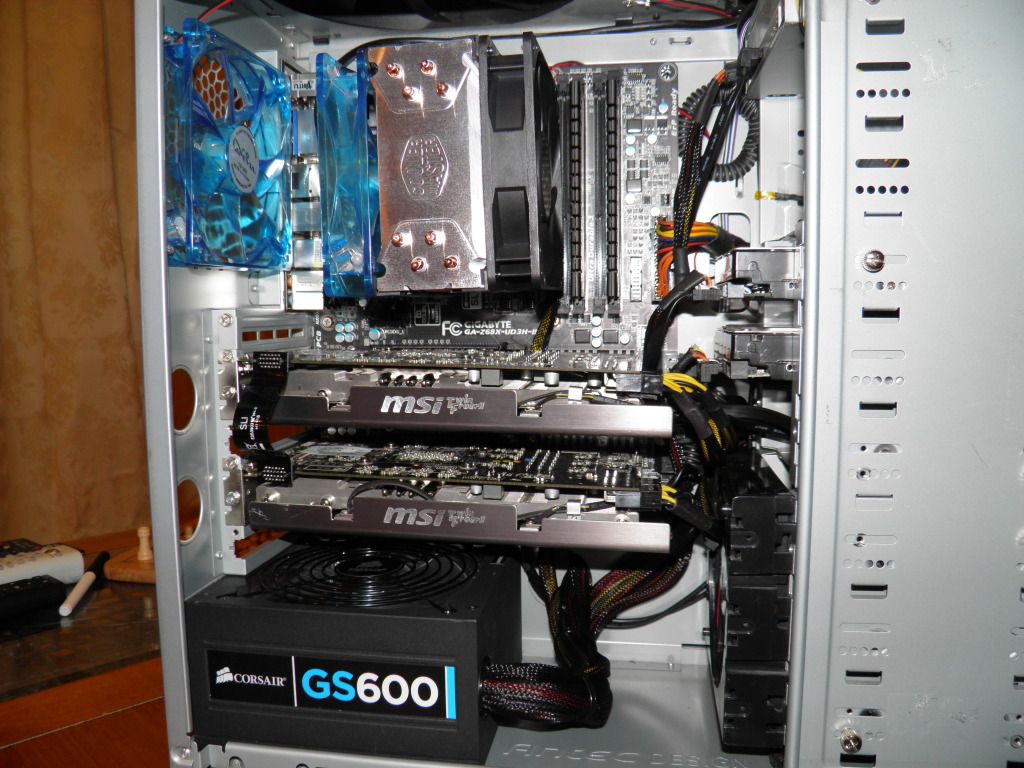 3DMark 11: P8266 marks
(I assume this is somewhat decent, even though 3Dmark tells me it is low compared to similar systems)
I came from an E6850/8800GT SLI setup - and HOLY CRAP this new system blows it out of the water and then some. For a long time I had been plagued with choppyness from the CPU lacking, lower frames in new games (I'm a high detail fiend), and just a lackluster experience overall.
The new system with the twin 560 Ti's is insane. Crysis 2 runs SUPER smooth with the DX11/hi-res pack. I haven't measured frames yet, but I can safely say it's cruising at at least 50-60+ ALL the time. BFBC2 runs without a hitch - doesn't break a sweat at all even in intense action. I didn't get a chance to play the BF3 beta with the new setup, but I imagine it should handle that swimmingly maxed out as well. FYI: I game at 1680x1050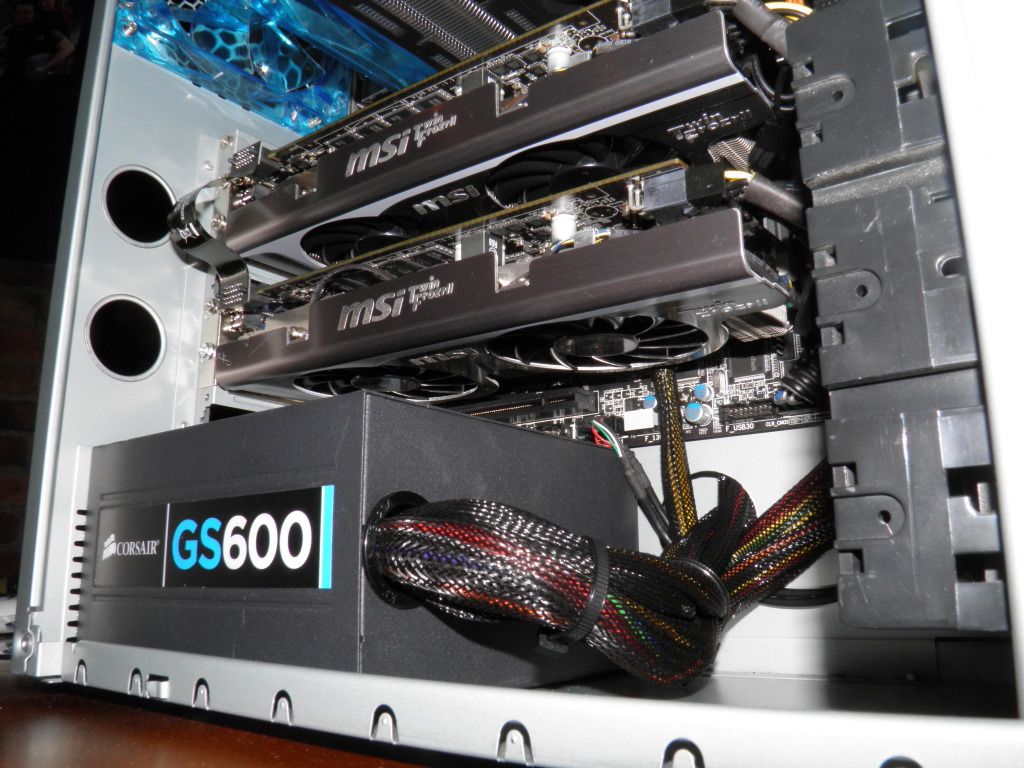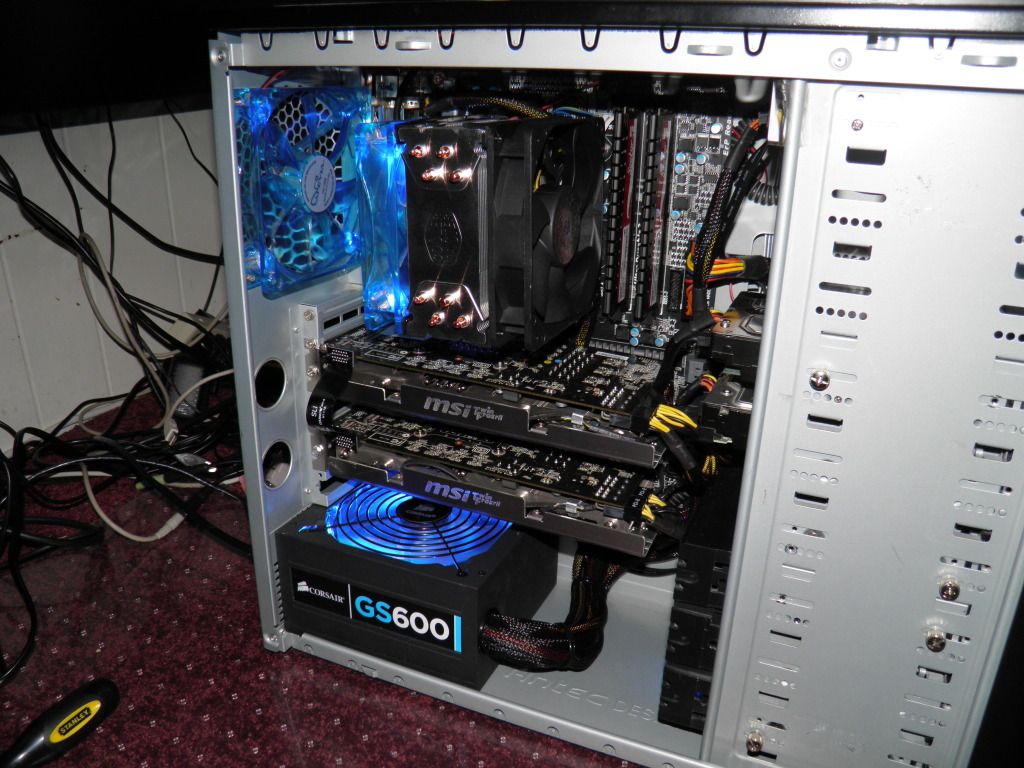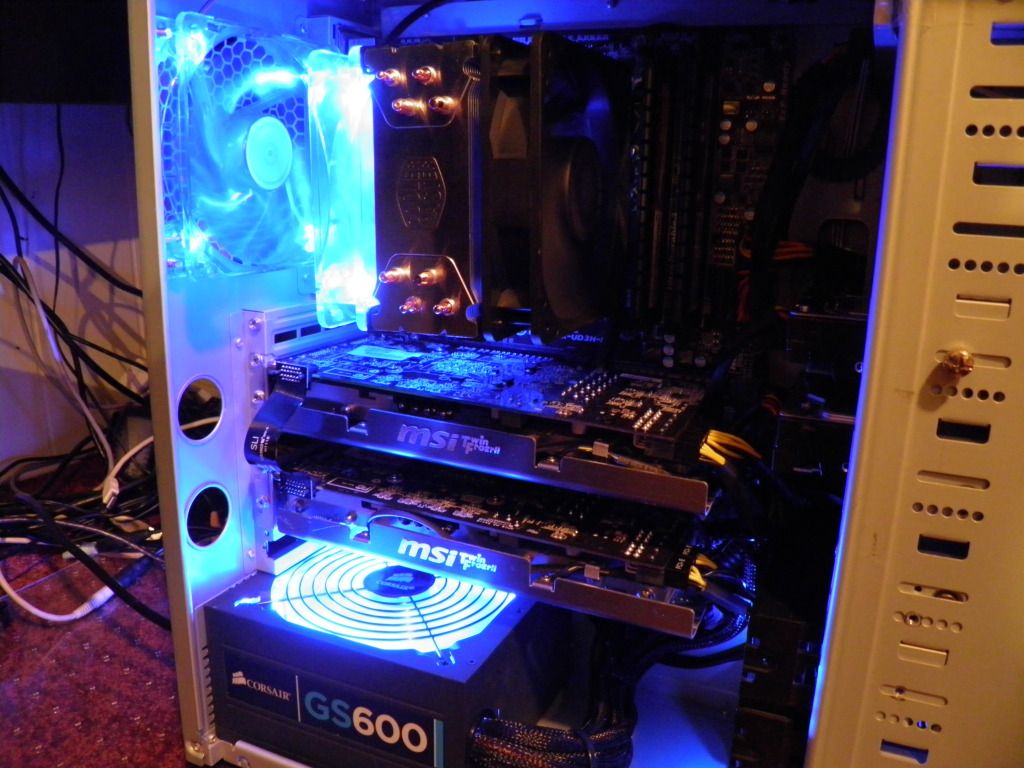 Price breakdown for the upgrade:
8GB DDR3 1600 - $47 shipped
2x GTX 560 Ti Twin Frozr II - $357.98 shipped
i5 2500k - $200 shipped
Z68X mobo - $138 shipped
_________
TOTAL: $742.98
That's an insane price I think for such a performance machine. Granted I had a case, PSU, HDD's, and optical drive, but realistically, for less than $1000, someone could have this same setup. I've never seen value quite like this in my years of experience.
**If you have a request for a particular benchmark or game, let me know and I'll see how it does