So I moved over to the dark side!
I first started out with a closed loop cooler, added the DD bay res, then subtracted the closed loop portion. I now have a full fledged custom CPU loop! I wanted to keep it cheap until I make a large component upgrade in the future, so heres what it's comprised of;
-Swiftech MCR220-QP
-D-Tek Fuzion V.2
-MCP350
-DD 5.25 Bay Reservoir
Temps:
Before;
P95 Max-55C
Idol- 25C
After;
P95 max- 39C
Idol- 22C
Pictures!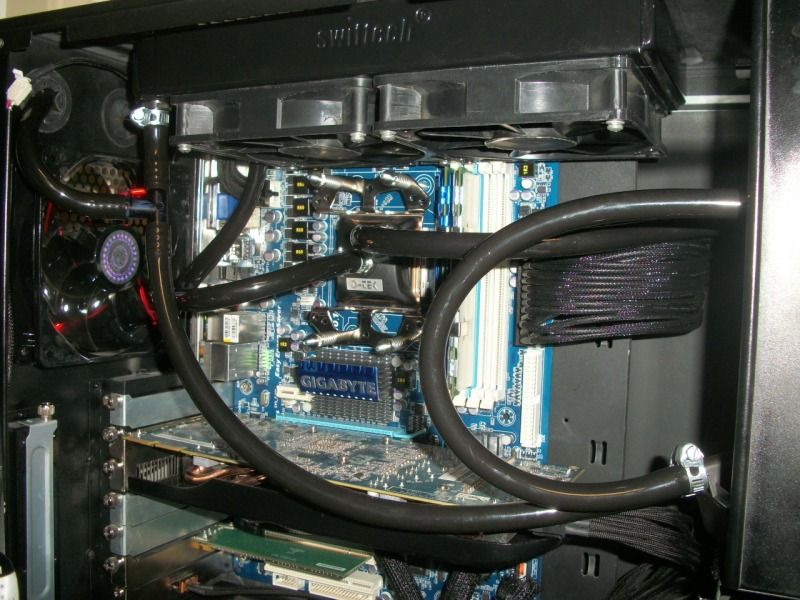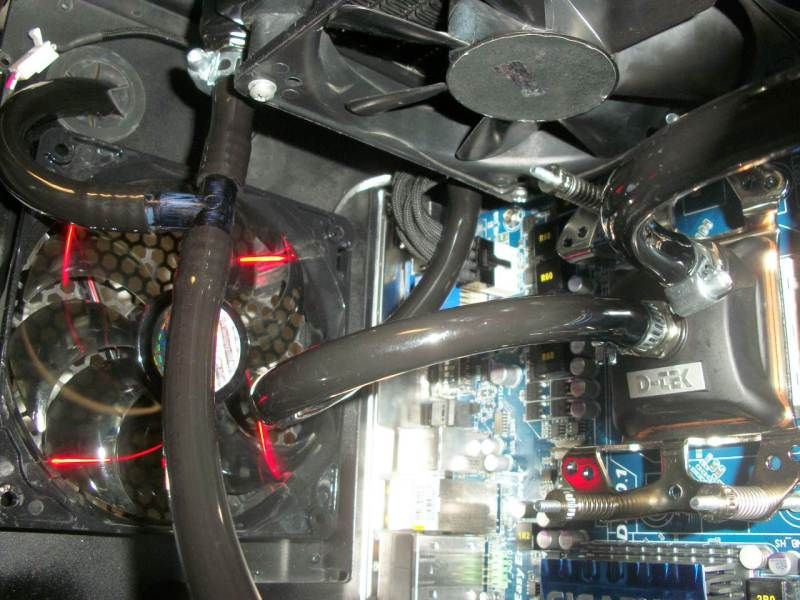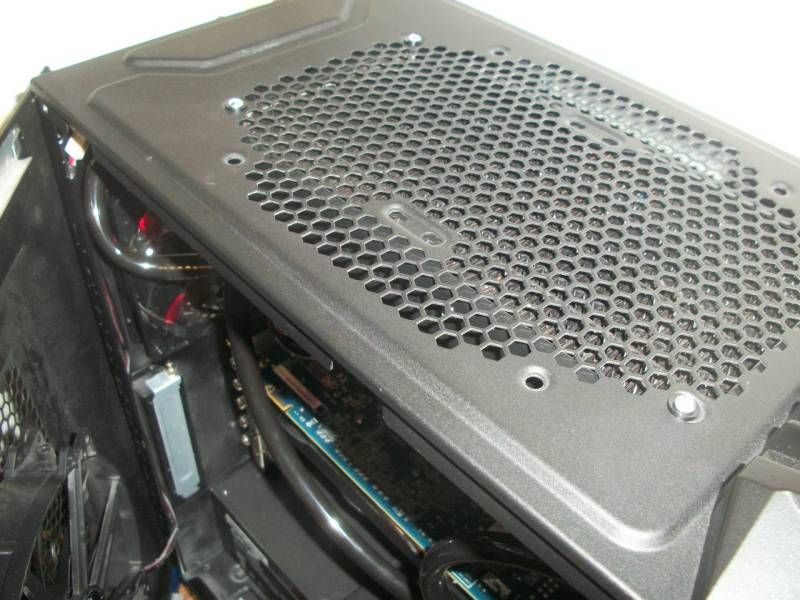 Edit: Yeah, thats a Sharpied T-Fitting from Lowes. Wanted to make a cheap, last minute fill port. You can't tell without the super bright flash
Edited by rockosmodlife - 10/13/11 at 10:19pm