I've been busy modding the internals on my case to prepare for the shell I'm making, and I thought, while I was at it, why not add 2 more fans on the V8.
It was doing a fine job before, but it's my belief that the V8 should have been made with 3 fans, I mean, all those gills, and pipes, and one fan??? They should have at least made brackets for optional fans addons. but oh well, I threw two 80mm fans on the outsides, on the right its pushes, center pulls/pushes, left side pulls, and I have a slightly smaller fan on the case for exhaust. Which I need to replace because that lil fan on my case almost sounds like a damn jet. Not really, but still too loud.
Either way, here are the pics.
Oh, and my system specs are below, and I idle at 28-32C and never see above 50, even prime 95 cant get it above 62, so it
definitely
helped.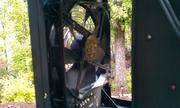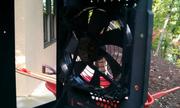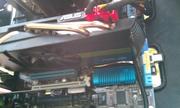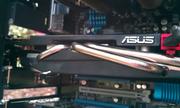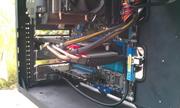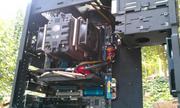 (Sorry for the bad quality, phone cam)
Edited by Jtmarch86 - 10/14/11 at 7:59am