i got a third monitor the other day and decided to make my own wall mount today for all three monitors.
materials used:
1/8" steel sheet 6" wide x 12" long
1/4" washers
Miscellaneous bolts
angle iron(doesnt need to have holes but mine did)
total price: $20
i went to a local sheet metal store in town, kelly's sheet metal, and asked for some scraps(figured it would be cheaper with left overs) and they put 2 90 degree bends in each sheet and gave me 5 pieces. when i asked how much i owed them they said dont worry about it. so the metal was free!
i measured and cut the angle iron into pieces and then bolted them onto the back of the monitor(if you drill your own holes you shouldnt need washers, but since i didnt i did need washers):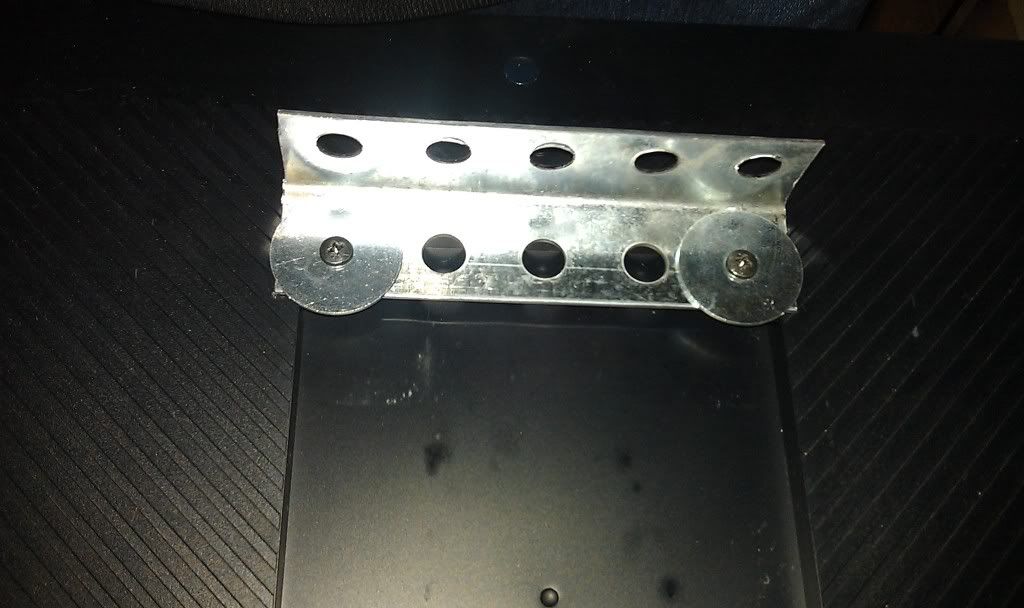 next i measured and drilled 2 holes on the top edge of the sheet metal and then 2 holes where it will mount onto the wall(i only used 2 holes because i will be using wall anchors) and then inserted bolts in the first 2 holes drilled and added nuts to keep them in place. then just screwed them onto the wall: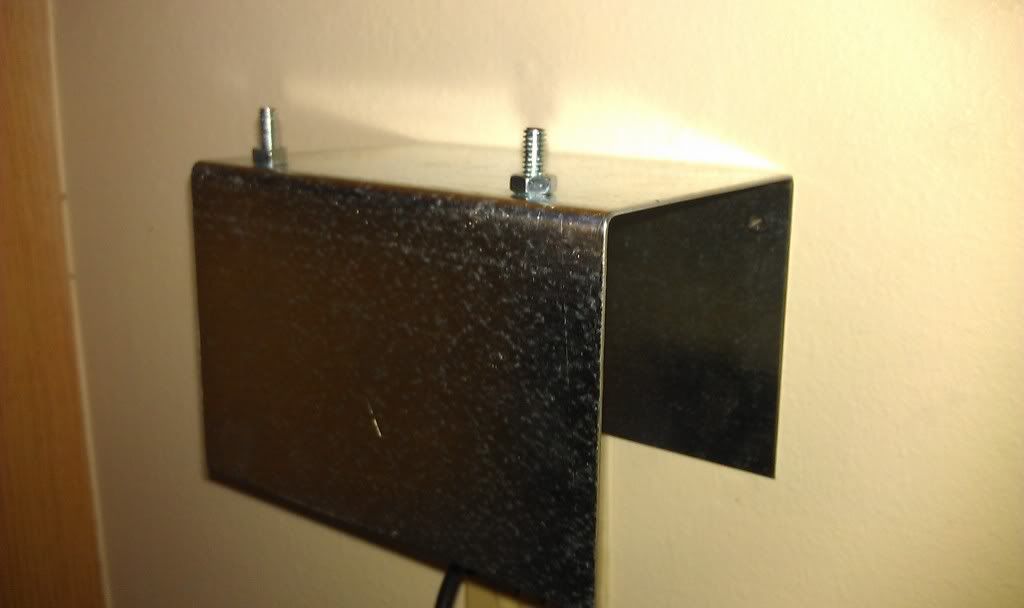 next all you have to do is put the monitor onto the 2 protruding bolts and voila! you have a wall mounted monitor(or in my case three):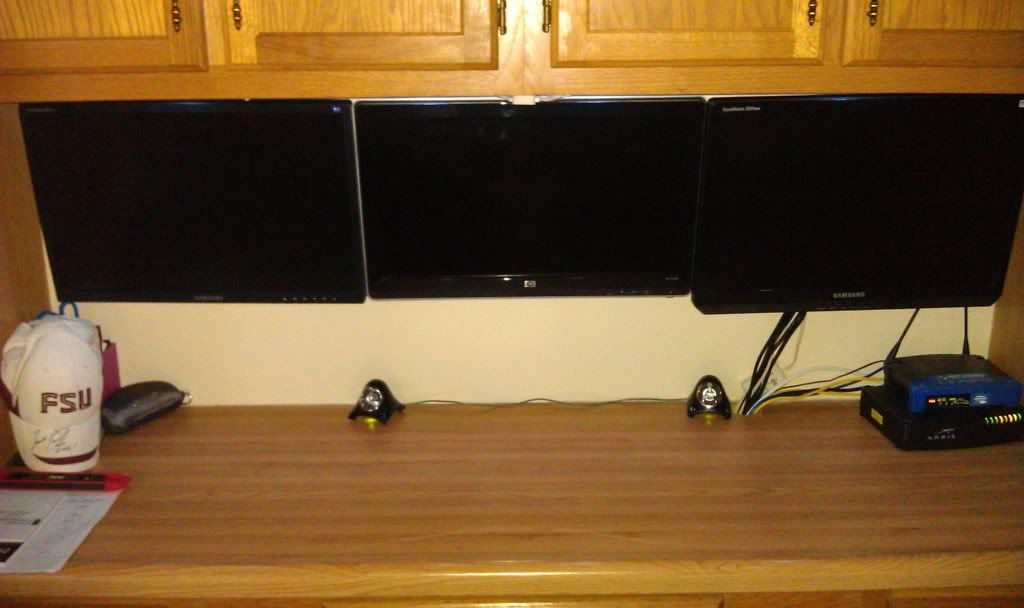 let me know what ya think?