I'm going to be posting up all the work I do to make this dell xps 720 work with my atx motherboard... Feel free to ask questions along the way and I will do my best to answer them.
So First Step is to empty the case and take it all apart: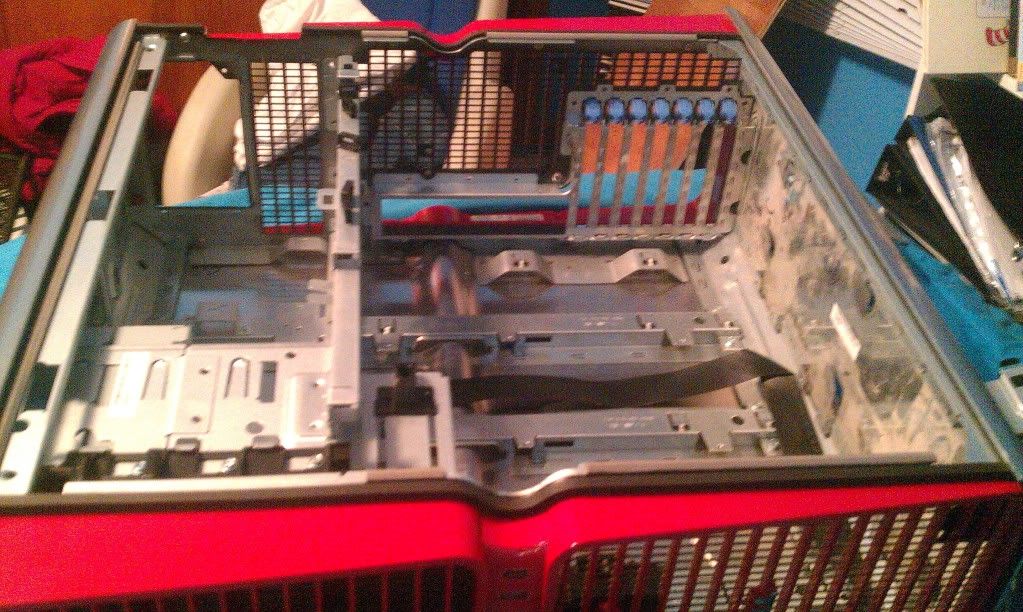 I would reccomend not taking the other side panel off unless you have to because it is a pain to get back on...There are probably about 30 screws and a bunch of adhesive holding it on.
Now here's the problem that everyboey has with these cases: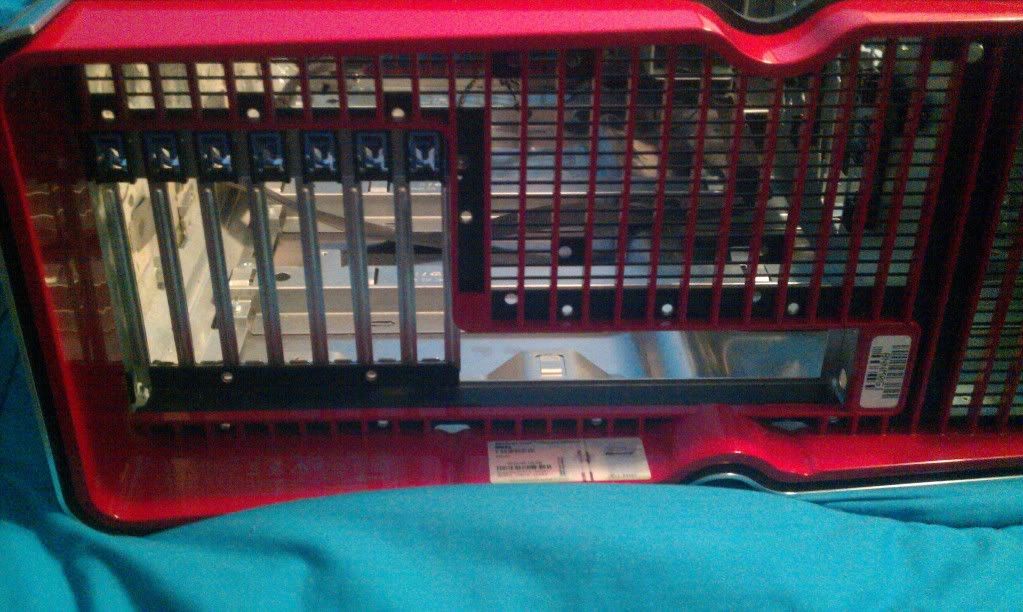 The I/O Sheild is backwards!
I decided the best way is to mount the motherboard upside down. So I used a dremel and cut away at the back panel and Heres how I did that: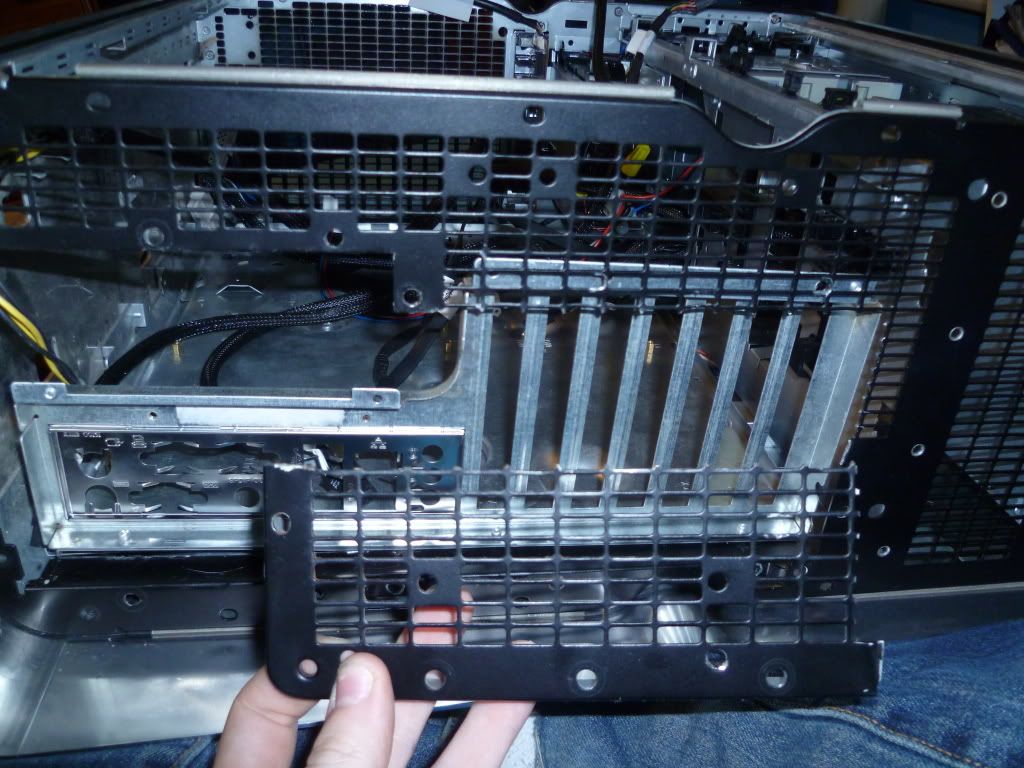 Next I'm going to show you how to mount your motherboard onto the stock motherboard tray.
Edited by cdXhizors - 10/15/11 at 8:36am