Hi
I have the TTesports Black Element which I thought had the Phillips Twin-Eye PLN 2302 since it offers 6500DPI (interpolation?) and since it's brother, the TTesports Black, has the Twin-Eye PLN 2301.
(Info taken from this post:
http://www.overclock.net/mice/854100...ce-thread.html
where the black element is still missing)
On the photos I've seen, the Phillips Twin Eye looks like one yellow lens while the Avago 9500 on my G500 has 2 small lenses one of them slightly blue (just like the TTesports Black Element).
Here I show some photos of known sensors to discover the true nature of the Black Element.
Known Avago 9500 mice:
Ozone Smog
Alienware TactX
Roccat kone [+]
Known Phillips Twin-Eye PLN 230x
Cyborg R.A.T.
CM Storm
TTesports Black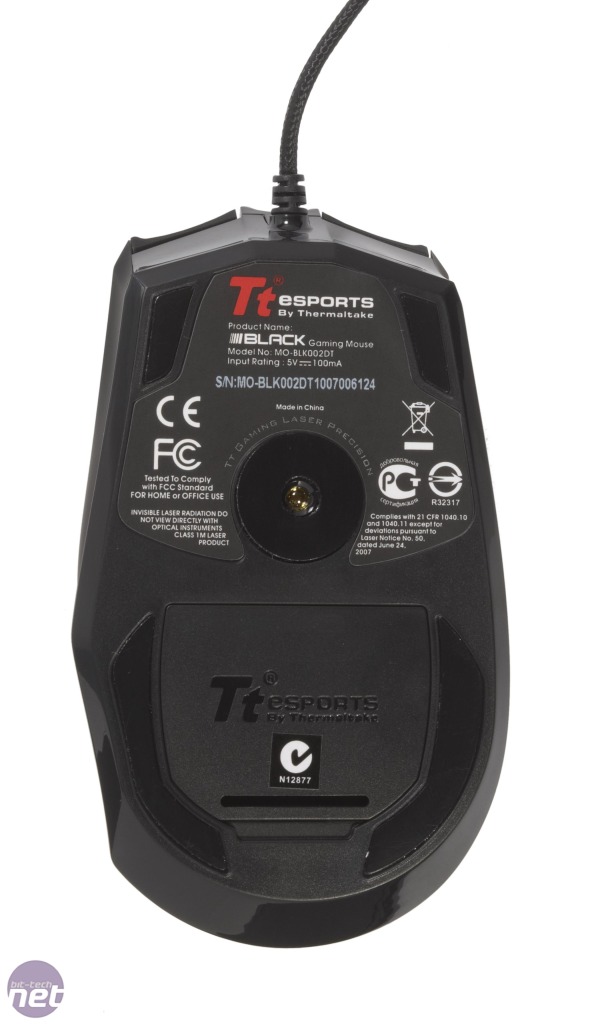 Razer Imperator and Naga
Known PixArt PAW3305DK-H mice:
Roccat Kova [+]
Known Cypress Ovation
Nova Slider X600
And the misterious sensor in the TTesports Black Element
What sensor do you think it is ? I vote for an Avago 9500 interpolated to 6500DPI.
I really haven't felt this z-axis issue with the TTesports Black Element in fact it jitters even less than my G500 (maybe because the G500 doesn't have the sensor in the middle).