I've always enjoyed scouring the forums looking at what other have designed and built. But it wasn't till recently i saw the L3p D3sk (Amazing btw) and it really motivated me to build my first case from scratch.
I've gotten a pretty good chunk of the desk built already but haven't had time to start up a worklog since I've been busy moving into my new house.
I'm settled now so its time to get at it.
Here was the current state as of yesterday morning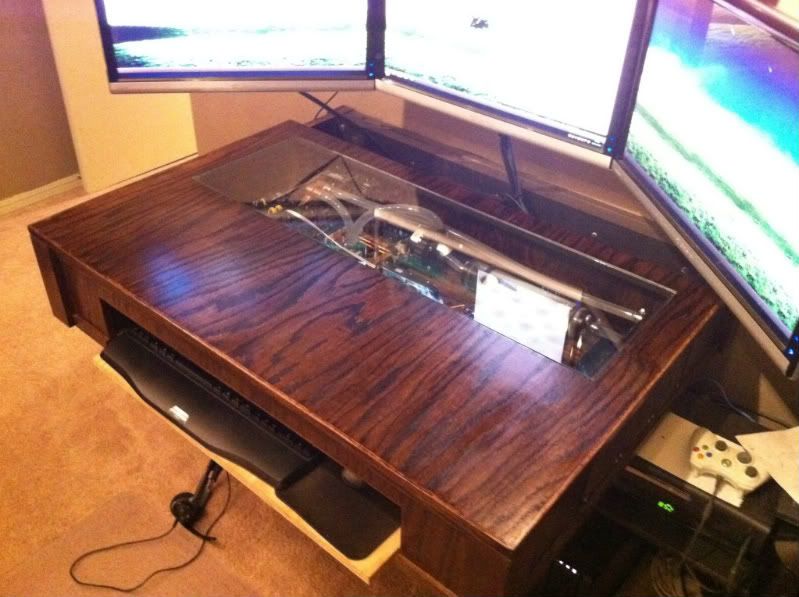 I drilled the hole in the back plate for the acrylic tube i will use to route my wires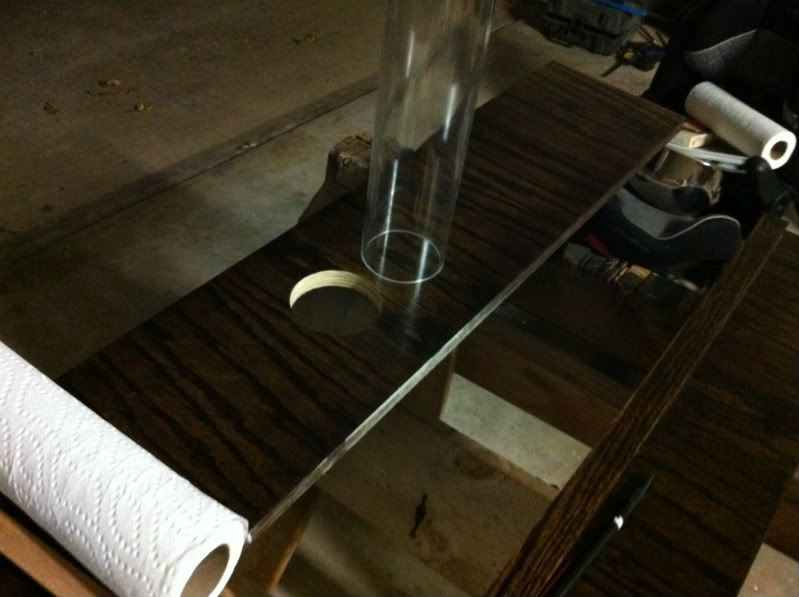 After cutting it to length i used some frosting spay paint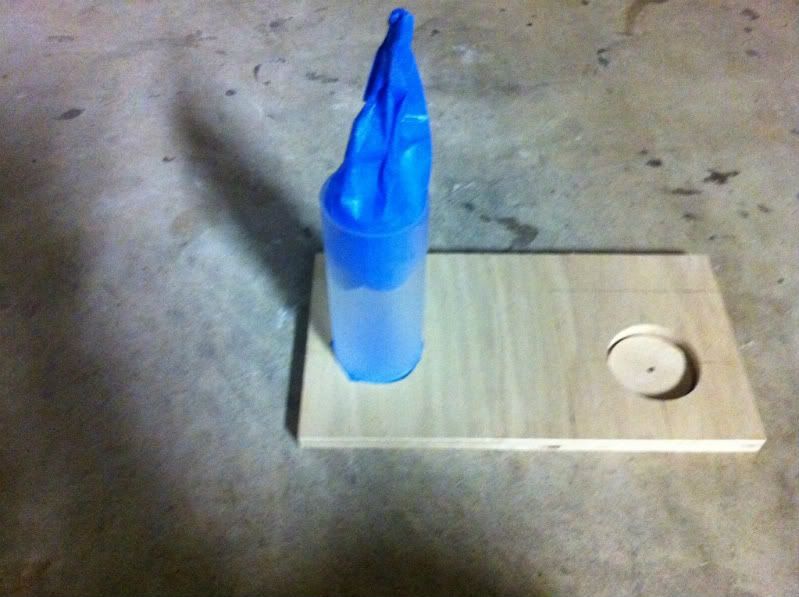 Skipped a couple steps but here is the tube mounted and under-lit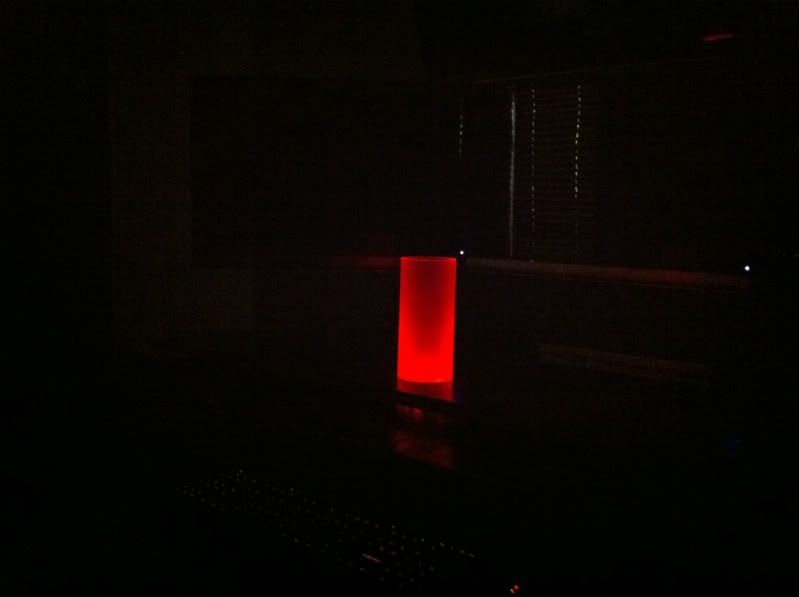 And Finally with the back panel in place and all the cables run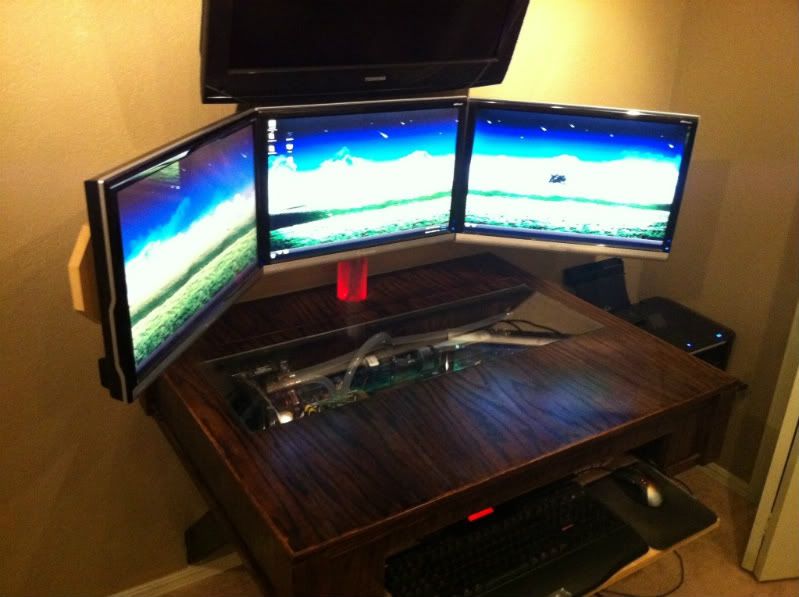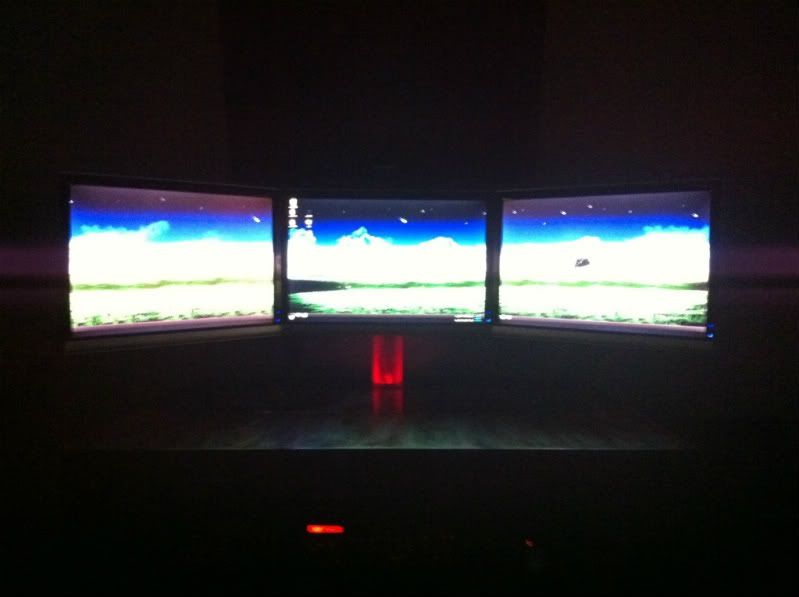 Next up on the agenda is to completely rebuild the internals. Still rocking the comp i built in 07 so I'm way past due for an upgrade.
Parts List
---
Intel Core i7 2600k Sandie Bridge
Sapphire Radeon HD 6990
**Updated**
Crucial 128GB SSD
CORSAIR PSG AX1200
**Updated**
Asus Maximus IV Extreme
Corsair Vengeance - 16GB
Watercooling Components
---
EK Supreme HF CPU block
EK FC6990 GPU block
**Updated**
EK D5 X-Top rev.2
Bitspower Matte Black Barbs
EK Ekoolant - Blood Red
*apologize for the pictures... yes there from my phone
All the previous build pics can be seen
Here
Edited by Wondro - 12/14/11 at 8:11am