I recently purchased several Kobo Vox Tablets and decided to create a user thread for them.
Advantages:
Compatible with Canadian Library System via Overdrive
Compatible with Chapters/Indigo Website
Disadvantages:
Android OS is not open and cannot be used with Android Market (must use proprietary Kobo Getgar site).
The Micro SD slot must have a card formatted in FAT32. NTFS is not recognized.
Adobe Digital Editions is problematic in syncing. I've been using Calibre to convert PDF books to EPUB and direct transfer which works fine.
NEW FIRMWARE UPDATE Released December 18th:
Here are the changes
Stability Improvements
• Resolves an issue with the battery level not reporting the correct charge.
• Resolves an issue where some customers lost their WiFi connection.
• Resolves an issue where some streaming videos would not play.
• Improved the stability of resuming from Standby mode.
• Various bug fixes.
New and improved reading menu
• New reading menu to easily configure reading settings such as adjusting the brightness, font size, page styling and more.
Dictionary
• New dictionary feature that lets you select a word or a phrase and search the definition.
Page Themes
• Added a Sepia page theme. Sepia has a soft colour tone that mimics a vintage-styled book.
New Fonts
• Added Times New Roman font.
Shelf Backgrounds
• Customize your Kobo Book shelf with sleek new backgrounds.
Direct Search
• Search for books on the Kobo store directly from the Android Search widget.
Kobo Store Home button
• Made the Store button easier to find. The Store button lets you easily go back to the Store home page.
New Reading Life Award
• Earn the Rainbow Reading Life award when you open a Fixed Layout ePub.
Specs:
7" Tablet, AFFS+ screen runs at 1024x600
8 GB onboard memory, Micro SD slot with expansion up to 32 GB card
No bluetooth
Runs on Android 2.3
800mhz processor
7 hours of battery life
Recommended APPS:
Aldiko Reader: Much better than stock reader. It allows the creation of collections and Series.
File Manager HD: The Vox does not come with a default File Manager App.
Mobo Player: This video playing app will allow video to be played off the internal memory. No way that I have found yet to run video off the SD card (wish I could get onto Android market as there are several apps there that would do so).
First review:
http://goodereader.com/blog/electronic-readers/kobo-vox-review-full-hands-on/
The Kobo Vox does not come stock with Netflix: There is however a workaround:
http://goodereader.com/blog/uploads/files/Netflix_v1.5.0.apk
The Kobo Vox does not ship with Netflix.. Yet. There is a way you can watch streaming video on it anyways. The e-reader only supports a specific version of Netflix right now, version 1.5.0. Install this version to your device by copying it to your Micro SD card or connecting the Vox up to your PC via the Micro USB Cable. Once you drag and drop it over make sure you use Astro File Manager or ES File Explorer to open the file. You may be prompted once in awhile to upgrade your version to the latest one, don't do it.
Netflix on the Vox does not work in Canada right now so you will have to use a VPN to mask your IP address. I recommend HIDEMYASS and run it on your PC and then use your Vox on your wireless network. This is a great way to access USA only content or to take advantage in the future with the Amazon Kindle Fire and their American only features.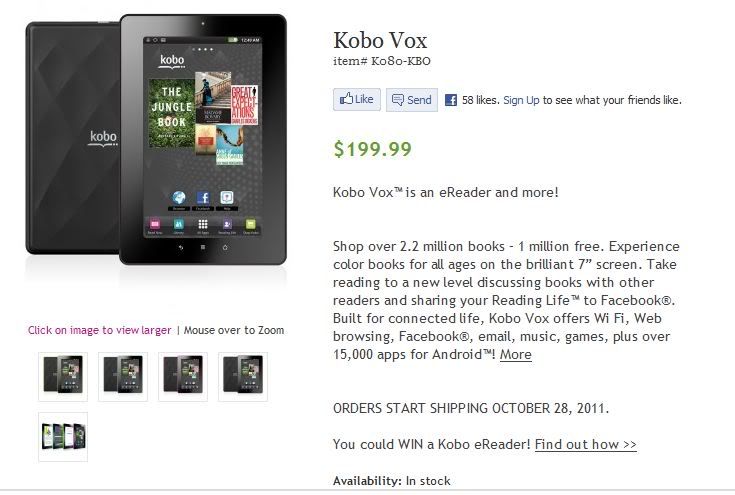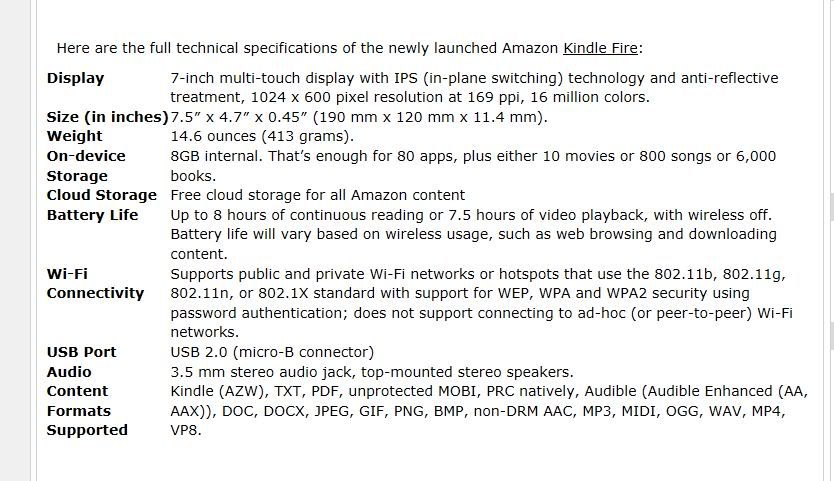 Edited by Robilar - 12/24/11 at 7:22am