Been given a Dell Latitude D610. I know it's an old machine, but it can't play videos without unwatchably low frame rates.
I've tried using vlc player and WMP.
When I go to device manager it has the wee yellow exclamation mark and says (the drivers for this device are not installed (Code 28). If I click on the search, it says "Windows could not find driver software for your device."
I'm running Win 7 32bit.
Any suggestions as to what I should do? I can't seem to find the driver online anywhere.
Thanks a lot.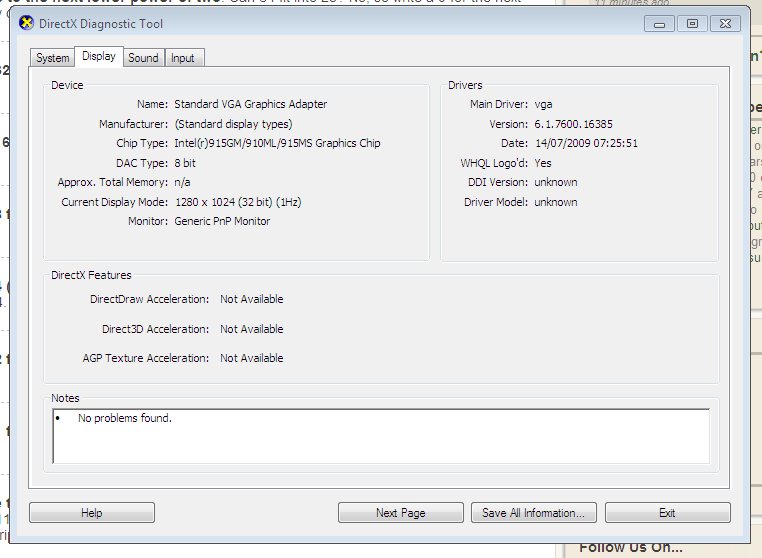 Edited by makecoldplayhistory - 10/22/11 at 10:42pm