Hello everyone at OCN I have been lurking for the past few weeks due to the fact that i upgraded from a q6600 + 780i mobo i loved the combo but it was almost impossible to get it past 3.6ghz due to the heat, but now that i moved on to the 2600k oh man, was it a huge difference lol.
Well after reading a bunch of old threads, I decided to try and lap my h50. I didn't take pictures of the lapping procedure (and since it was my first time) I wanted to be safe and took it slow the process took about 1.5-2hrs?
1. started on a level glass table
2. went from gradients (over twice dry/wet) 400>800>1000>1500>2000>2500
3. did about 30 downward strokes one way turned about 90 degrees and repeated.
decided not to polish due to reading that it could have adverse effects with the TIM i used (AS5 not the best but i had it on hand will change if will give tons better temps lol). After lapping and installing i ran Intel burn test and i noticed about a 4c temp decrease across the board (same ambient temp) so far i am pleased but any suggestions would be amazing
Here are some pics:
Before (only did one pass as i was excited to start lapping)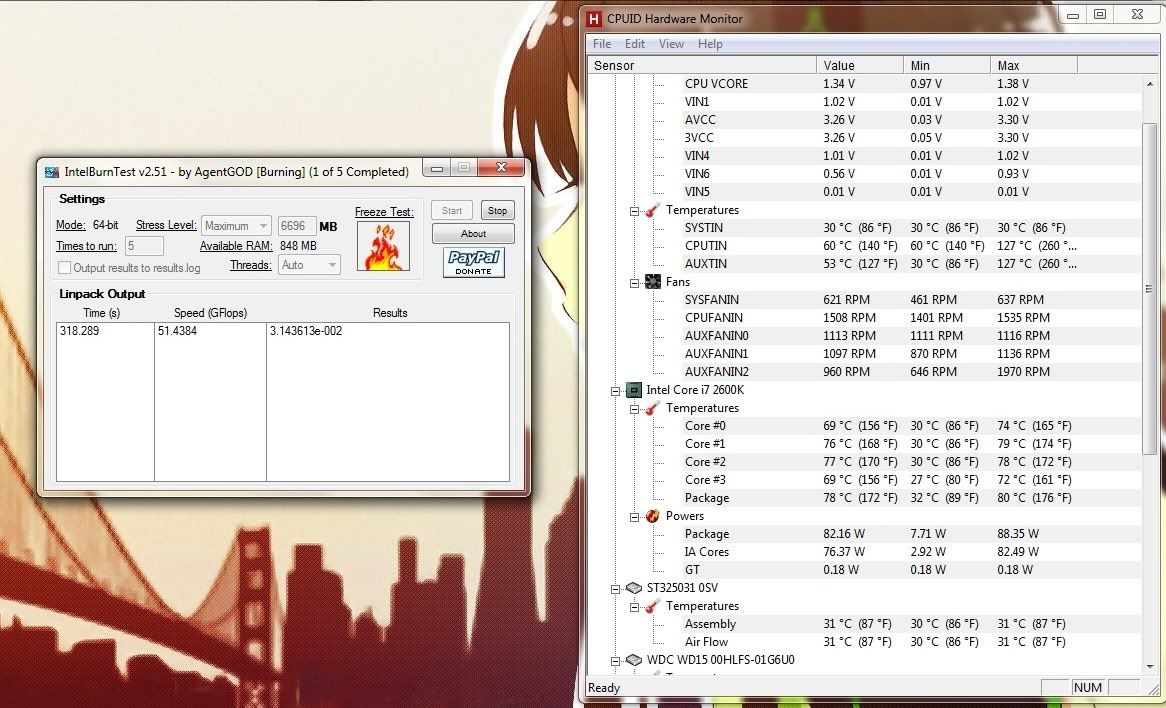 After (did one pass to notice the difference)