Cooler Master Cosmos S (custom painted White)
EVGA x58 e760 motherboard
I7 920 CPU
6GB Crucial Ballistix ddr3 1600mhz
Diamond 5870 1gb
Wester Digital 300gb Velociraptor HDD
Western Digital 500gb Cavair Black HDD
Thermaltake Tough Power 1200 watt power supply (custom painted black and fully sleeved)
XSPC dual bay res with built in pump
EK Supreme Acrylic water block
Custom CNC machined adapter to fit 1366 chipset for water block
Swiftech 3x120 radiator 6 fans push and pull config.
NZXT touch screen fan controller
2x DVD-RW combo drives
Cooler Master fans throughout
Every single cable is fully sleeved
Professional cable management
Prob have anywhere from 75-100 hours in just cable sleeving and cable management into this beast.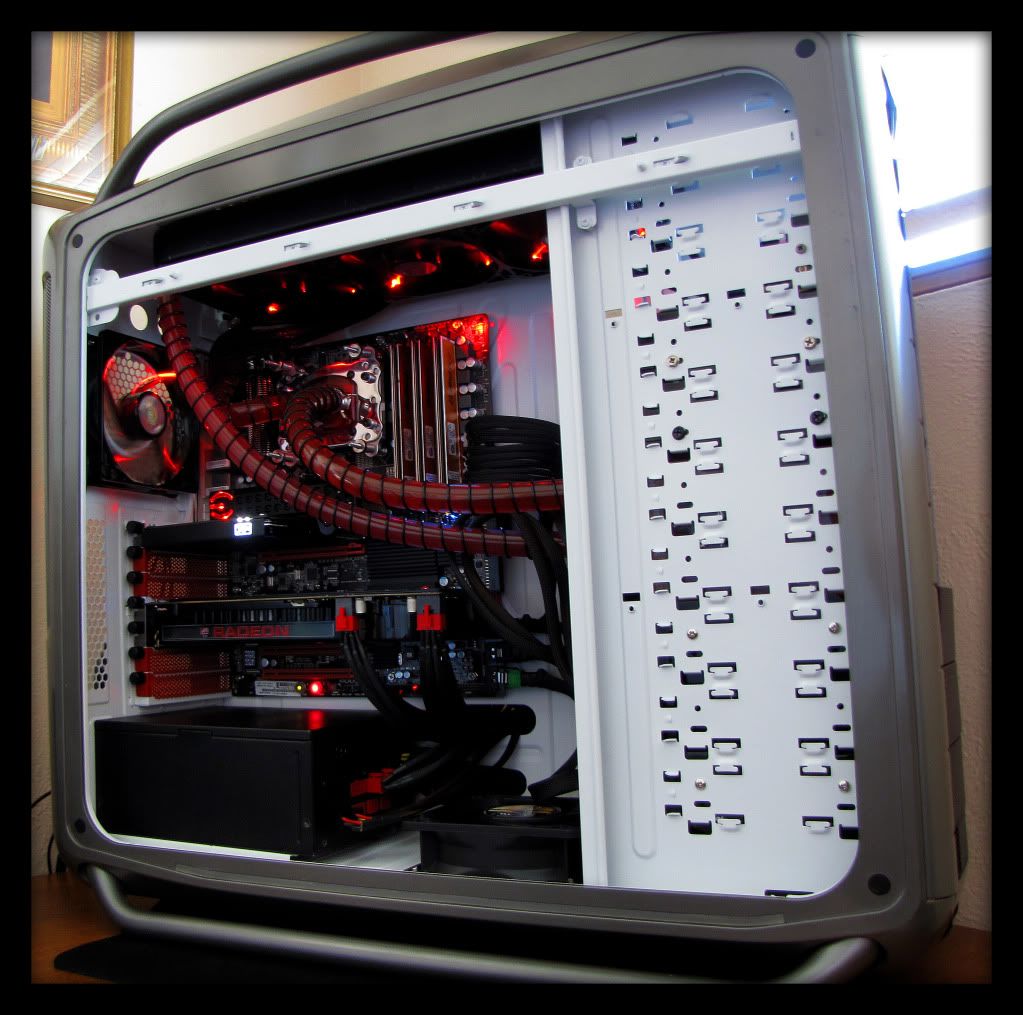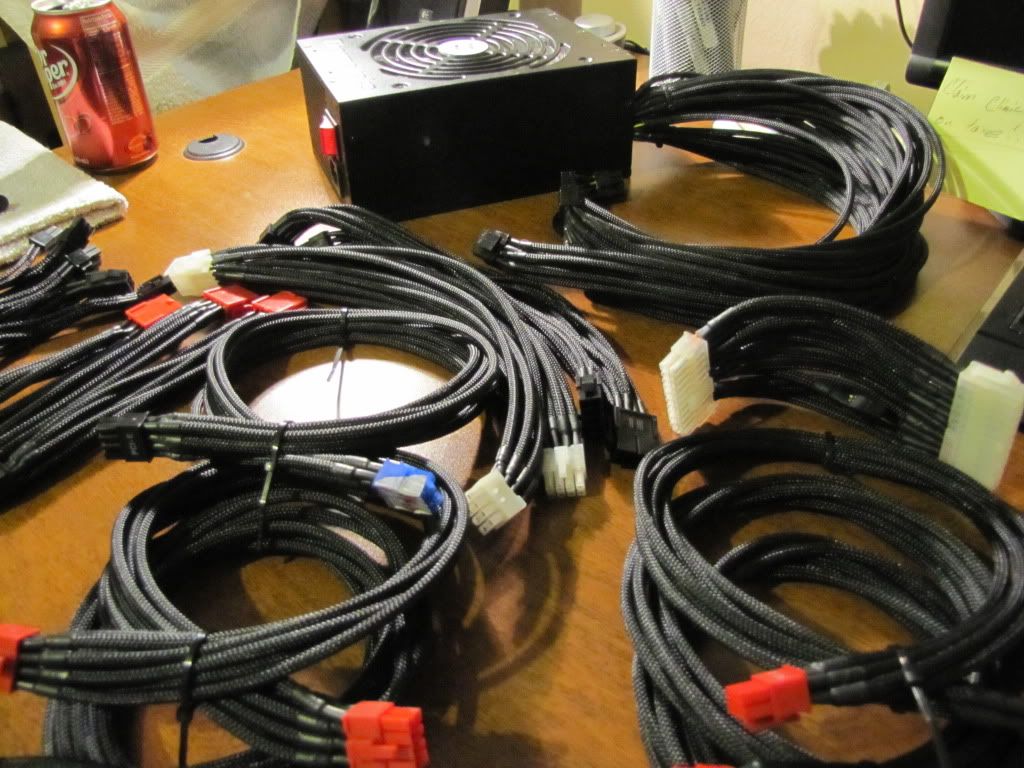 Doesnt come with anti kink cables, and the lights are not installed but will include them.
All of that for a cool
$1000 Local only!
Is that not a good price?