Quote:
Originally Posted by
ericeod;15426418
I've had 2 Xeon W3520s, and a friend picked one up one himself as well (same batch as my two). All three OCed on Air to 4.2GHz with 1.264v vcore. They are fun to OC, but all three also hit a wall past that point. Even at 1.35v vcore, they would not go to 4.3GHz.
I would stick with the 2600k and pass on the W3520.
If you are not replacing your 2600k, then by all means, get it for a fun backup rig.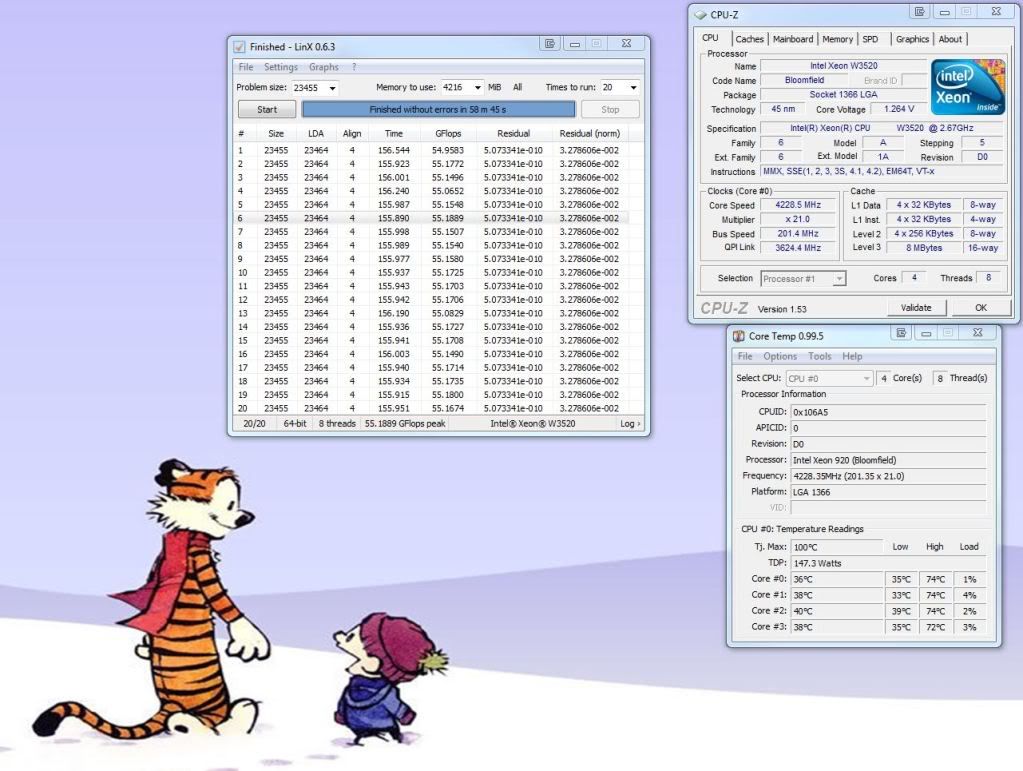 Thanks for the advice! I do have my 2600k stable at 4.5ghz which i'm happy but maybe try to push it lil more