Actually these were taken with my Droid Bionic since I can't even get the thing to boot windows to get a screen shot.
Last week I replaced my SSD as it completely died on me and couldn't be read. After about a day on a freshly installed Windows 7 on the new SSD, I started having problems. Seeing artifacts, random freezes, BSOD, etc.
I've memory tested. Prior to the meltdown I Prime95'd and didn't see anything unusual with the processor. Temperatures are not a problem.
I've been needing to replace my video card for awhile, so now is as good a time as any, but I want to make sure that's what it is before I spend several hundred $ doing it, when I should have been replacing something else like my PSU if its the problem.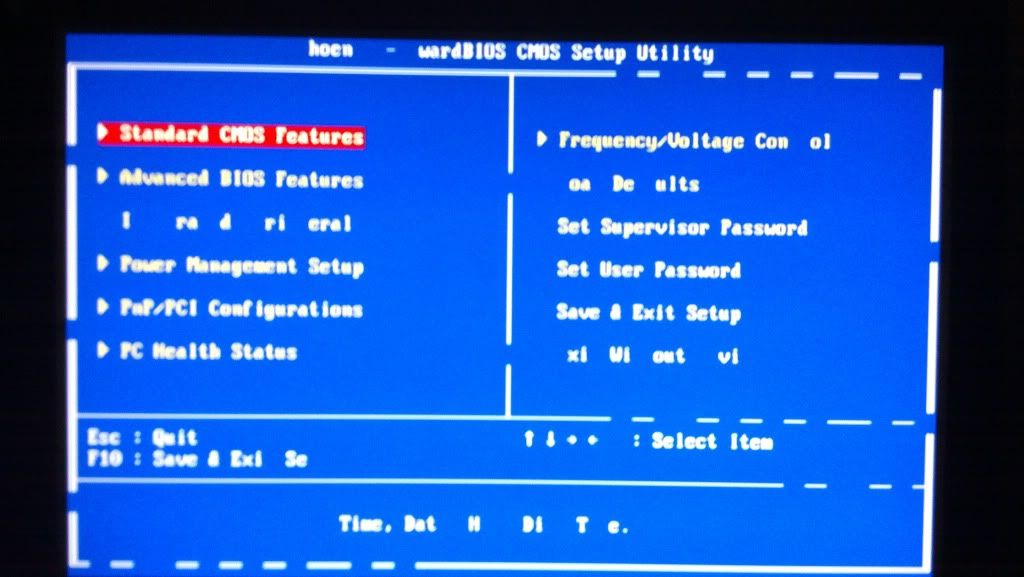 CPU
Motherboard
Graphics
RAM
i7 920 C0
EVGA Classified 760
GeForce GTX 560 Ti
Corsair Dominator-GT 6GB (3x2GB) 1866
Hard Drive
Optical Drive
OS
Monitor
Intel SSDSA2CW080G3, 3x7200.11 500GB, WD 1TB
Pioneer 18x DVD+-R SATA
Windows 7 Enterprise x64
28" Hanns-G LCD 1920x1200
Power
Case
Kingwin Mach 1 800 Watt
Thermaltake Armor - Black
View all
hide details
CPU
Motherboard
Graphics
RAM
i7 920 C0
EVGA Classified 760
GeForce GTX 560 Ti
Corsair Dominator-GT 6GB (3x2GB) 1866
Hard Drive
Optical Drive
OS
Monitor
Intel SSDSA2CW080G3, 3x7200.11 500GB, WD 1TB
Pioneer 18x DVD+-R SATA
Windows 7 Enterprise x64
28" Hanns-G LCD 1920x1200
Power
Case
Kingwin Mach 1 800 Watt
Thermaltake Armor - Black
View all
hide details