It looks like a beefy cooler, certainly comparable in size and weight to a D14 or Silver Arrow. And it comes with two 120mm fans that spin at up to 1500 RPM, so the airflow is comparable to a D14 or Silver Arrow as well.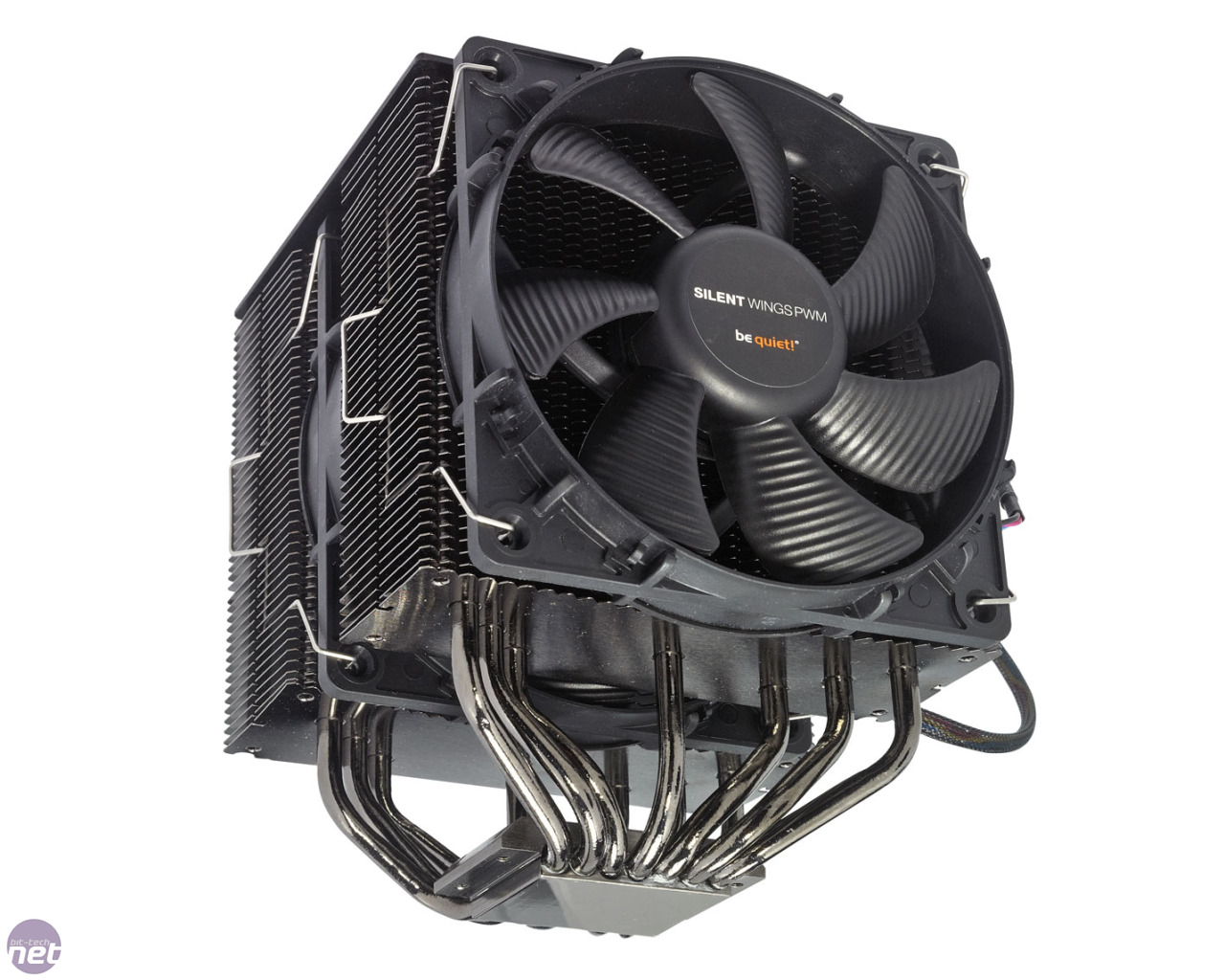 Size comparison to the Silver Arrow:
So, why is the performance so much worse than the D14 or Silver Arrow's? Several sources have tested it, and the performance is lacking:
Even with 2 fans, it's worse than an Archon with a single fan:
Can someone explain why the performance is so much worse compared to the D14 or SA, despite the similar size, weight, and design?
Edited by 996gt2 - 10/24/11 at 10:45am
CPU
Motherboard
Graphics
RAM
Core i7-2700K @ 5.0 GHz, 1.38V
Asus Maximus IV GENE
Asus GTX 670 DC II
4x4GB Samsung 30nm @ DDR3-2133 9-9-9-21 1.5V
Hard Drive
Hard Drive
Hard Drive
Hard Drive
Plextor M3 SSD
WD Velociraptor 500GB
WD Caviar Black 1TB
WD Caviar Green 2TB
Cooling
OS
Monitor
Keyboard
Thermalright HR-02 (GT AP-15 Push/Pull)
Windows 7 Pro x64
LG 27" 2560x1440 S-IPS (Calibrated with Eye-One)
CM Quickfire Rapid
Power
Case
Mouse
Mouse Pad
Seasonic X-750
Silverstone SG09
Logitech MX518
Steelseries QcK
Audio
Asus Xonar DX + Shure SRH840
View all
CPU
Motherboard
RAM
Hard Drive
Core i5-3570K
Gigabyte H61N-USB3 Mini-ITX
2x4GB Samsung 30nm DDR3
Samsung 830 128GB SSD
Hard Drive
OS
Power
Case
WD Scorpio Blue 500GB
Win 7 Pro x64
Antec 90W DC-DC/Delta power brick
Antec ISK 110
View all
hide details
CPU
Motherboard
Graphics
RAM
Core i7-2700K @ 5.0 GHz, 1.38V
Asus Maximus IV GENE
Asus GTX 670 DC II
4x4GB Samsung 30nm @ DDR3-2133 9-9-9-21 1.5V
Hard Drive
Hard Drive
Hard Drive
Hard Drive
Plextor M3 SSD
WD Velociraptor 500GB
WD Caviar Black 1TB
WD Caviar Green 2TB
Cooling
OS
Monitor
Keyboard
Thermalright HR-02 (GT AP-15 Push/Pull)
Windows 7 Pro x64
LG 27" 2560x1440 S-IPS (Calibrated with Eye-One)
CM Quickfire Rapid
Power
Case
Mouse
Mouse Pad
Seasonic X-750
Silverstone SG09
Logitech MX518
Steelseries QcK
Audio
Asus Xonar DX + Shure SRH840
View all
CPU
Motherboard
RAM
Hard Drive
Core i5-3570K
Gigabyte H61N-USB3 Mini-ITX
2x4GB Samsung 30nm DDR3
Samsung 830 128GB SSD
Hard Drive
OS
Power
Case
WD Scorpio Blue 500GB
Win 7 Pro x64
Antec 90W DC-DC/Delta power brick
Antec ISK 110
View all
hide details