Hey ocn. I'm planning on my first water cooling setup and after months of reading about it
, i think i have a pretty good idea of how it all works and what not. I just want to make sure that I have all the right parts and a couple of questions to make sure i know what im doing.
Here is my list of parts that i want to order: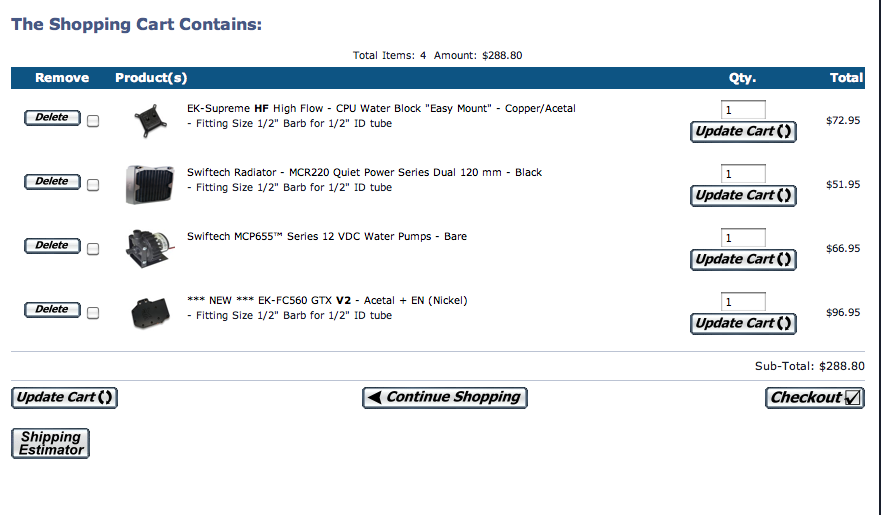 Note: I also have included a reservoir but it wasn't in stock so I couldn't add it.
My parts that I have are:
-Intel core i7 960 LGA 1366
-EVGA GTX 560 ti superclock (Found out that waterblock is compatible w/ card)
-CM HAF 932 Case
The questions I want to clarify are:
1. I want to use compression fittings on both blocks and radiator. I've been confused on what size it has to be. Is it 1/2" if I want to use 1/2'' tubing? (Also, what outer/inner diameter for tube and fittings?)
2. Will the 2x120mm radiator be enough or should I just get a 3x120mm rad?
Thanks, I probably should have done some more reading about the fittings but it kinda confuses me and my laziness also got a better part of me haha.