So everything came in a few minutes ago... Time to get started, to bad bf3 just came out
*Update 10/27/11 Pump fitting and new water block coming in tomorrow unfortunately, I won't get to install it till Saturday night. I also once the radiator bracket comes in Monday i'll be pushing some OC's and a lot of benchmarks. Stay Tuned
Special thanks to Los Hog, he has been a behind the scenes helping.
All thanks to
Performance PC's
, not sure if you guys have ordered from there, but the prices on this stuff are very competitive, so far solid customer service too.
So, I promised a part list.
PrimoFlex pro UV Blue x10 FEET
$20
Danger Den Crossfire fitting x1 (which might not work as the blocks are going to be different)

$12.93
Bitspower Premium G1/4" Black Matte High Flow 7/16" ID (5/8" OD) Compression Fitting

$7.95 x 14
XSPC Bay Reservoir 5.25" - Aluminum Front -Black/Silver
$39.95
KillCoil
$6.99
Alphacool VPP655 -OT12 (G1/2" outer threads)
$99.99
Swiftech D5 Pump Housing Custom G1/4 Threads
$9.99 (Custom fix for the size of the pipes on the alphacool pump
Watercool HEATKILLER® GPU-X³ 69X0 "Hole Edition" for ATI Reference 69X0
$104.95 (cheapest place on the market that I could find, this only worked for my 6970 that I purchased the day they released.
Alphacool NexXxoS ATXP ATI 6970 V2 Series
$84.99 For the second saphire card I own, purchased about two months ago uses a new revision PCB, Version 2.
Scythe KAZE-Q 12 Channel Fan Controller
$28.95 My favorite little add on. I picked up higher rpm fans than are what rated (cheaper price than the slower rpm fans, plus the ones I bought I got a bulk discount.) This is a fan controller that can control up to 12 fans, comes with 10/12inch extensions for each fan.
XSPC Raystorm CPU Waterblock - Intel
$59.99
XSPC EX480 Copper Radiator
$79.95
Phobya Radiator Stand - Black - Quad 4x120mm
$21.95
Scythe SY1225SL12SH
13.99 each, but 6+ at 7.99 I ordered 8.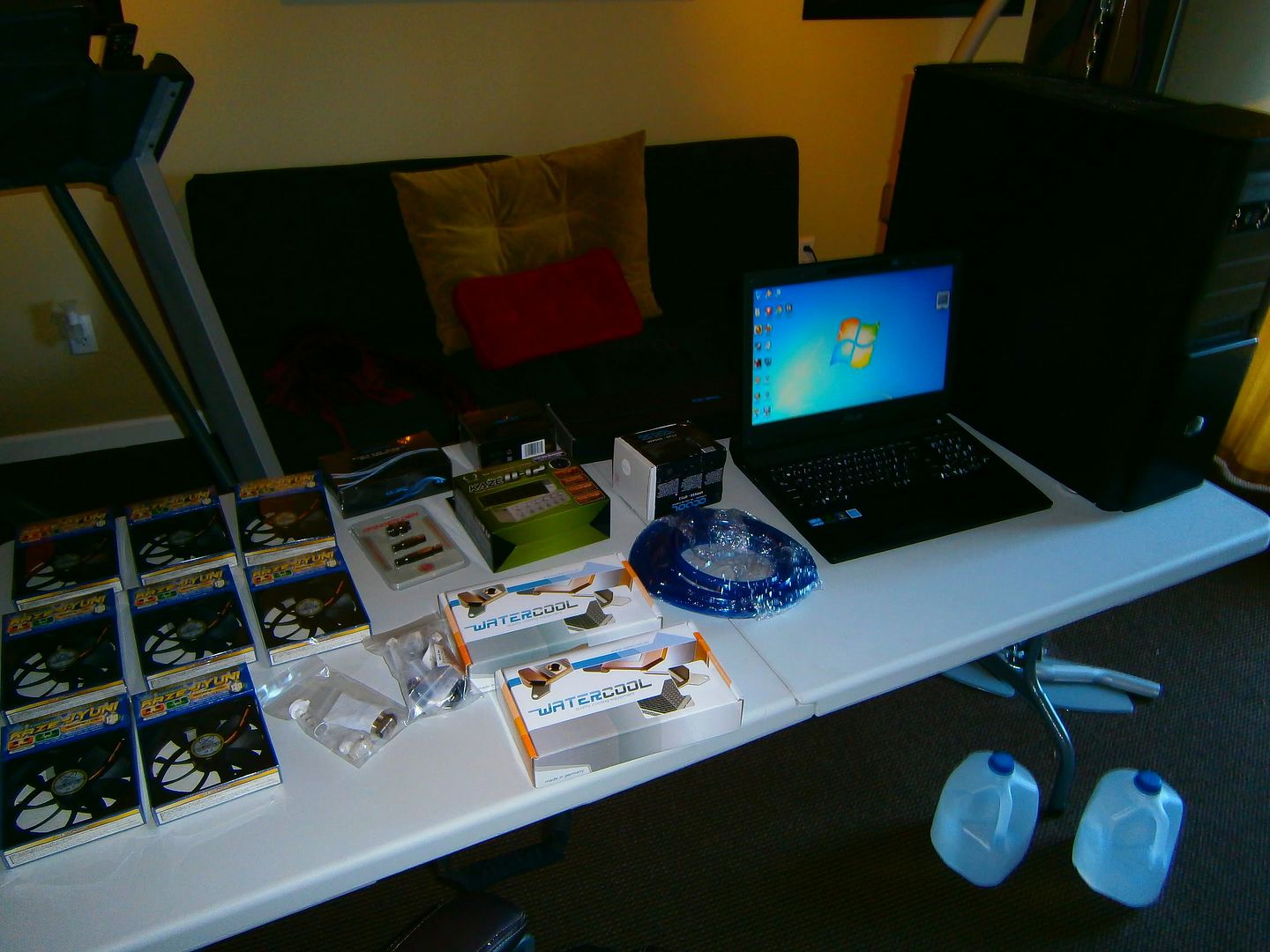 For greenback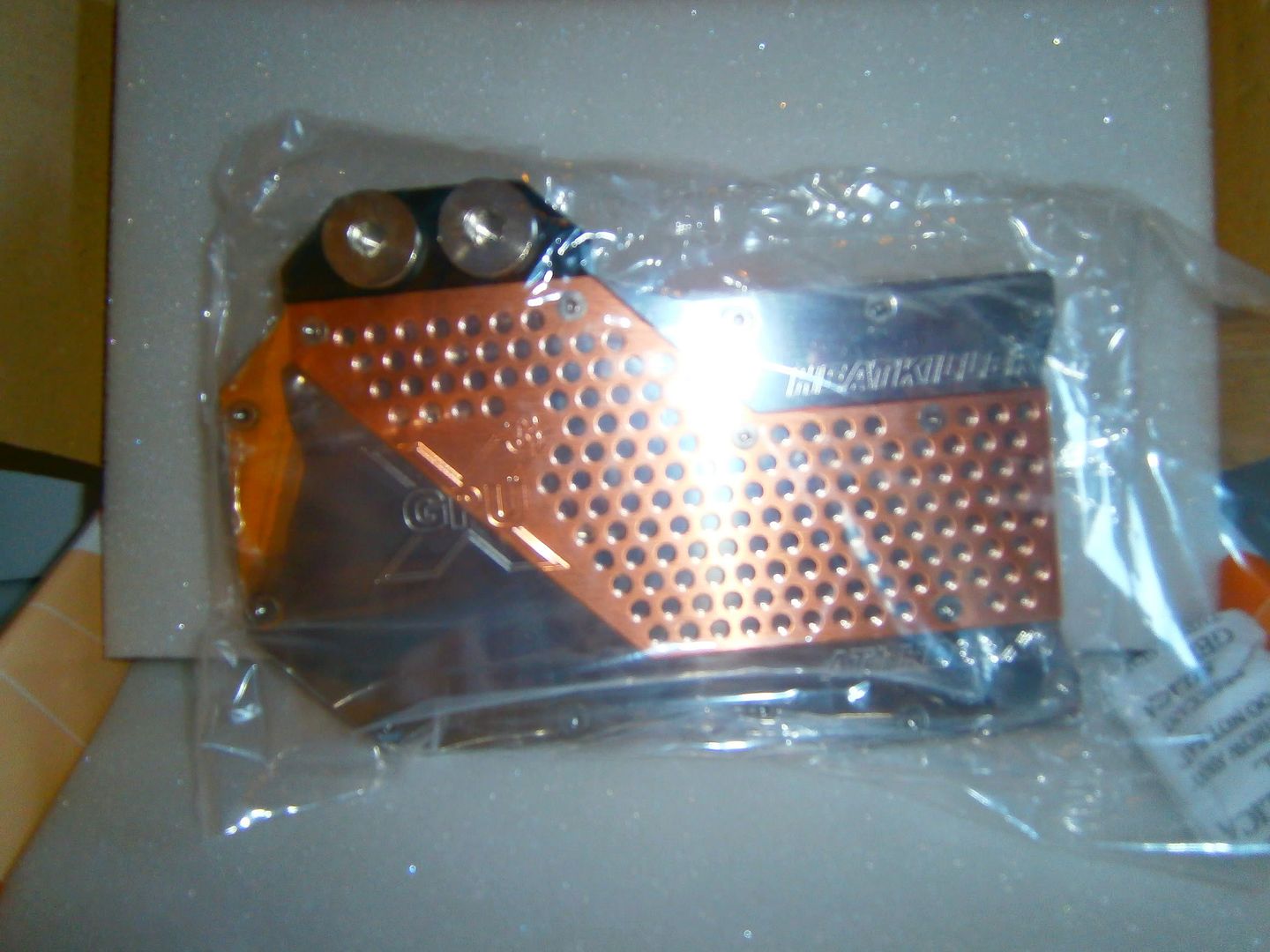 Raystorm installed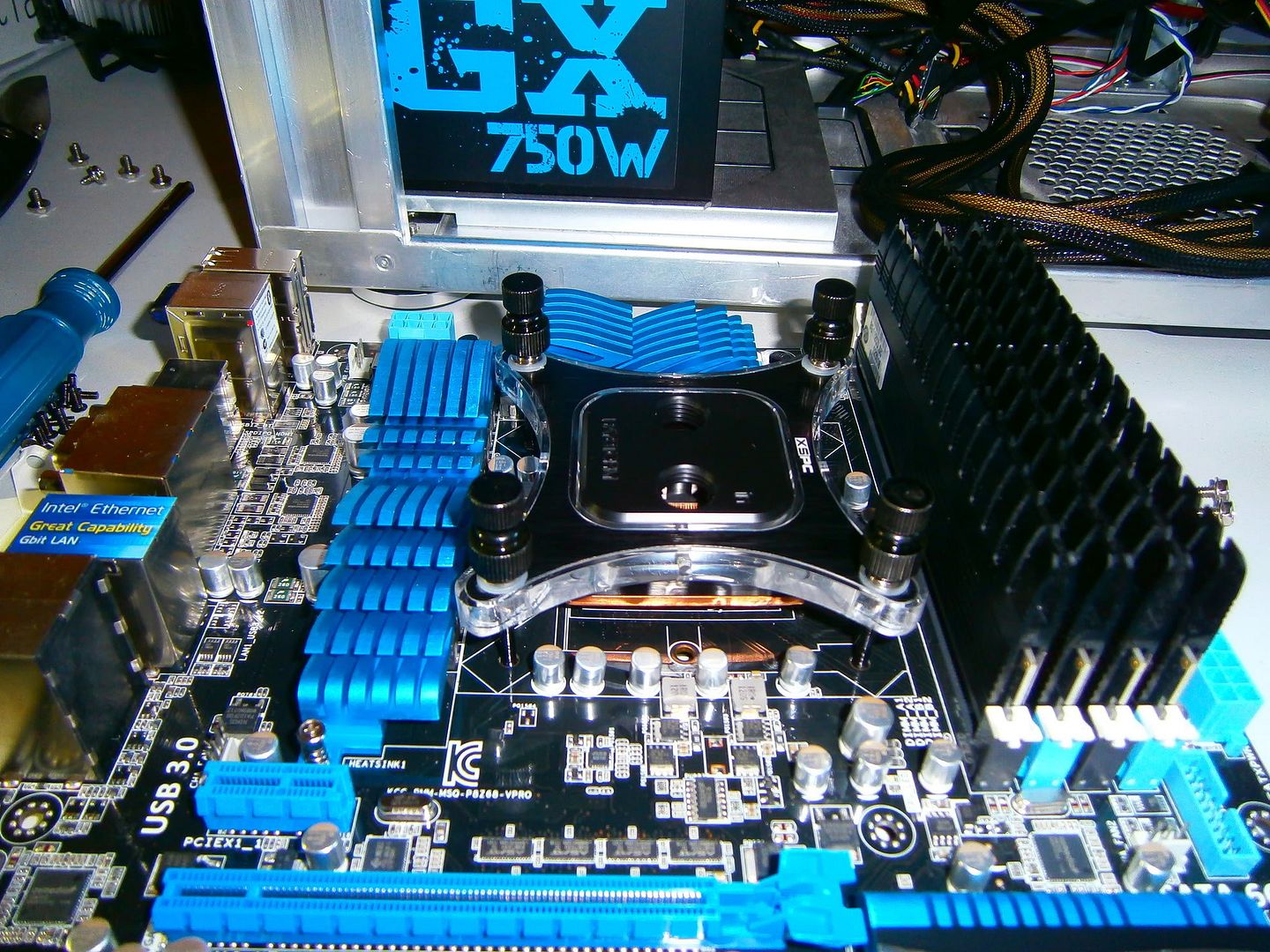 Cleaned cores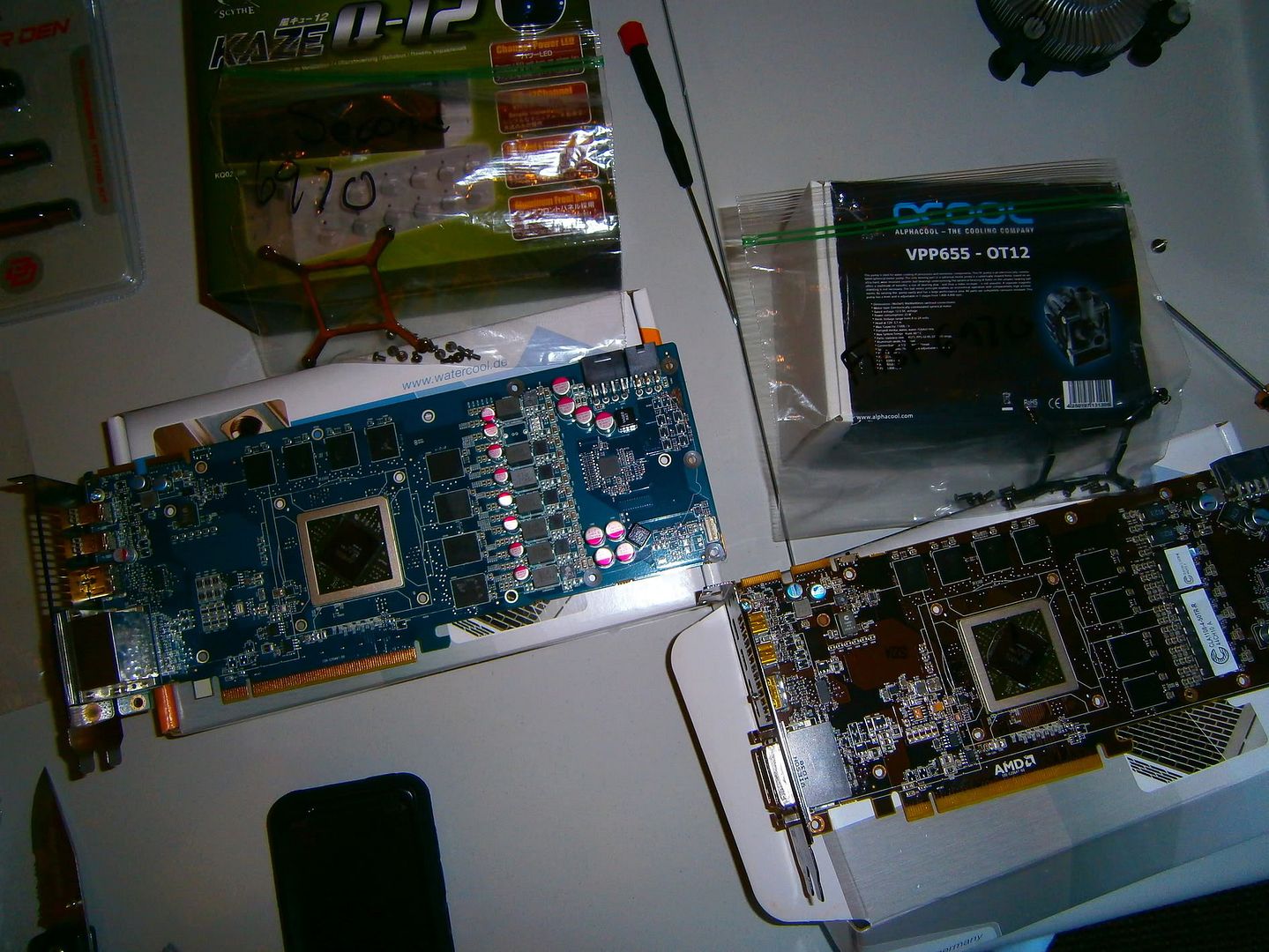 Have yet to fix the Pump to pipe issue..
But here is the radiator (slightly overkill)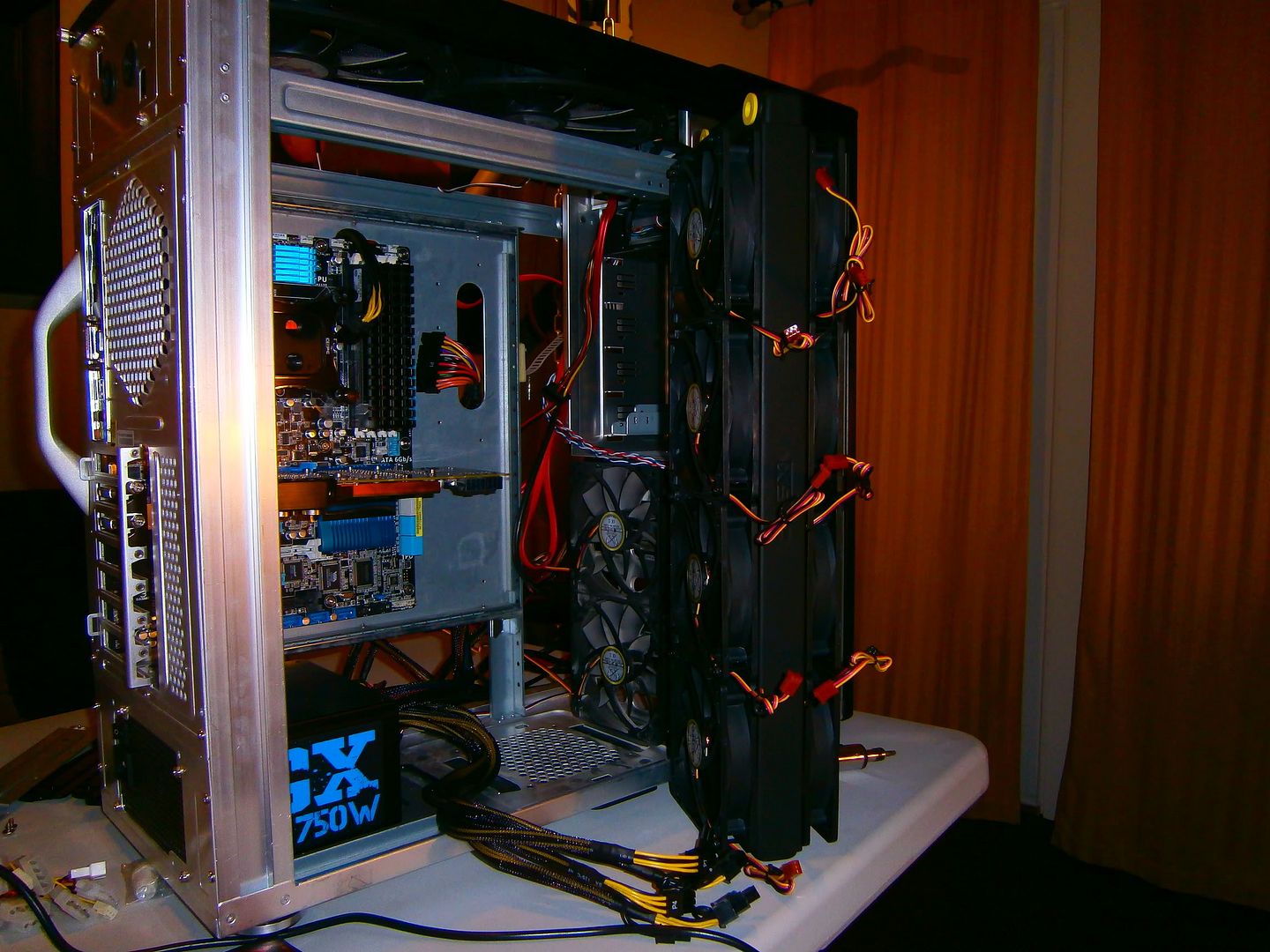 Couple more shots of the Res, and that Kaze Q-12 fan controller. It's all I'll have for today probably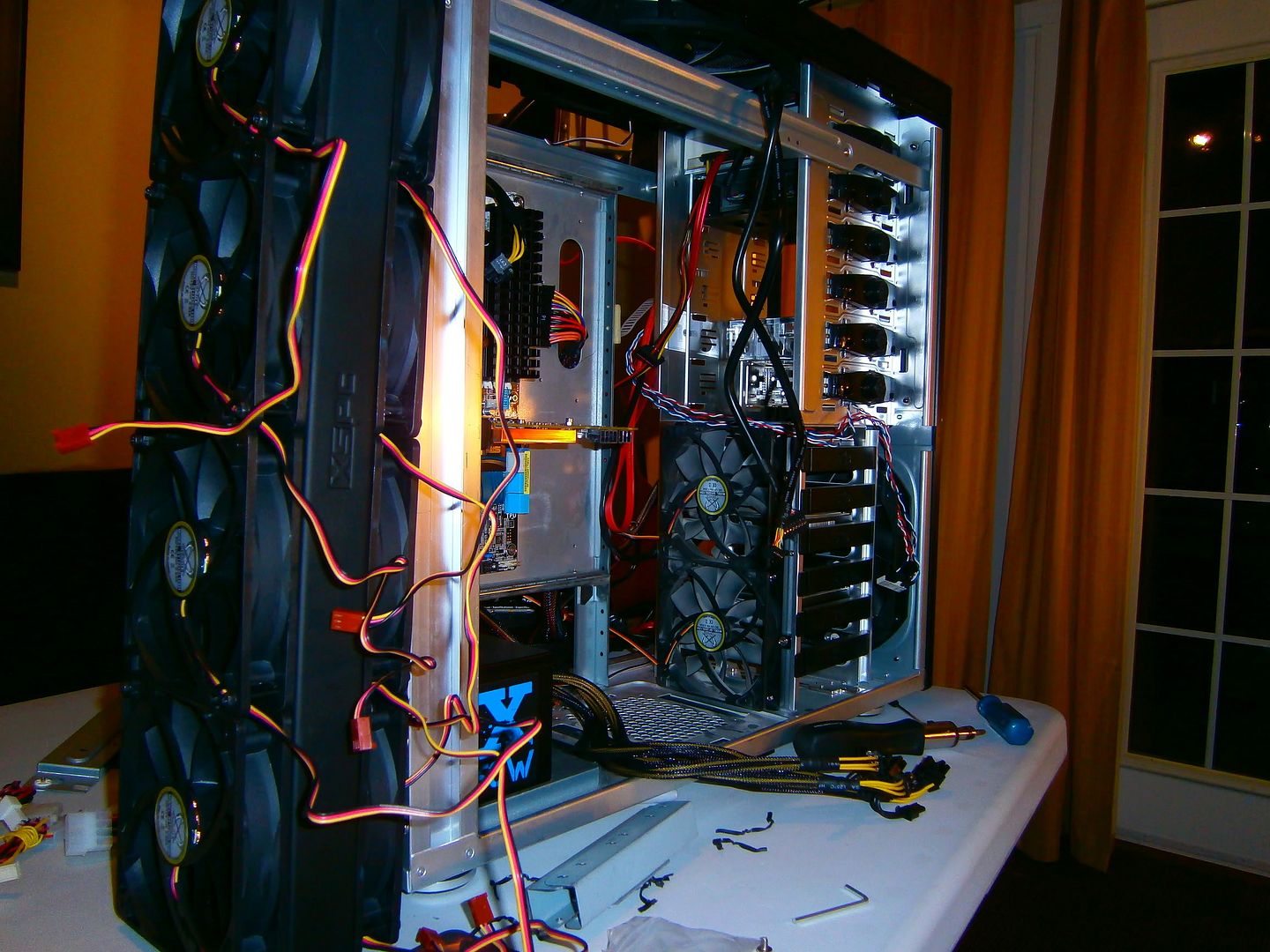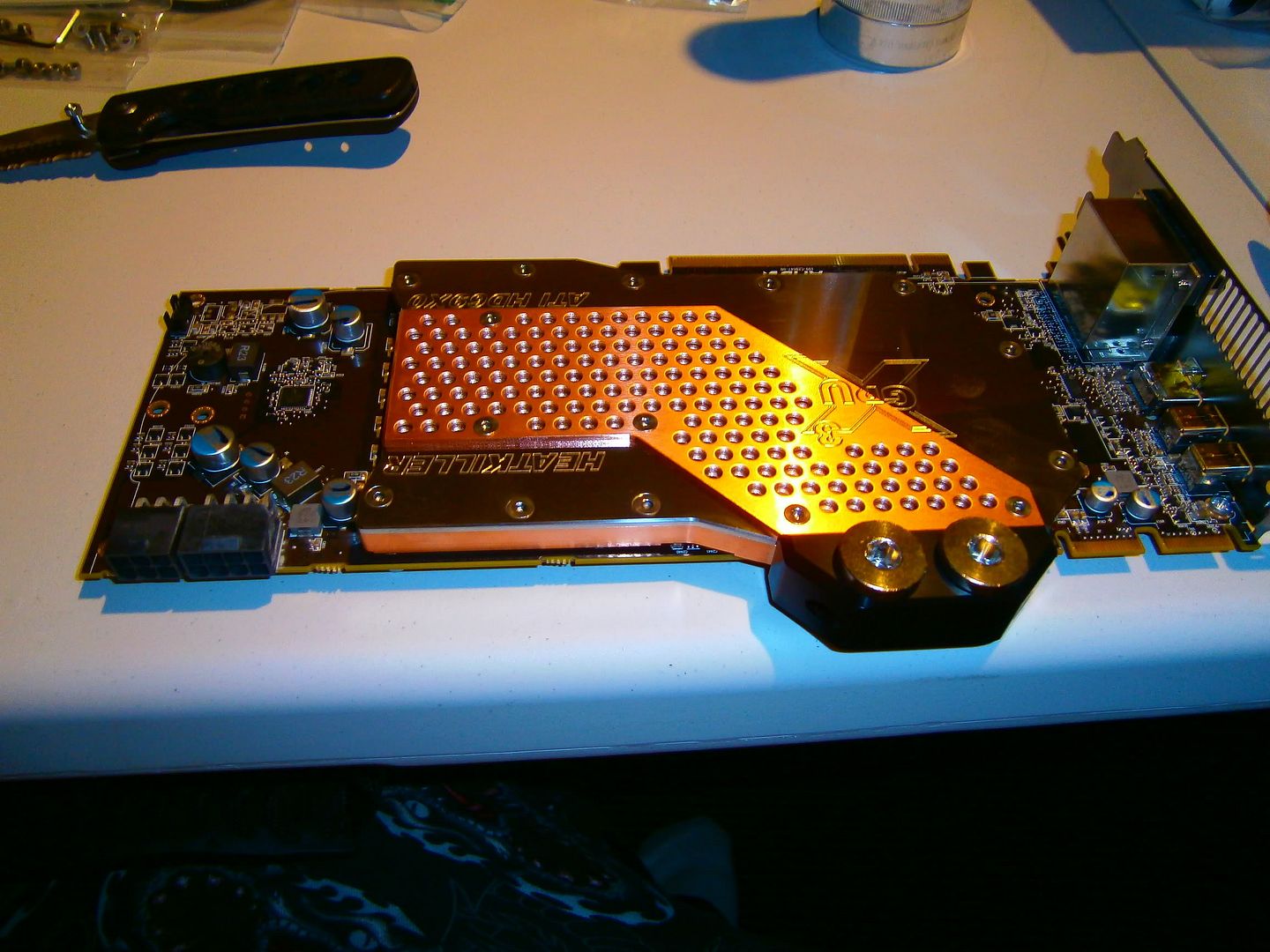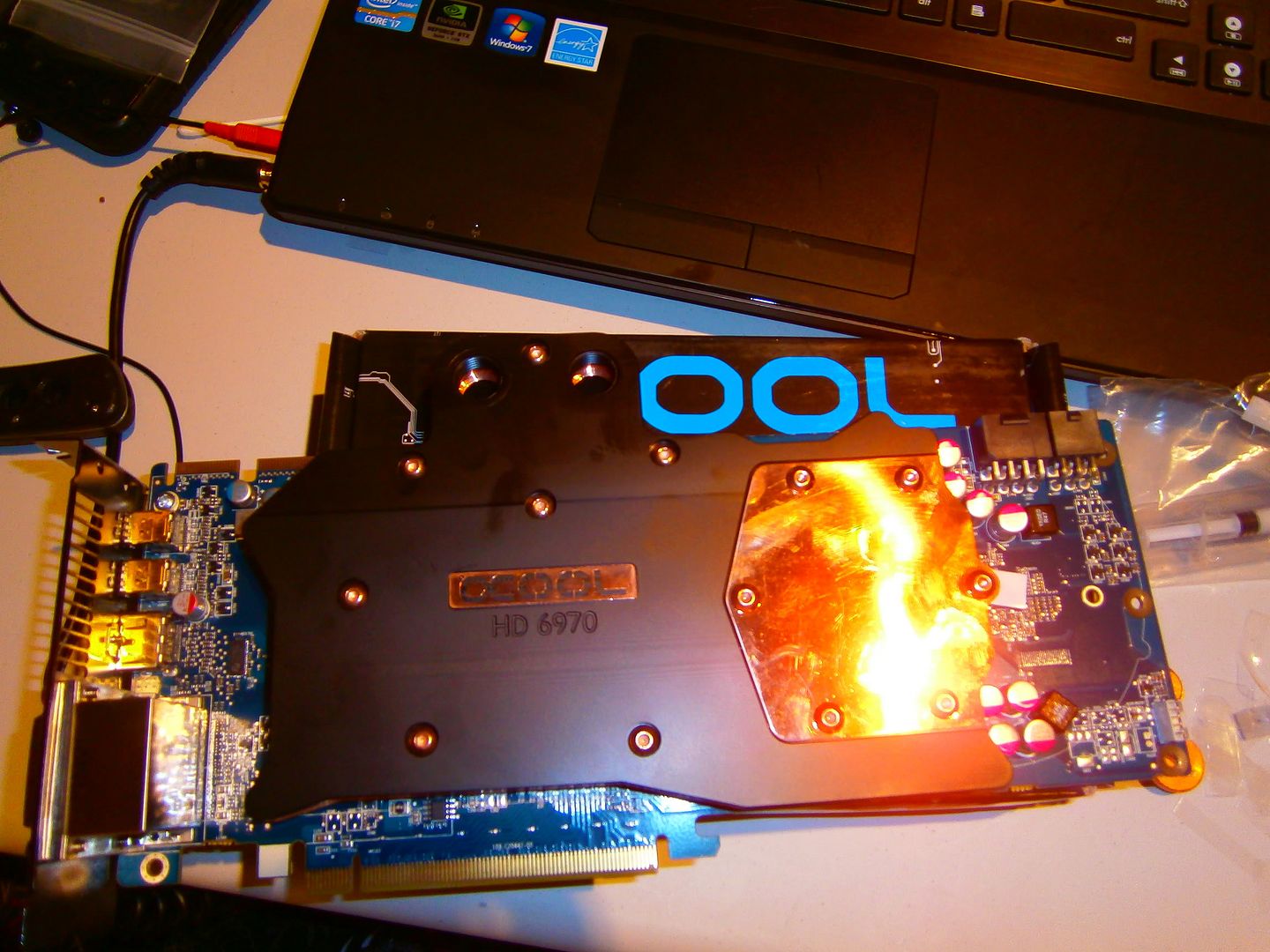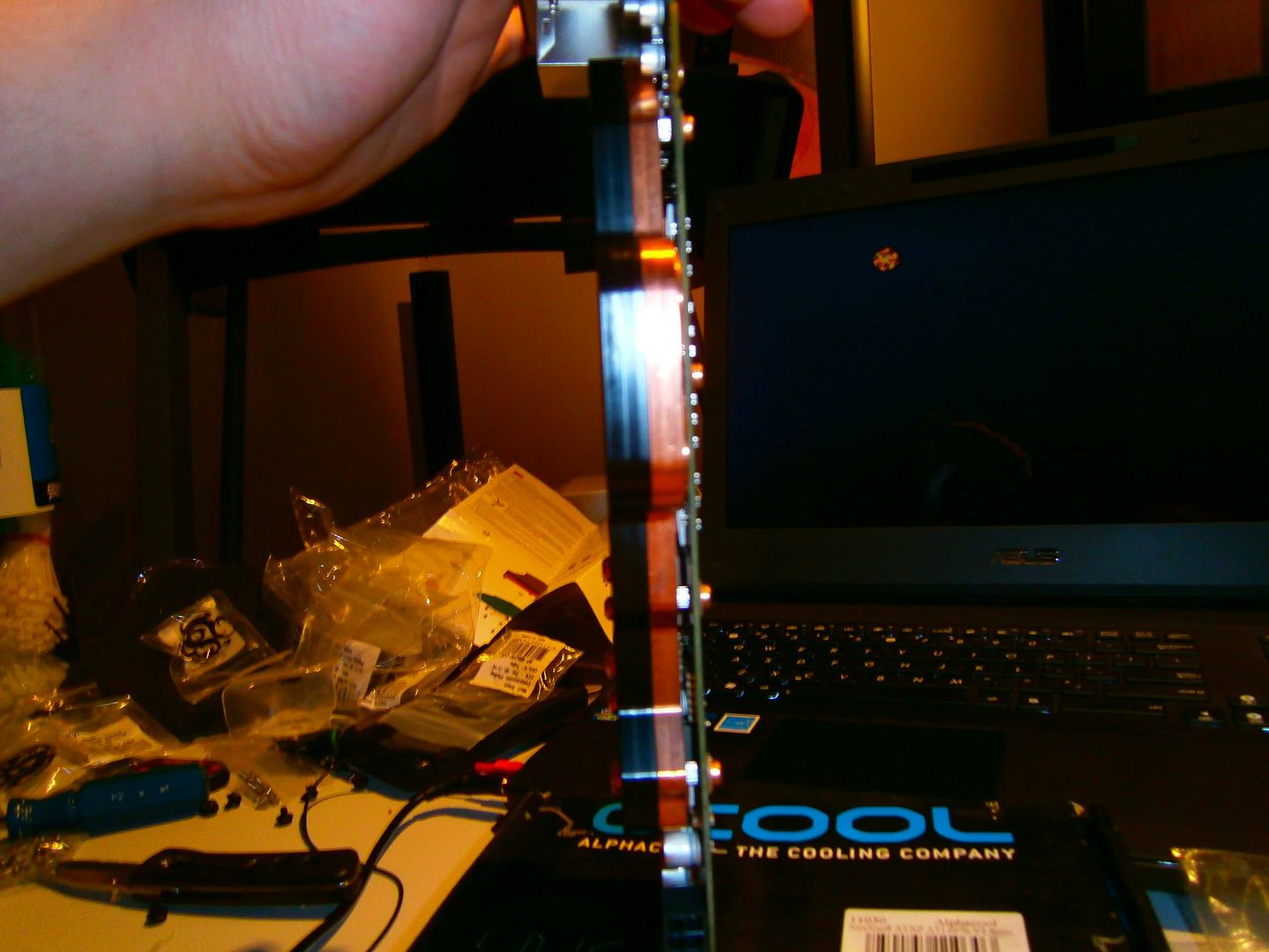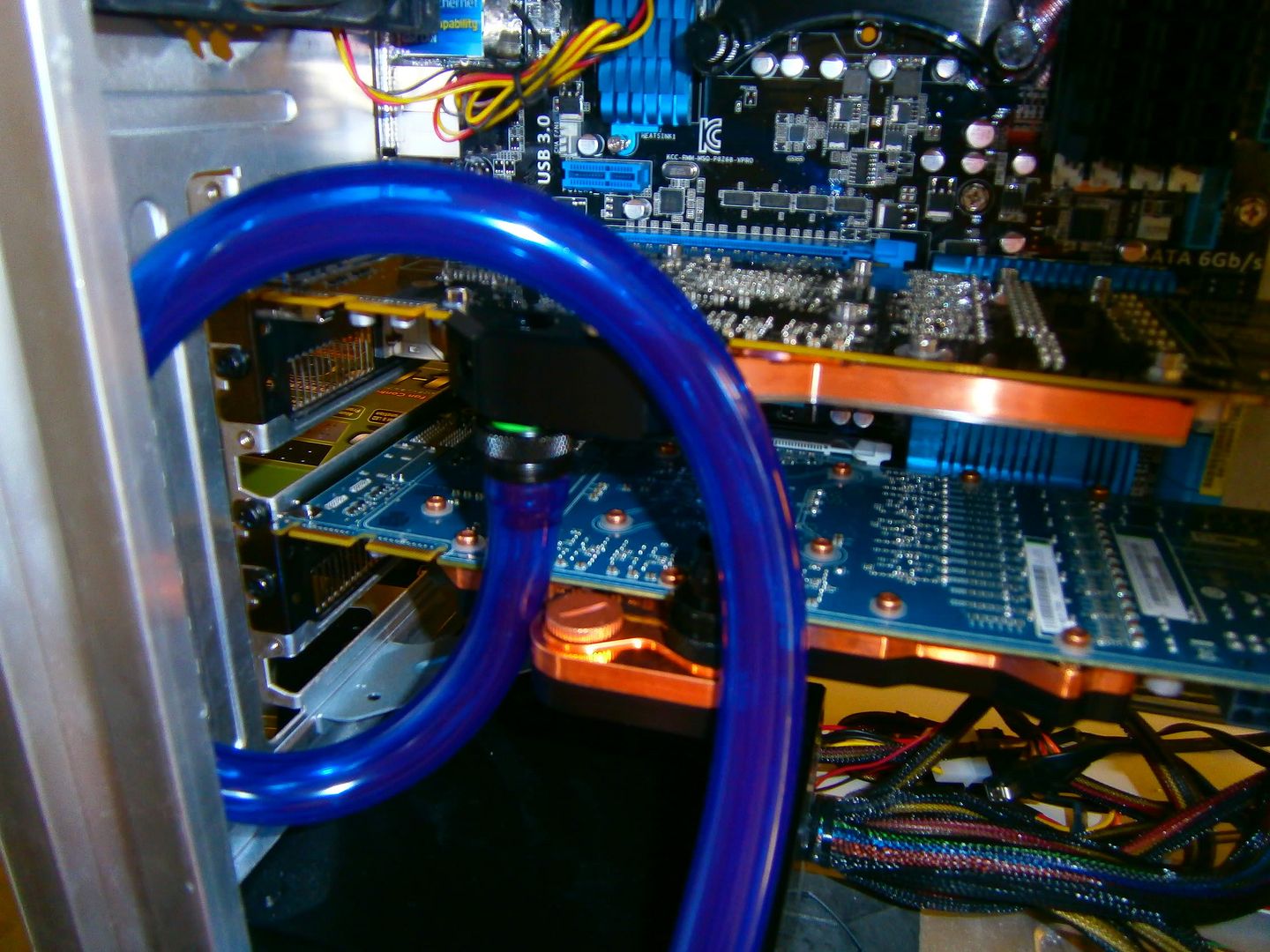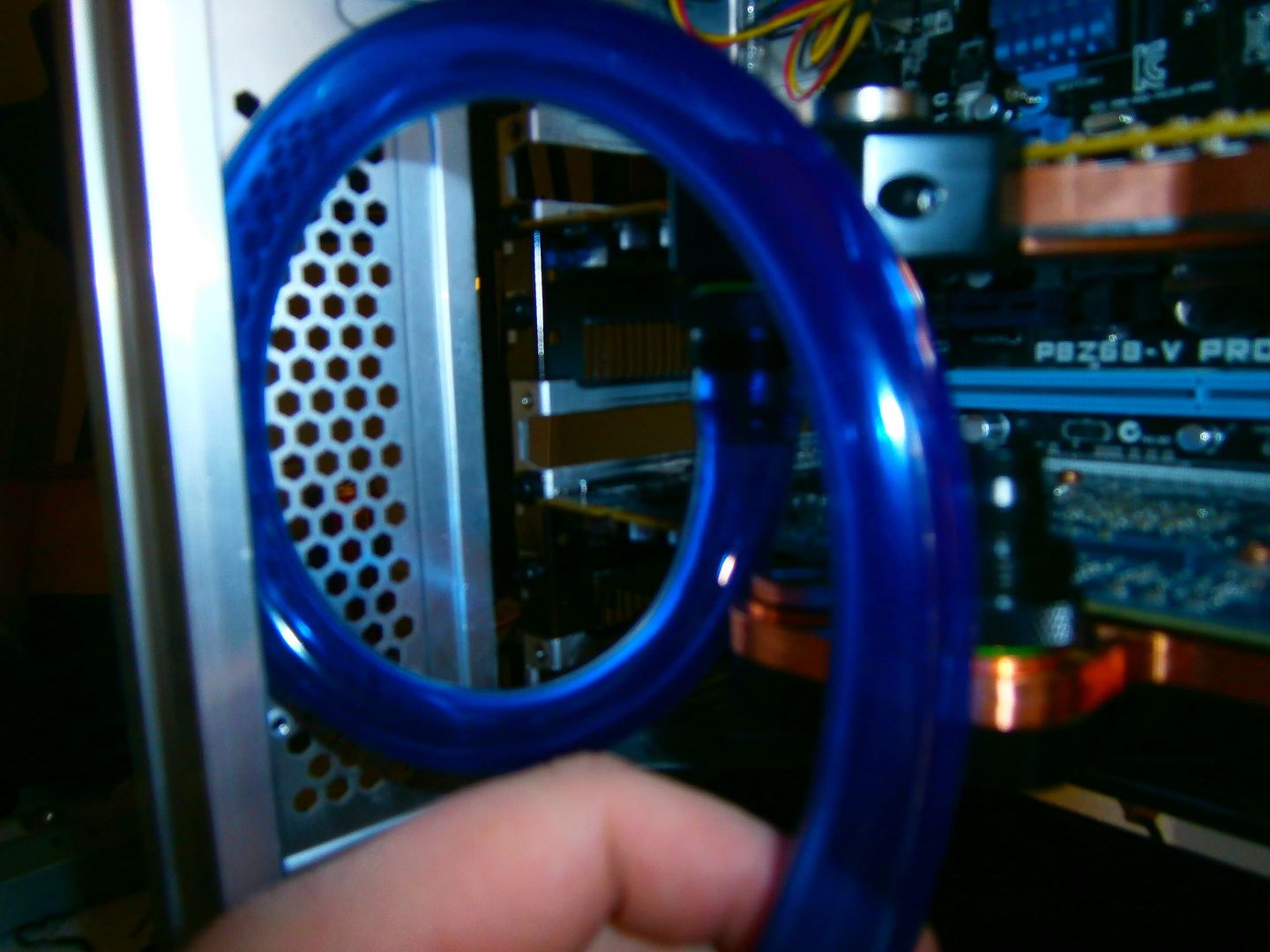 Going to finish making some adjustments to the radiator holder after work tomorrow and It'll be finishing up.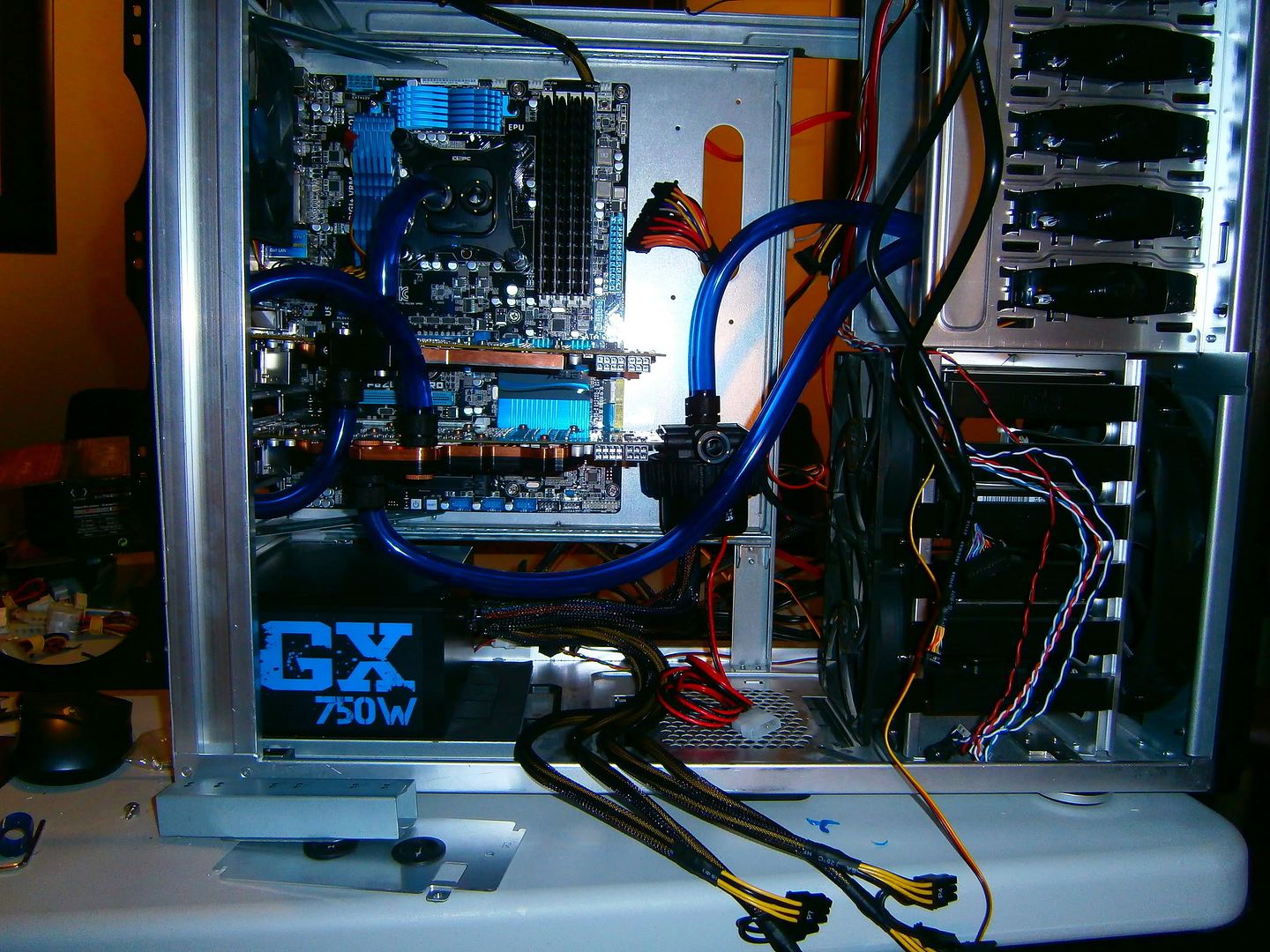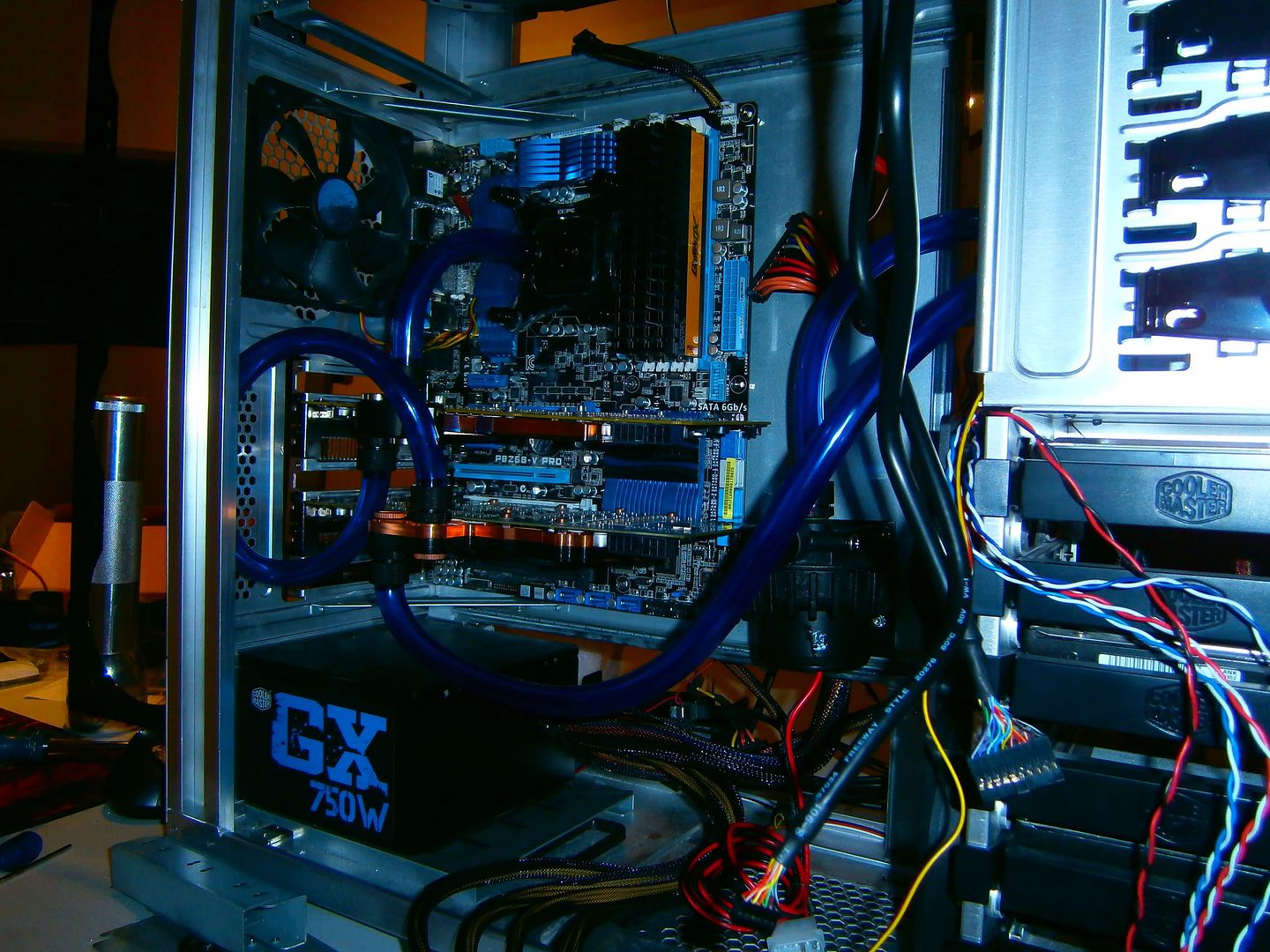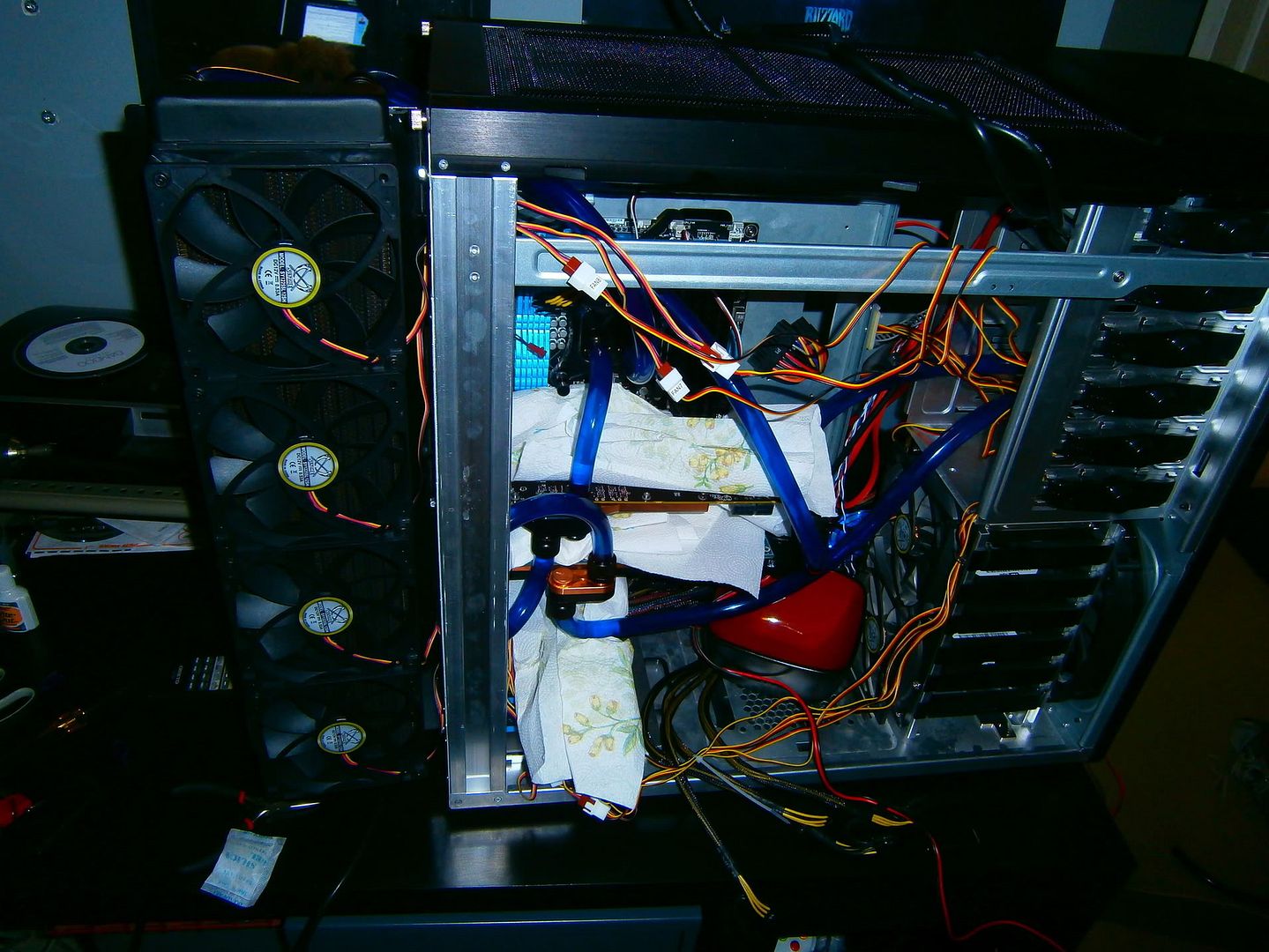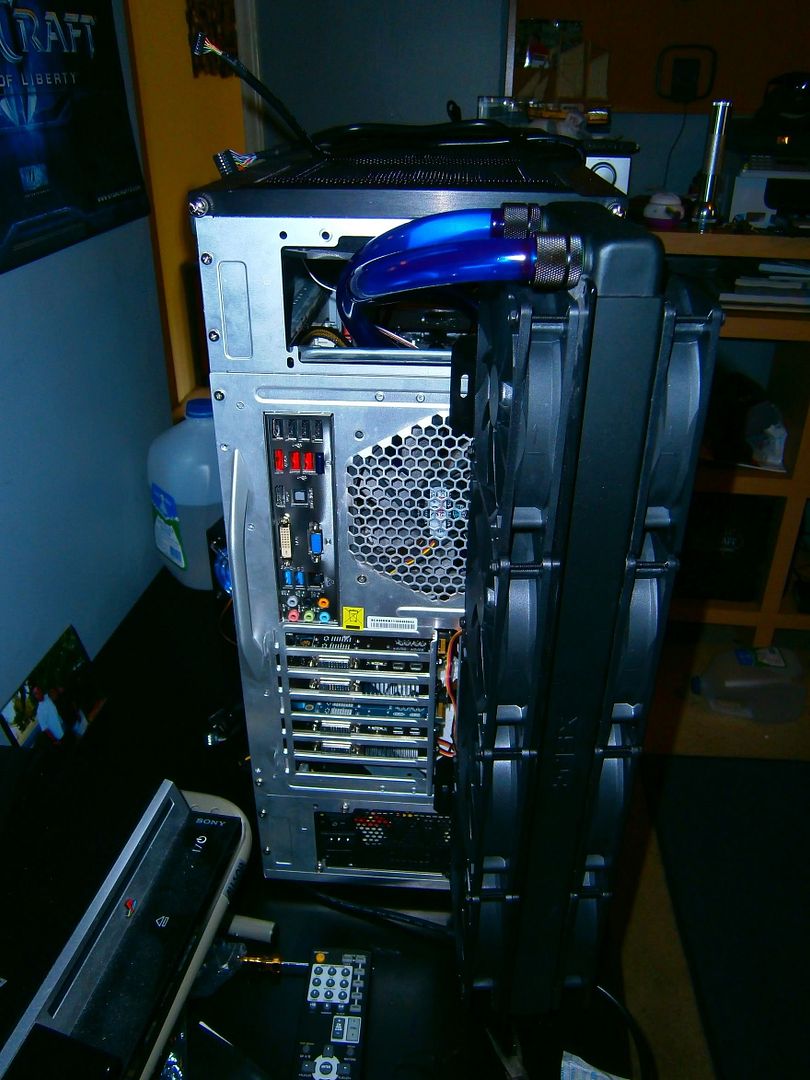 Leak testing until 5pm, then I will go for a full boot!
Edited by twistedbran - 10/31/11 at 10:38am
CPU
Motherboard
Graphics
RAM
I7-2600k
Asus P8Z68V-Pro
AMD 6970 x2CF
Crucial Ballistix 8GB DDR3~1600
Hard Drive
Optical Drive
OS
Monitor
x1 Crucial m4 60gb Samsung Spinpoint F3 x3
Sony DVDR/RW
Windows 7
Acer 23inch 5ms x3
Keyboard
Power
Case
Mouse
Blackwidow
Cooler Master RS750
COOLER MASTER ATCS 840
Naga Molten
View all
hide details
CPU
Motherboard
Graphics
RAM
I7-2600k
Asus P8Z68V-Pro
AMD 6970 x2CF
Crucial Ballistix 8GB DDR3~1600
Hard Drive
Optical Drive
OS
Monitor
x1 Crucial m4 60gb Samsung Spinpoint F3 x3
Sony DVDR/RW
Windows 7
Acer 23inch 5ms x3
Keyboard
Power
Case
Mouse
Blackwidow
Cooler Master RS750
COOLER MASTER ATCS 840
Naga Molten
View all
hide details