This is what I got for a idea of a single loop, I've read a 240mm might not be sufficed for cpu and gpu cooling but I see people doing it anyways. So I thought of having a 240mm and a 120mm, one for cpu and other for gpu but still in a single loop.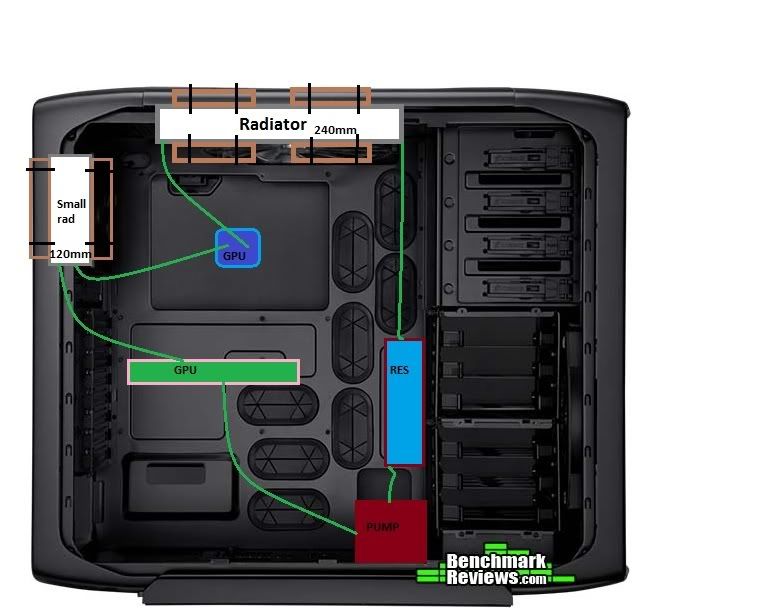 Case: Corsair 600T
Edit
: Oops I failed at my drawing, the idea was it flows from the GPU TO the Reservoir than the pump to the rad. Sorry for any confusion. [Pump > Top Rad > CPU > Small Rad > GPU > Res > Pump]
Tips would be great, thanks OCN.
Edited by Qasual - 10/25/11 at 11:52pm