Im posting this here because most people that deal with running 2133 memory at full strength are folders.
Ok so i just got a new set of G.Skill RipjawsX 8GB 2133. I got it installed and starrted having all sorts of problems with my CPU overclock.
So I previously had a set of 1600 Vengeance installed in my sig rig which i have a stable 5.1GHz OC that will fold all day without issue. So I install my new ram using the XMP and boot into windows no problem but instantly fail a Prime blend. No big deal i go back to bios to look at my settings, dont change anything, and exit.
Instantly after that it will no longer boot. Kinda odd so i decide to just clear cmos and re apply everything. Get all my settings back to where thy were and now i cant even post.
Long story short after many attempts of trying one thing at a time i came up with this.
At my previously stable 5.1Ghz CPU OC im only able to pull 1866 @ 1.6v on my memory.
The highest I can get my CPU OC at 2133 @ 1.65v is 4.5GHz...
Am i missing something here? How does that bump up to 2133 affect my CPU OC so badly?
Edit: Here are my screen shots.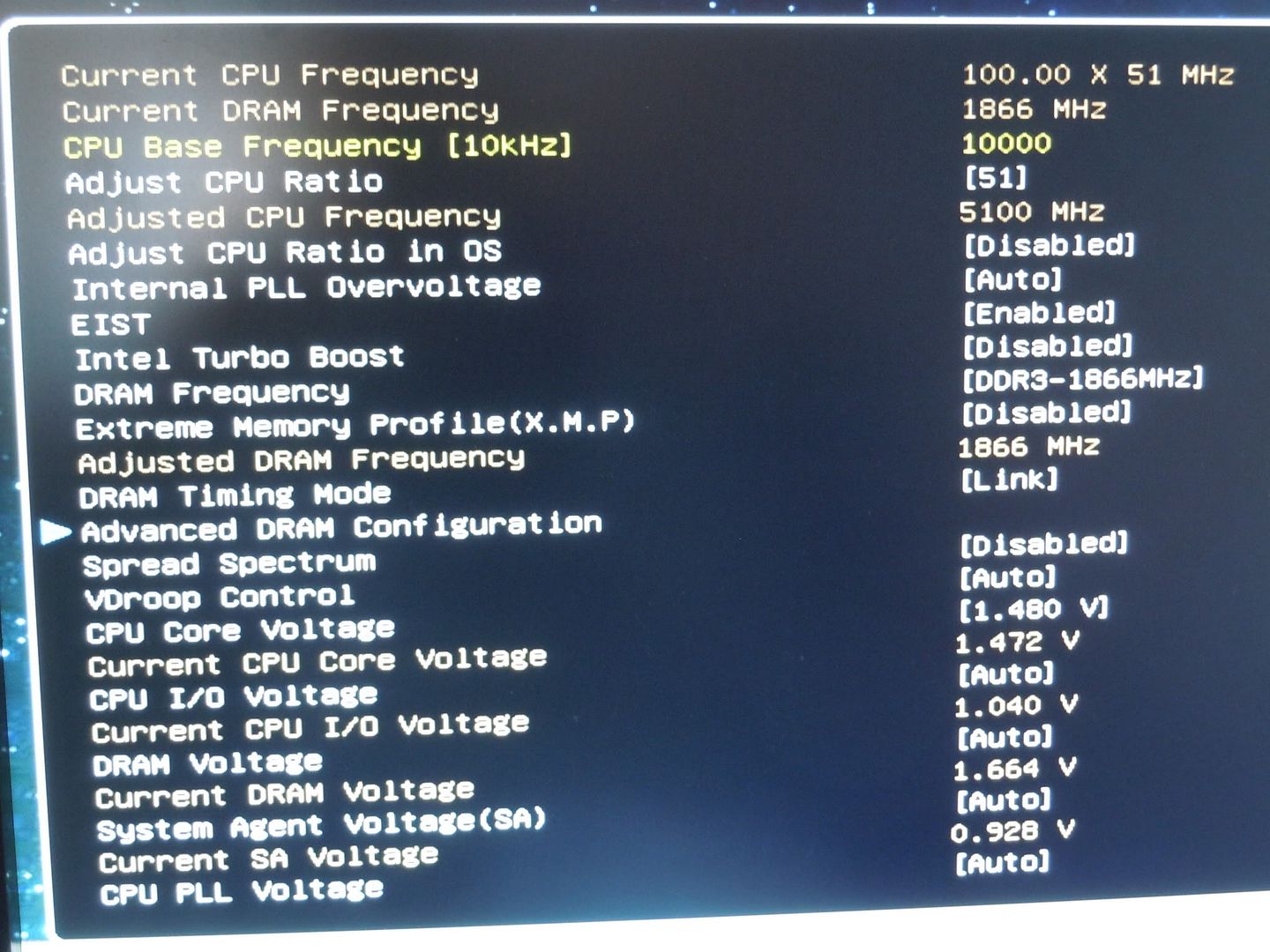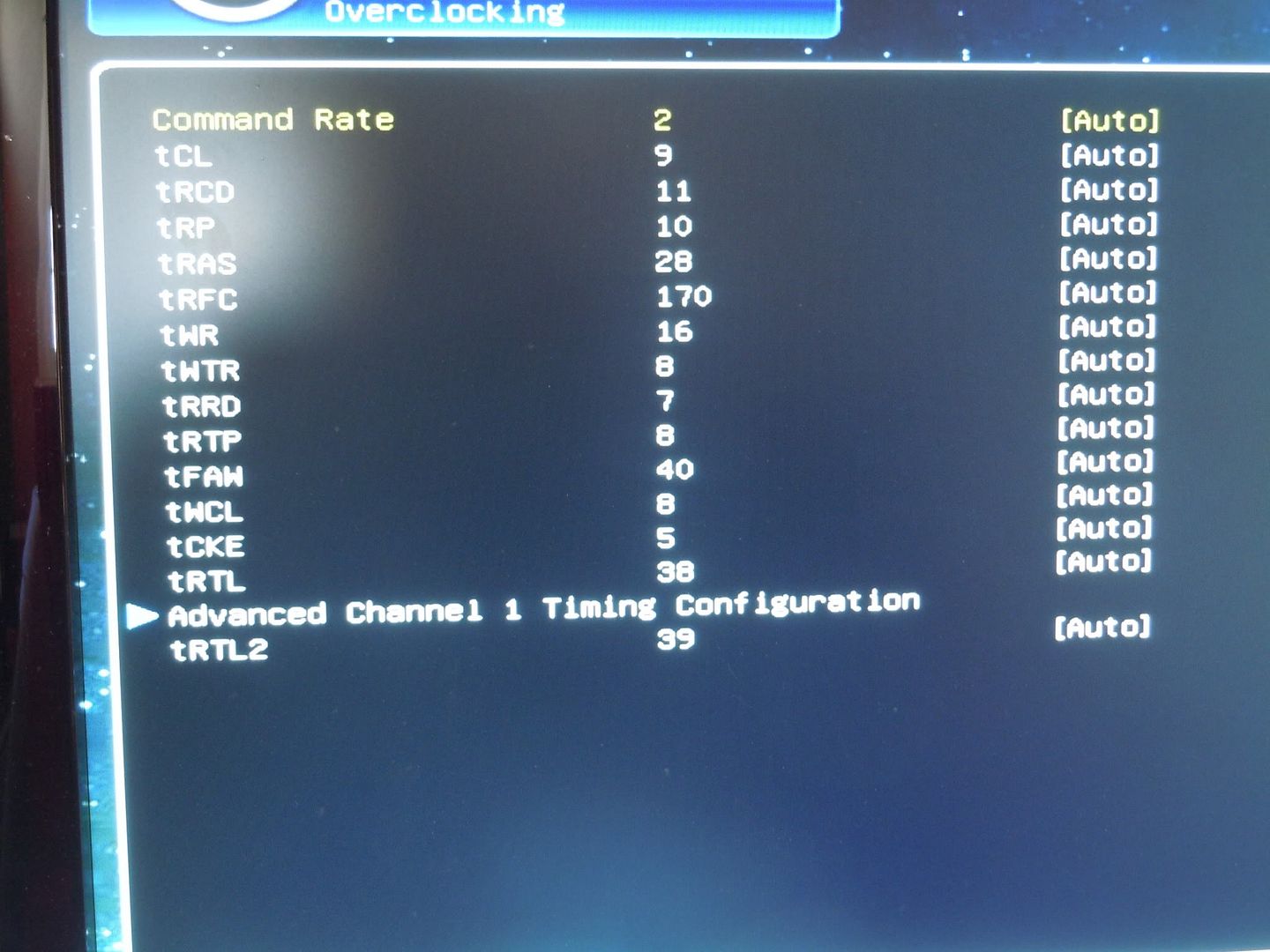 Edited by no_safe_HAVEN - 10/26/11 at 5:09pm