I've got this little GTS 450 Cyclone OC with an Accelero Twin Turbo Pro Here.
The card has a Bios installed which allows for 1.212v, which in turn makes 1GHz core a piece of cake.
The cards original cyclone cooler was broken and disposed of by original owner.
I have abused the card with 1GHz for quite some time now and its fine. If memory serves me right there's somewhere between 1 Year to a Year and a half left for Warranty ( Don't know if need stock cooler ).
http://www.techpowerup.com/gpuz/5gmf7/
Sorry, first validation wasn't mine.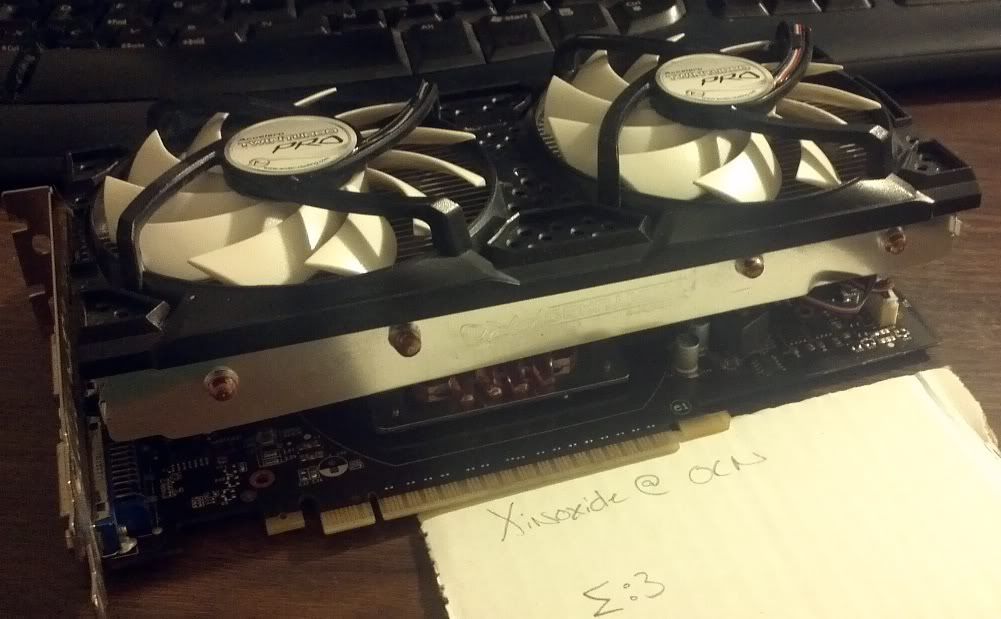 Edited by Xinoxide - 10/26/11 at 8:30pm