All,
Currently bored in Afghanistan waiting to come home, and I have been playing with my laptop and tweaking it. The AMD Overdrive lets me OC my GPU, and I am wondering what you guys think about how far I can take it?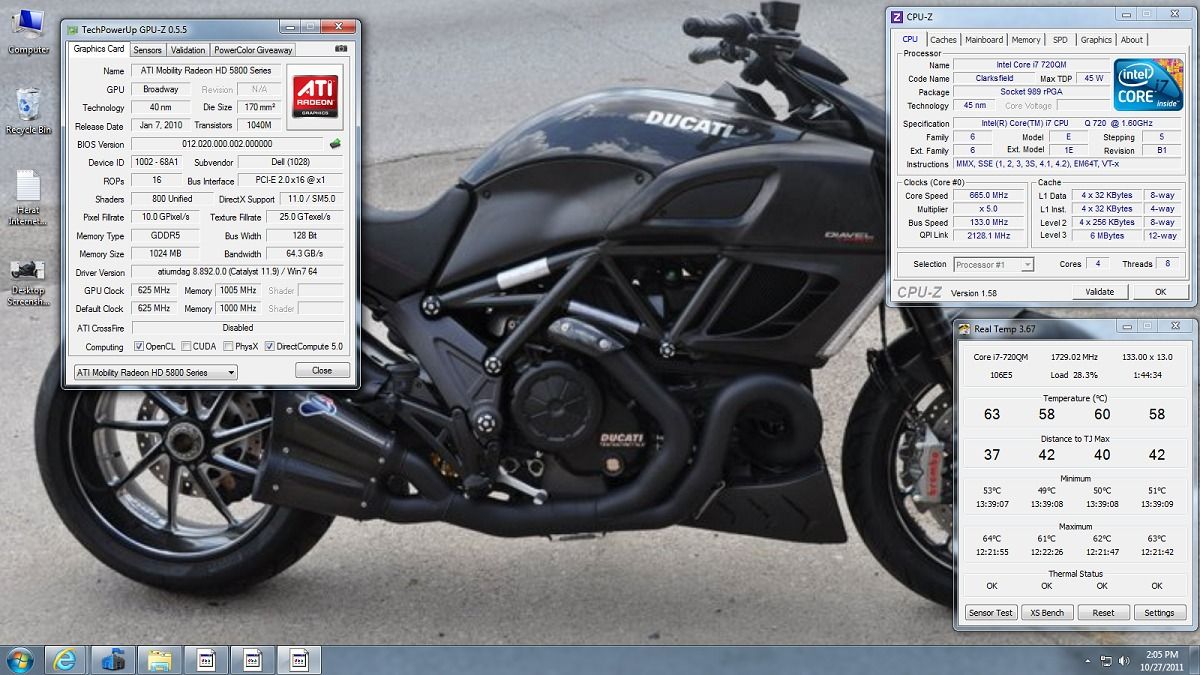 Room ambient temp is 20C.
I have a CM NotePalX2 Laptop Cooler/Fan as well.
Thank you for the feedback!