Quote:
The announcement that Nexus One users won't be getting upgraded to Android 4.0 Ice Cream Sandwich led some to justifiably question Google's support of their devices. I look at it a little differently: Nexus One owners are lucky. I've been researching the history of OS updates on Android phones and Nexus One users have fared much, much better than most Android buyers.

I went back and found every Android phone shipped in the United States1 up through the middle of last year. I then tracked down every update that was released for each device - be it a major OS upgrade or a minor support patch - as well as prices and release & discontinuation dates. I compared these dates & versions to the currently shipping version of Android at the time. The resulting picture isn't pretty - well, not for Android users: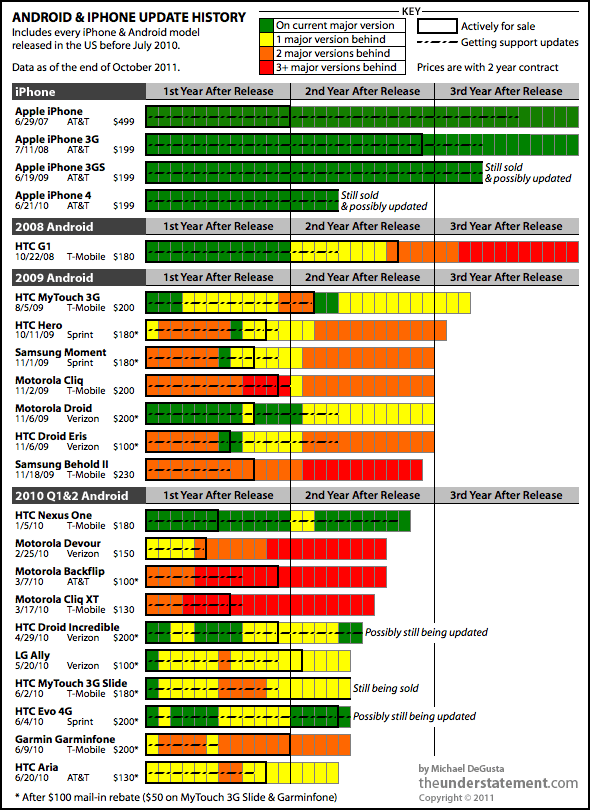 (
Read the rest
)
I think that this makes a huge case for the right of people to root phones and install newer custom ROMs.
Edited by hajile - 10/27/11 at 9:50am