Congrats, and have fun
If you ever want to get into patching;
http://dwm.suckless.org/patches/
and for a lot of random, but awesome patches that aren't on the official site along with some terms, this thread is pretty awesome;
https://bbs.archlinux.org/viewtopic.php?id=92895&p=1
Quote:
Originally Posted by
Xaero252
I have an interesting question for you - do you use a mouse at all anymore? I mean I'm a fan of doing the majority of computing tasks via keyboard, but I still find myself relying on the mouse for certain navigation of menus etc. And then obviously, when I start playing games. I think I would definitely prefer using full keyboard on a laptop, outside of small navigation tasks.
I use whatever we want to call....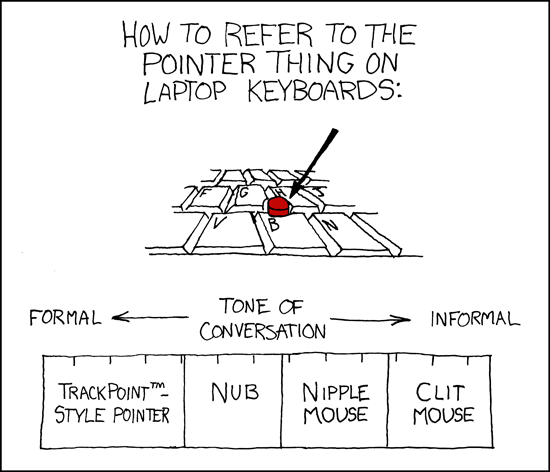 while web browsing ( on laptop, mouse while on desktop ).
Other than that, I don't touch it. I can't stand the mouse anymore. A shame too since I had gotten really into gaming a few years back and got a nice mouse... that now pretty much sits 95% of the time, lol.
Edited by Shrak - 9/30/12 at 6:41pm