I've been trying to make this thread since last week. I still don't really know how to say it. As most, if not all, of you know, Syrillian passed away recently. I know it hit us hard, myself included. Syrillian was a good friend to me (and a lot of you too I know). Well, a few of our staffers and members went to Syr's memorial service. Smasherbasher, Tator Tot, and IEATFISH went with Syr's family and helped clean out his computer stuff, as you probably know from the RIP thread and Smasher's freebie thread. Well, Smasher contacted me to offer me Silentium (original thread
here
) as I had worked on the hinges for the build and had talked to Syrillian during the log. I very graciously said I would be honored to give this wonderful case a home.
Well, neither of us trusted ye' olde shipping men to carry this thing: Smasher lives in California, I live in Alabama. So, a journey was spawned! Smasher was driving to Ohio for family and I had been tossing around the idea of visiting a friend in Houston this year. So, we planned our journeys around each other. My wife, Underdog1425, and myself drove to Houston; Smasher drove to northern Texas (Oklahoma City?). Then Smasher, Underdog, and I all trekked to Fort Worth where, at a Starbucks, the case was passed along. It was a very poignant moment. I was happy to meet a fellow staffer and see such a beautiful case. However, I wish we could have met for happier circumstances.
Suffice to say the case made it home safe and sound (even after a 30minute talk with a Texas state trooper, who after pulling over an out of state car, couldn't believe that 3 people from Alabama would come to Fort Worth for a PC case
). Below you'll find the pictures of the case. Some of its pieces had been broken loose from when it was originally moved from Syrillian's house. I had to repair a few pieces. I also plan on bondo'ing these hinges the way Syrillian wanted them. If anyone remembers, I smoothed a set of hinges for him but they ended up being the wrong size and Syr wanted to go ahead and complete the case. I'm glad I now have the opportunity to finally have these the way he wanted them.
I'll also be getting some equipment for my own PC so I can house it in Silentium (mainly 480 rads or some kind of 480 rad grills to cover the gaping holes in the front). This won't be a fast log or anything, but I wanted to share this case with everyone and let you all have a chance to just talk and have some camaraderie. Thanks everyone.
~Repo, or, as Syr would say "_/\\_"
List of updates:
October 29th -
Repairing the HDD and PSU tray
October 29th -
Some pictures of the case in the sun
October 29th -
Removing the door hinges for bondo prep
November 4th -
Finally getting some bondo on the hinges
November 7th -
Second and third coats of filler on the hinges (almost there)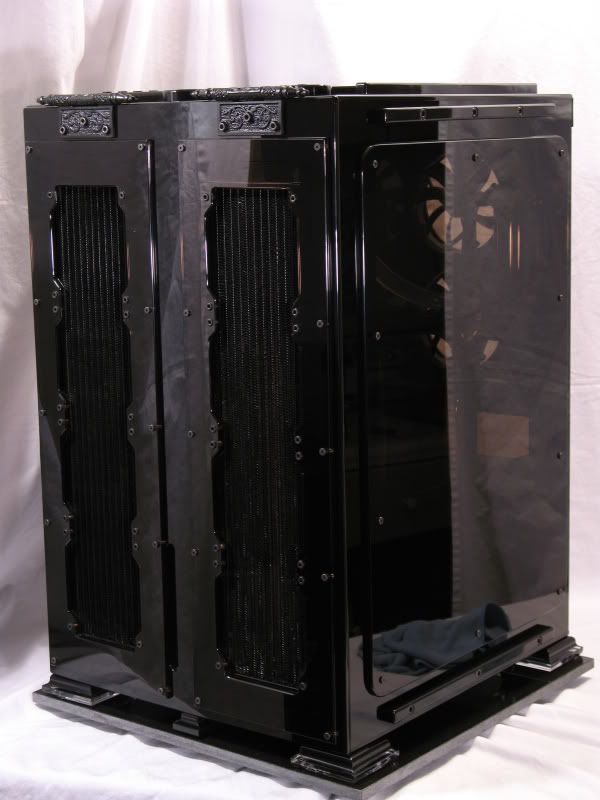 Edited by repo_man - 11/7/11 at 5:27pm