So I've really had a look around, and I've only found 3 makers of yellow fan.
I need 80mm, 92mm and 120mm versions of the fans.
I could always mix and match them but I'd prefer to keep the brands consistent unless I really had no choice.
Akasa Viper:
Only has 120mm and 140mm versions.
Silenx Effizio:
Has 80mm, 92mm and 120m versions but I can't find anyone who does international shipping.
Coolink SWiF2: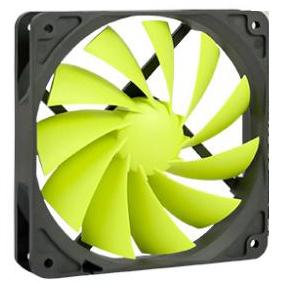 Has 80mm, 92mm and 120mm versions. Some pics make it look neon-yellowish though, which isn't too good.
Performance PCs and FrozenCPU have them but their international rates for small orders are really high for me.
Anybody have any suggestions on other yellow fans or where I could get them?
CPU
Motherboard
Graphics
RAM
Core 2 Quad Q6600
GA-965P-S3 Rev 3.3
GTX 460 SE
Corsair XMS2 DHX DDR2-800 4GB
OS
Power
Windows 7 64-bit
Corsair TX650w
View all
hide details
CPU
Motherboard
Graphics
RAM
Core 2 Quad Q6600
GA-965P-S3 Rev 3.3
GTX 460 SE
Corsair XMS2 DHX DDR2-800 4GB
OS
Power
Windows 7 64-bit
Corsair TX650w
View all
hide details