So we all know about the Evga external exhaust cards, right? Here's the GTX460EE
From the looks of it you are thinking Evga's
improved
cooler design would help this card run cooler than the reference model, right? Well, According to a lot of people on the internet and here on OCN (my self included) these cards run hotter and louder than the reference model.
I have even heard some people call it rubbish on the Evga forums
Well I have one such GTX460 EE. And it runs hot. Goes around 95C on Furmark under couple of mins!
My Theory is that the 460 EE versions cooler design is flawed, its too puny (about half the size of the card) and therefore not adequate for the extra heat that is being dumped from the Vram's by the thermal pads.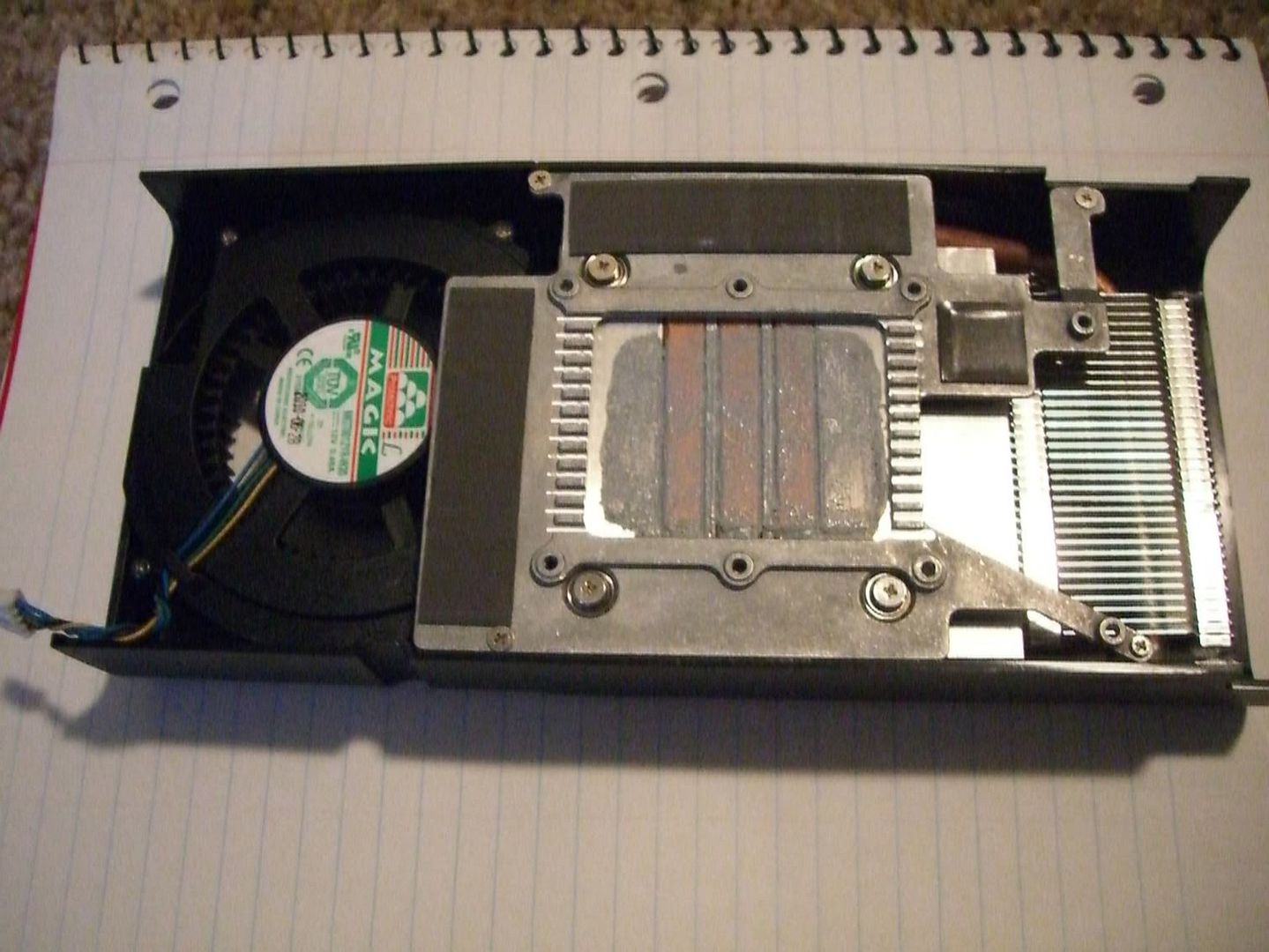 1. GDDR5 Doesn't get nearly as hot enough to need heatsinks, and most of them are rated for around 1000MHz.
2. The cooler itself being so tiny in terms of surface area, its not enough to cope with the additional heat generated by the vrams (without of course the fan reeving up too high)
3. Therefore by removing the thermal pads we can eliminate the extra heat that is being dumped from the vrams. And that should cause the overall temps and fan speed level to drop to a more acceptable level.
What do you think of my theory and analogy?
: Safe, Willing to try?, Flawed, Cake?
Discuss..
Edited by TheBirdman74 - 10/31/11 at 5:45am