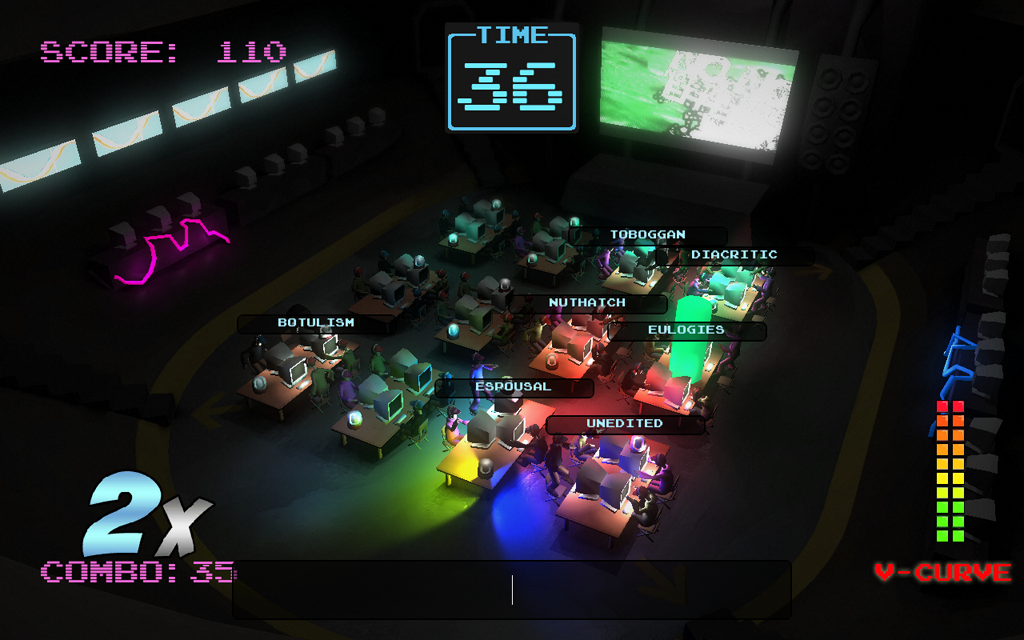 Yeah, was watching totalbiscuit's 12 hours marathon stream yesterday and he was playing this thing. Thought I'd try it since it was free and I found that it was quite awesome.
So yeah the game is completely free and is about 80mb so downloading takes no time at all.
Personally I have to say that I'm finding the game hard. Didn't really like battling Satan tbh but the music is kind of epic.
Trailer if someone wants to check it out, though it doesn't give a good impression of the game.
official page with DL link
just throwing this out there, hoping that someone would get a few minutes of enjoyment out of it
CPU
Motherboard
Graphics
RAM
[i7 5960X @ 4.8GHz]
[Rampage V Extreme]
[Titan 1400MHz (1500MHz bench)]
[Various]
Hard Drive
Cooling
Cooling
Cooling
[250GB 840EVO +2x SpinpointF3 1TB RAID0]
[LD PC-V2 SS Phase Change]
[XSPC X2O 750 pump/res]
[Monsta 360 full copper + EK XT 360 + XT 240]
Monitor
Power
Case
Audio
[Crossover 27Q LED-P 1440p+ASUS 1200p+LG 1080p]
[Corsair AX1200]
[Dimastech Easy v3.0]
[Sennheiser HD558s]
View all
CPU
CPU
Motherboard
Graphics
FX 8320, FX 8350, Phenom II x2 555BE
i7 3930K, i7 860, i7 4770K, 68x Celeron D
CVF, commando, 2x RIVE, Z87X-OC
Asus 4870x2, Sapphire 4870
Graphics
Graphics
Graphics
Graphics
2x 5870, 5850, 5830, 5770
2x 3870x2, 3870
GTX Titan, GTX 480, GTX 590
GTX 285, GTX 260, 4x 9800GT, 8800GTX
RAM
Hard Drive
Cooling
Cooling
4x4GB vengeance, 2x4GB predatorX, 2x1GB OCZ DDR2
Intel X25-M 80GB
LD PC-V2 SS Phase Change
OCN Marksman
Cooling
Cooling
OS
Power
2x old tek slims (GPU)
Various watercooling stuff
win7, winxp
AX1200
Case
test bench / cardboard box
View all
hide details
CPU
Motherboard
Graphics
RAM
[i7 5960X @ 4.8GHz]
[Rampage V Extreme]
[Titan 1400MHz (1500MHz bench)]
[Various]
Hard Drive
Cooling
Cooling
Cooling
[250GB 840EVO +2x SpinpointF3 1TB RAID0]
[LD PC-V2 SS Phase Change]
[XSPC X2O 750 pump/res]
[Monsta 360 full copper + EK XT 360 + XT 240]
Monitor
Power
Case
Audio
[Crossover 27Q LED-P 1440p+ASUS 1200p+LG 1080p]
[Corsair AX1200]
[Dimastech Easy v3.0]
[Sennheiser HD558s]
View all
CPU
CPU
Motherboard
Graphics
FX 8320, FX 8350, Phenom II x2 555BE
i7 3930K, i7 860, i7 4770K, 68x Celeron D
CVF, commando, 2x RIVE, Z87X-OC
Asus 4870x2, Sapphire 4870
Graphics
Graphics
Graphics
Graphics
2x 5870, 5850, 5830, 5770
2x 3870x2, 3870
GTX Titan, GTX 480, GTX 590
GTX 285, GTX 260, 4x 9800GT, 8800GTX
RAM
Hard Drive
Cooling
Cooling
4x4GB vengeance, 2x4GB predatorX, 2x1GB OCZ DDR2
Intel X25-M 80GB
LD PC-V2 SS Phase Change
OCN Marksman
Cooling
Cooling
OS
Power
2x old tek slims (GPU)
Various watercooling stuff
win7, winxp
AX1200
Case
test bench / cardboard box
View all
hide details