Yo,
so I've been replaying the Witcher 2 with my fancy new graphics card. All well and good, but this is the second time now it's randomly downclocked itself. And not even during a particularly intense moment, no, just dialogue. I had the same happen to me when playing Space Marine, but didn't figure it out then as I assumed the game or Steam messed up and just rebooted my PC to fix it.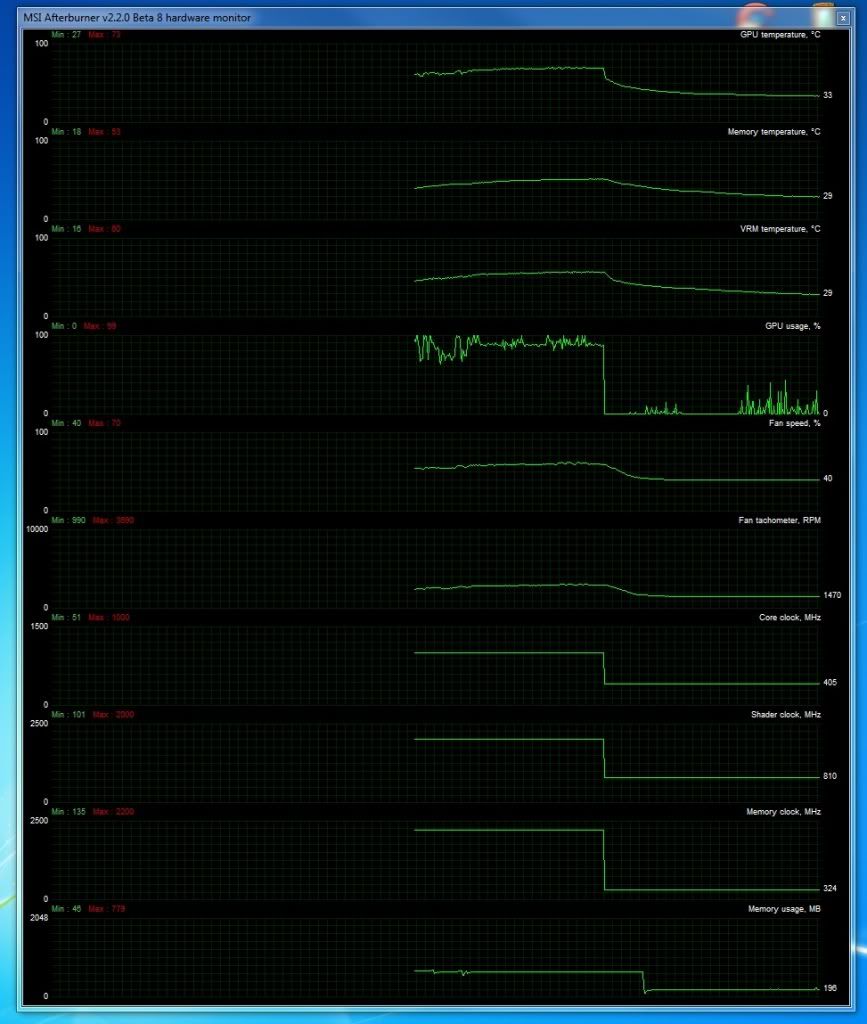 It's not getting too hot, it's not running out of vram because at most it's using 700 or so. It just seems completely random.
OC:
vCore: stock
Core Clock: 1000
Shader: 2000
Mem: 2200
I've got dual screens, but I only game on my main monitor. I disable Aero (desktop composition) whenever I fire up a game. There is, however, a flicker on my second monitor that lets me know my card just downclocked itself. The Witcher 2 hangs for a while, I can alt-tab out and back in and that's when I notice crappy frames due to the underclock (kudos to the devs, because the Witcher 2 seems to refuse to crash and recovers from a lot of random crap).
It refuses to change the clocks until I reboot, which makes it incredibly annoying.
So, unstable overclock? Something to do with dual screens? I'll figure it out eventually myself as I remove variables from the equation, but if someone out there already knows what's wrong that'll save me a ton of trial and error. I wouldn't even be pissed if this card was broken and I had to send it back because Lord Almighty how I loathe this POS. Cool and quiet my arse.