New screenshot
It's not official, but it is GTA V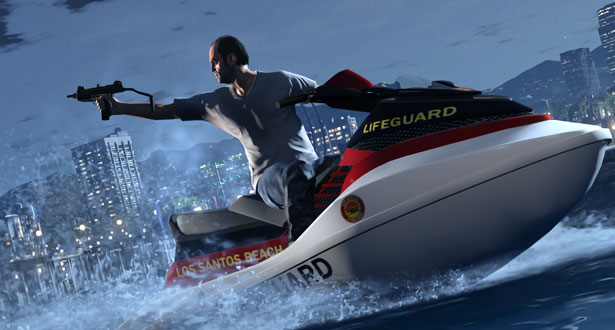 http://www.gtanet.com/news/single.php?id=4470
By the looks of that gun, customisable weapons are pretty much confirmed.
EDIT: Cover release and 18 pages of information tomorrow
Quote:
Originally Posted by
Remontoire
I'd like to see you say something less moronic.
You think that gta 4 is well programmed? lol. Do you also think that baked beans is gourmet cuisine. Do you think that everything in the world is excellent if you cannot do it better? Your logic is fail. The programming quality of gta 4 for pc is OBJECTIVELY sub-standard. Only a moron would argue otherwise. My own ability as a programmer is of no consequence whatsoever. My dissapointment at having bought a poor quality product is understandable. Your ridiculous attempt to defend said ****ty product is not.
After looking at other peoples experience of this game it's seems to be a known fact that it is a ****ty product that is not much more than a ripped console game.
Why would you defend a company that cared more about an early release than a quality product?
First of all, what WC_EEND said, it's the first real game to use the RAGE engine. So it won't be optimized very well.
Second, what happened in your screenshot doesn't happen to the game unless you failed to mod it correctly, I had the same problem when I didn't install a mod properly. So your GTA IV is like that because of something
you
did.
Third, GTA IV was actually delayed. It was originally meant be be released Oct 2007 on consoles. They had problems with it so they delayed it to April 2008. The PC release had the same 8 month delay as every other GTA game since 2001.
Fouth, this isn't a GTA IV (GTA 4) discussion thread. This is the GTA V (GTA 5) disscussion thread
Edited by andrews2547 - 11/7/12 at 3:02pm