Alright got these as a late birthday gift from one of my friends, I love them but they don't fit too well on my 8" dome piece so I can't use them for long before I get a headache from the pressure. These are literally less than a month old and they have a receipt from Best Buy as proof that they are 100% authentic with serials shown, I would have asked my friend to just return these and get me something different but it's past their 14-day return policy. Comes with everything that came with original contents:
manuals
monster 3.5mm beats cord
microfiber cleaning cloth
carry case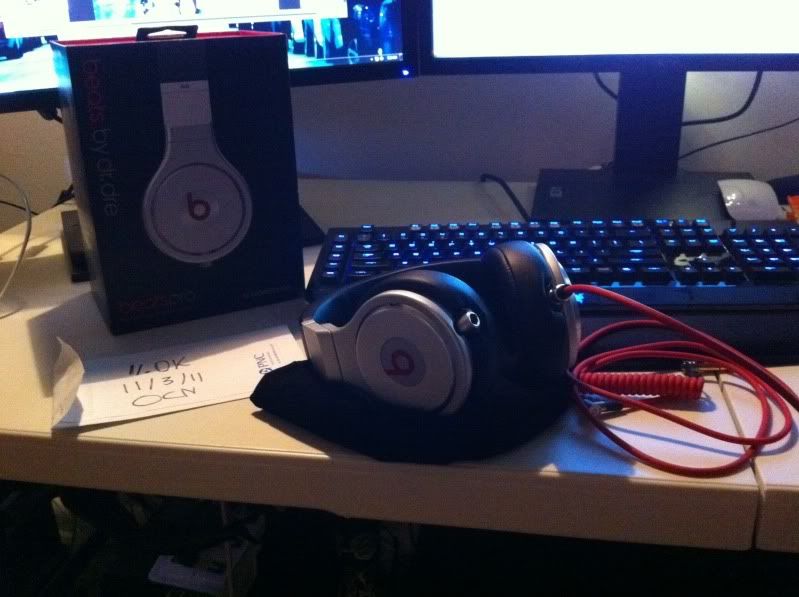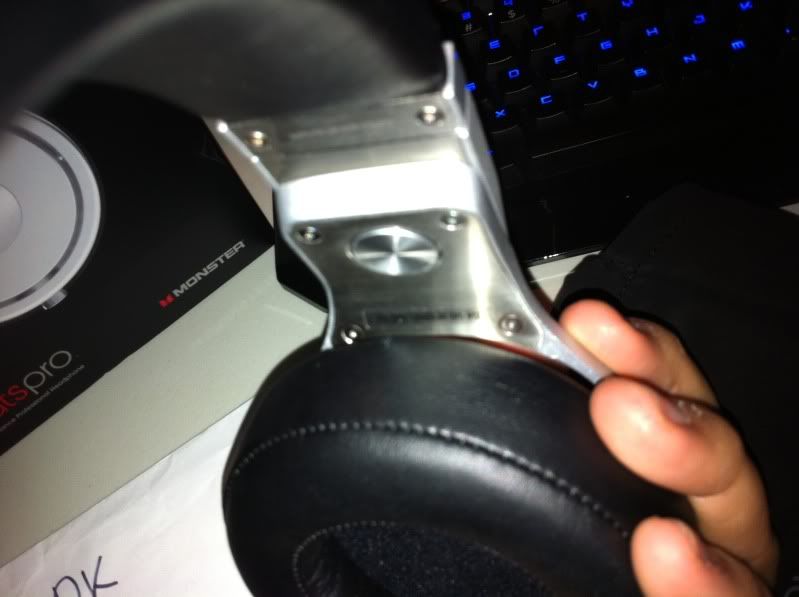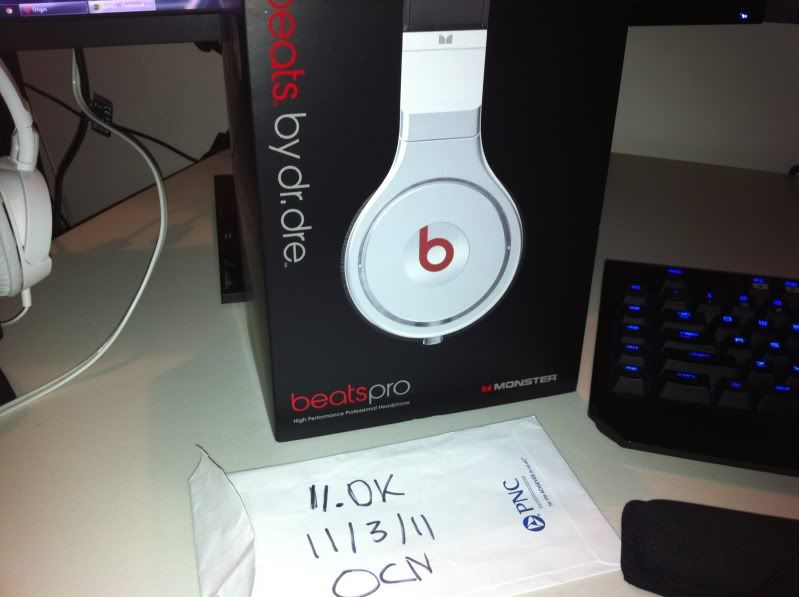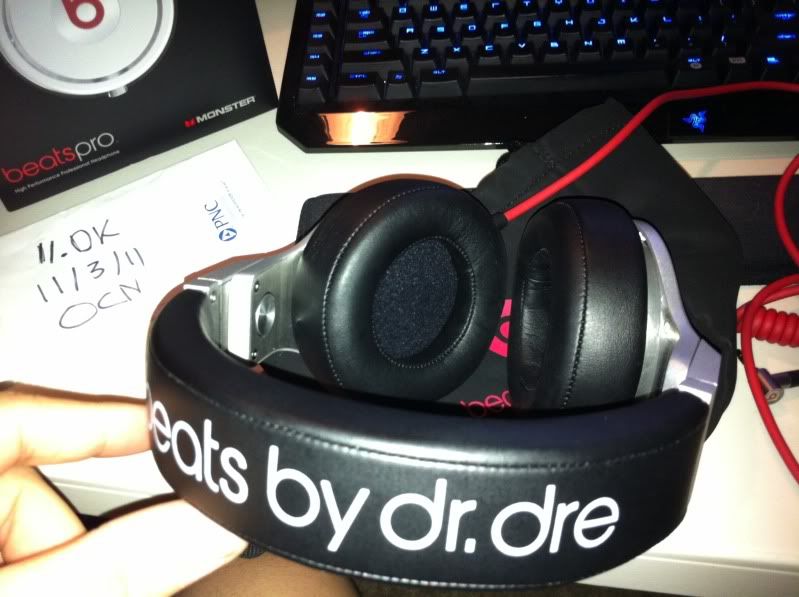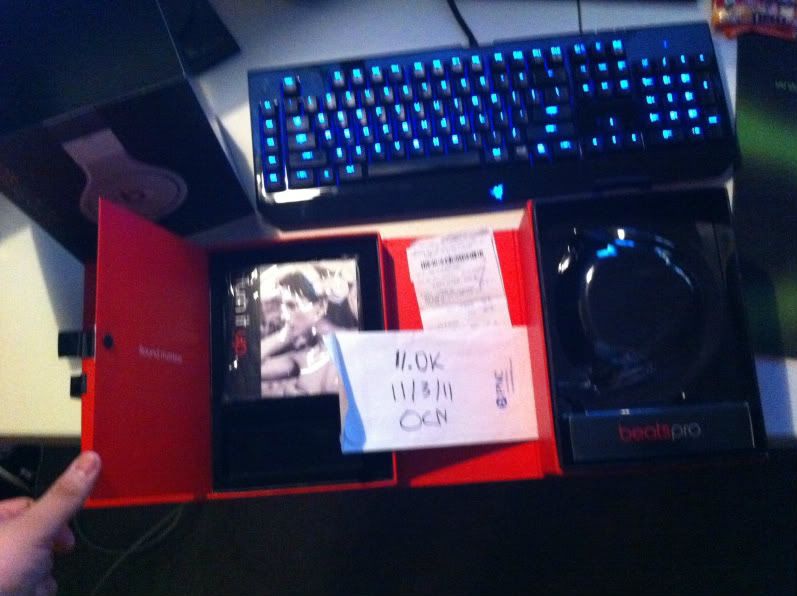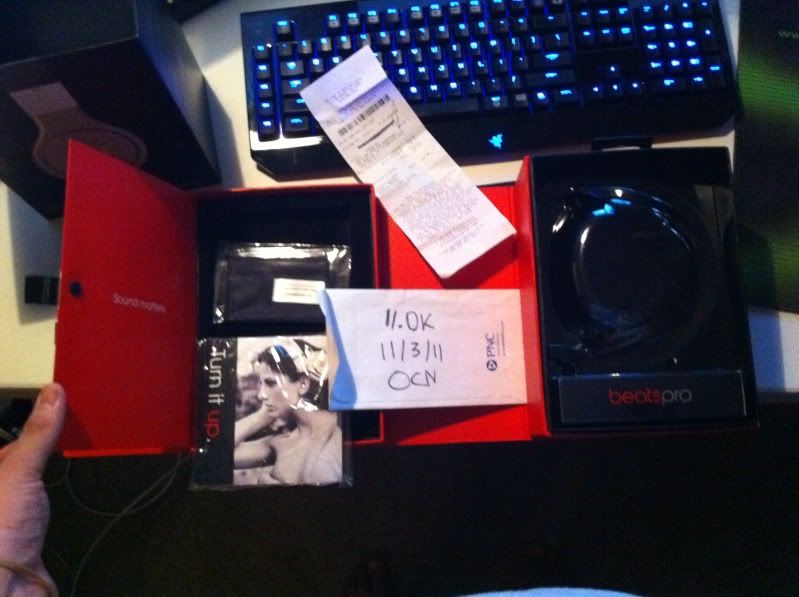 EDIT: These retailed and was purchased with a $400 price tag(ouch), and I think $300 would be fair since they're technically not NIB but they have barely any use and still with that factory "New car" smell.
Edited by //.DK - 11/3/11 at 2:43am
CPU
Motherboard
Graphics
RAM
Intel i7 920 D0 4.2GHZ (4.0 during spring/summer)
Foxconn Blood Rage
HIS 5870 @ 1.2V 1000/1250
Corsair Dominator 3x2GB DDR3 1600
Hard Drive
OS
Monitor
Power
Kingston 120GB 80K IOPS SSD
7 Pro x64
(3) Acer 23" 6144 x 1152
BFG EX-1000W
Case
ABS Black Pearl
View all
hide details
CPU
Motherboard
Graphics
RAM
Intel i7 920 D0 4.2GHZ (4.0 during spring/summer)
Foxconn Blood Rage
HIS 5870 @ 1.2V 1000/1250
Corsair Dominator 3x2GB DDR3 1600
Hard Drive
OS
Monitor
Power
Kingston 120GB 80K IOPS SSD
7 Pro x64
(3) Acer 23" 6144 x 1152
BFG EX-1000W
Case
ABS Black Pearl
View all
hide details