Hi, I need some assistant with my system as I am wanting to overclock it to 3.6GHz. I have listed my computer specifications below including my CPU fan and casing fan.

I ain't completely familiar with what voltages and other necessary requirements.
Computer Specification;
i5 760 @ 2.8GHz
Gigabyte H55M-UD2H
Corsair 4GB 2x2G CMX4GX3M2B2000C9 XMS3
Novatech ATI 6850 1GB Manufactured OC
Trust 5100 5.1 Sound Card
800W Storm Silent PSU
Computer Fan Control
Arctic Cooling Freezer 7 Pro Rev.2
Arctic Silver 5 Thermal Paste
1 x 80mm Side Case Fan
1x 120mm Back Case Fan
As shown above these are my system specifications, my temperatures on idle *CPU* is;
Core 0 - 28*C
Core 1 - 25*C
Core 2 - 25*C
Core 3 - 25*C
My CPU temperature while playing games example Battlefield 3 Campaign on High Detail... I hit max temperatures of;
Core 0 - 51*C
Core 1 - 47*C
Core 2 - 48*C
Core 3 - 49*C
These temperatures were recorded with Core Temp 0.99.8
I also had my GPU-Z program running while playing Battlefield 3 and the temperatures I was getting max were around;
Without playing the game the lowest temperature I was getting was;
My graphics card GPU Core Clock is 800MHz and Memory Clock 1050MHz

Below are pictures of my case, sorry if you can't see the images very well but I wasn't sure if you even needed to see my system and cooling fans.

Side View
Back View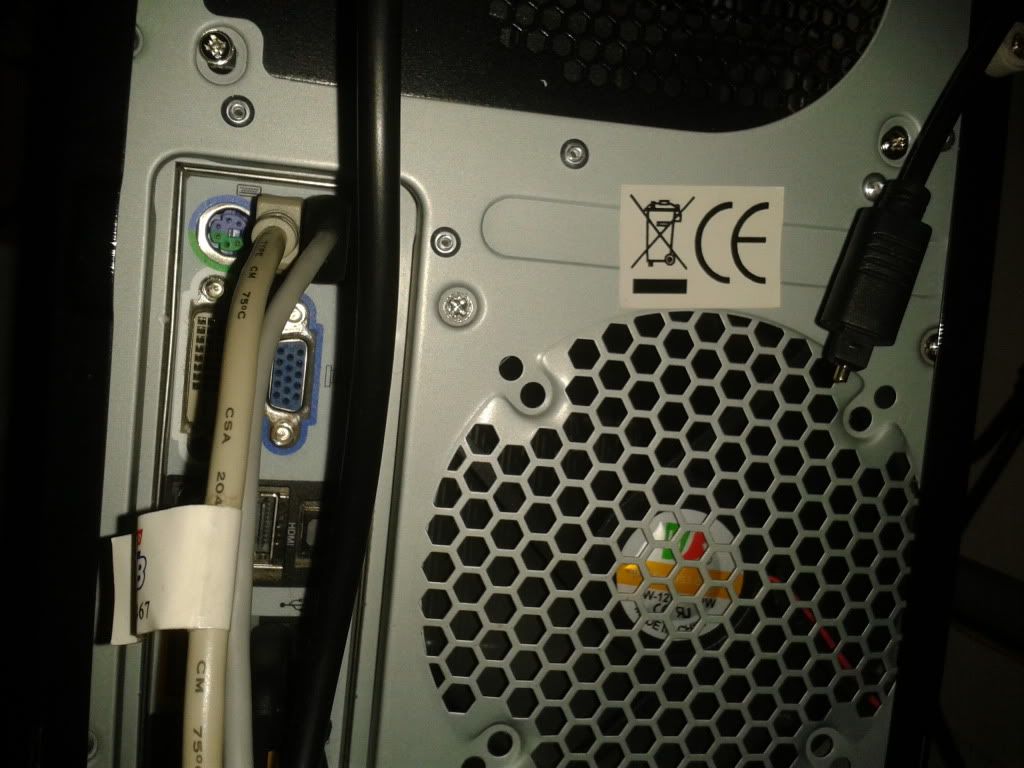 PICTURE OF THE TEMPERATURES
So what I am mainly asking for is somebody to tell me what voltages I need to set and other information so I can get 3.6GHz, if its secure I will go ahead of max 3.8GHz
Hope to hear from somebody soon!