I am SHOCKED!
Here's the story: I sold one of my XFX 4870 XXX and thought I'd do the buyer a favor and clean out the card (I hate sending dirty hardware).
At any rate, I took apart the factory heatsink, cleaned out the dust bunnies --which there was very little, and cleaned the fan (Man it sucks cleaning these).
I was all set to put it back together and wouldn't ya know it, I ran out of TIM. All out of AS5, Thermalright stuff, IC Diamond EVERYTHING!
Since I'm sending this thing out tomorrow, I had to get it back together STAT!
All of my local computer shops were closed and the only place open is BB that actually sells TIM.
The ONLY kind they sell is this Dynex silver thermal compound. Of course I'm like
great, just some cheap crap, whatever, it'll have to do.
At any rate, get home and put my 4870 back together. Fired it up and noticed it was idling @ 52C. Now for as long as I've owned this card, since Jan. '09, it has ALWAYS idled at 62C. So I'm like
Decided to put a load on it and see how it does. Fired up some BC2, with 99% GPU load, it ran @ 62C.
Normally it would be hitting ~74C.
Wow! It actually keeps my GPU quiet. I am thoroughly shocked. Who'da thunk it that this Dynex mumbo jumbo can lower GPU temps that much.
Needless to say I'm very impressed, and would definitely recommend this to anyone in a pinch that has a BB close by.
Here's my load temps after: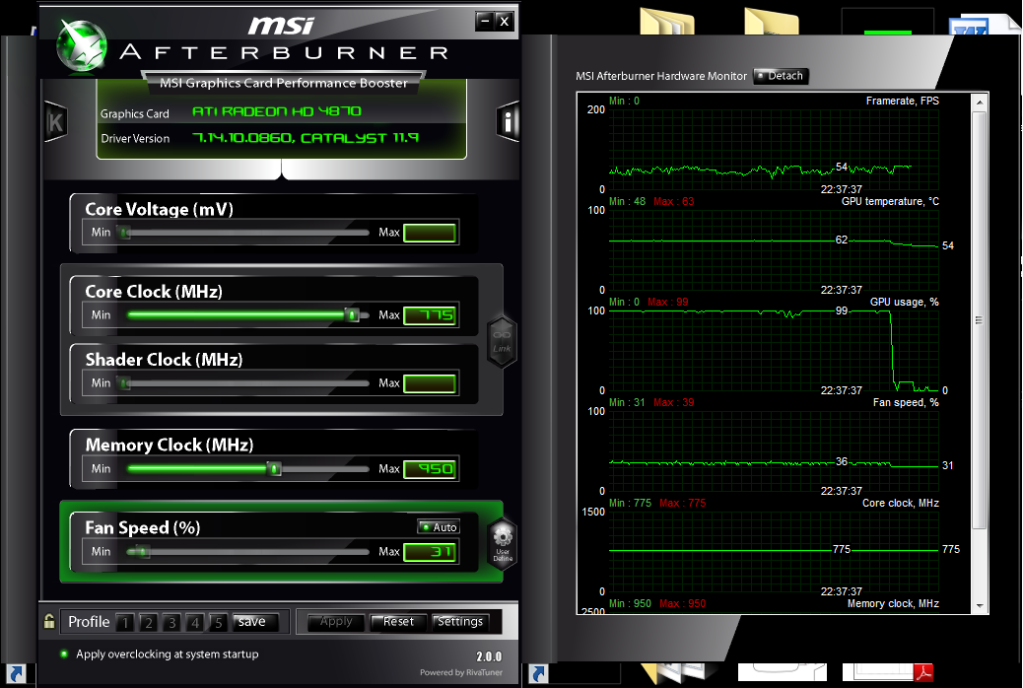 And here's what it idles at now: