so i tried a lot of different driver installations (clean installs) and SDK install and i can not get OpenCL back on my system.
anyone has any idea why the drivers dont install it?
if i remember correctly i had it installed some time ago and it must have been removed when i updated a driver...
i need it to fold on my GPU so any help would be very welcome:( and i will also need it for the new blender render engine:(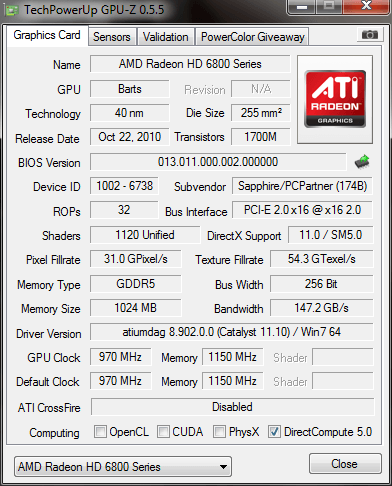 ---
SOLUTION
---
i found a other thread where it was mentioned to remove all installers from ATI/AMD which prevents new installers to work correctly with a software called
Windows Installer CleanUp Utility
it can be downloaded here:
http://www.softpedia.com/progDownload/Windows-Installer-CleanUp-Utility-Download-18442.html
so what i did is this:
1. uninstalled all AMD/ATI software
2. rebooted into safe mode
3. run
driver sweeper
and removed all AT/AMD stuff
4. run
Windows Installer CleanUp Utility
and removed all the ATI/AMD isntallers
5. rebooted (back to normal mode)
6. run
ccleaner
to clean the registry which had quite a few things about ATI/AMD in there
7. rebooted
8.
installed
latest AMD
driver
9. rebooted
10. success:cheers:
Edited by kromar - 11/7/11 at 12:10pm