Just wondering what I could get for my memory, motherboard***, and cpu
*** There is an issue with the memory slots, they do not hold the memory sticks tight enough. I am running battlefield 3 fine right now, but they are still a pain. I tried to bake the motherboard before I realized it was a tension issue and I melted the on/off buttons
(Will get pictures in a few minutes)
I'm not expecting top dollar, but this is what the parts will do.
The memory runs 1150Mhz @ 5-5-5-15, 1000mhz 4-4-4-12, 800mhz 3-3-3-9
E7200 will do 4.25Ghz in safe voltage 1.360vcore, or will do 4Ghz (8x500) @ 1.264vcore or 3.6Ghz @ 1.18vcore
I have had this since 6 months after the e7200 came out. I havent used it for over a year now. The CPU was used @ 3.6Ghz 95% of the time, and 3% of the time it was @ 4Ghz, .001% of the time it was @ 4.25Ghz, and the rest it was stock.
CPU has never stayed at a temperature over 65C for more then a few seconds. I have babied it, the H70 keeps it around 62-63C under load
This is the only thing that melted, the buttons were obviously made cheaply. (left of battery)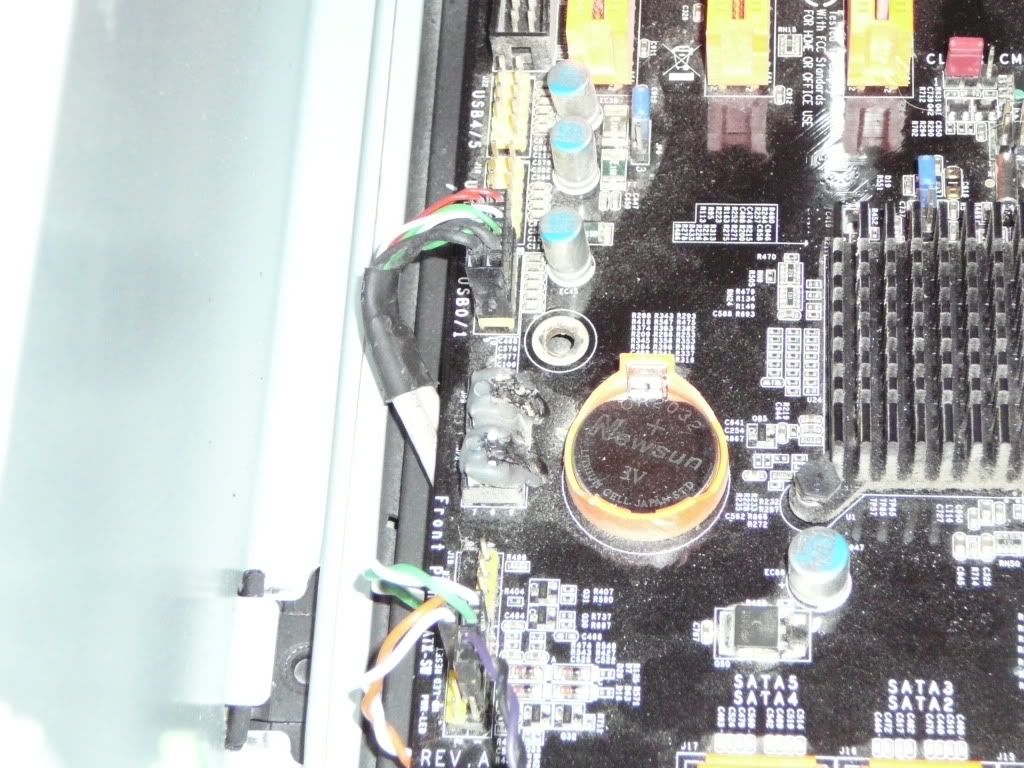 Some Crysis benches showing overclock and temps
So what I am looking to be appraised...
-E7200 (model before the e7400+ came out, so overclocks like a champ)
-2x1gb OCZ Reaper 1150Mhz (original copper color style)
-2x1gb OCZ Reaper 1150Mhz (second gen nickel color )
-DFI P35 Lanparty
I am thinking...
E7200 : $60
Memory: $70-80
Mobo: $30-40
Edited by Infinitegrim - 11/7/11 at 7:21pm