This Classified is Closed
For Sale:
Many misc. peripherals- high end mice, Ducky Keyboards, gamepad
Will Ship To: US48

For sale is a bunch of stuff that I'm selling because I haven't used the stuff in awhile/barely ever.
Sidewinder X8 - 35 shipped, decent condition
SOLD
R.A.T. 7 - $45 shipped - minor usage shows but is in very good condition
SOLD
Razer Nostromo - LNIB $35 shipped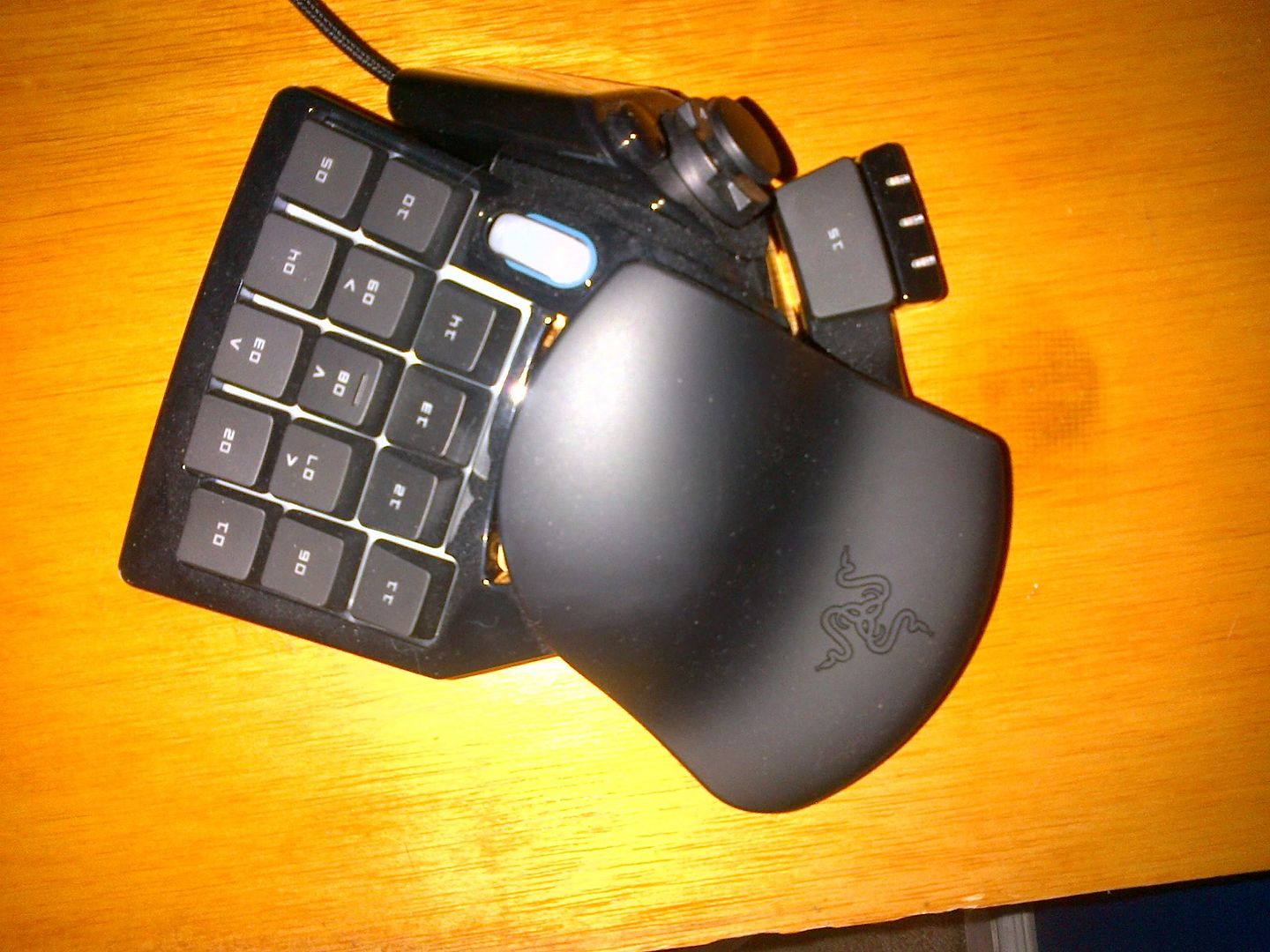 XArmor U9BL-S - Used for about a month, great condition 100 shipped
Razer Naga Epic - LNIB $80 shipped, minor scuffs towards back from manufacturing
SOLD
Logitech G700 - Amazing condition, bought it to test it out, used it for less than a month, no defects or scratches or anything. - $45 shipped
R.A.T. 7 - Excellent Condition, Got it from an RMA and used it for about a month, has an extra weight too. Looks brand new. - 60 shipped
Saitek ST90 - free if you buy two or more items, or 10 shipped
Razer Spectre Mouse - New in box, opened to look at but never used. $45 shipped
Ducky 9008G2 w/ MX Browns - Keyboard was used for about a month with different keycaps that will come with it, included keycaps are the ABS keycaps that originally came with it and were NEVER used. The spacebar is OCN branded and it has a flame escape key. $90 shipped
SOLD
Razer Orochi Bluetooth/Wired Gaming Mouse - Mouse is in excellent condition, only ever used it a few times for my laptop, other than that it sat in its case the whole time. Includes original box with all original accessories and documentation. $45 shipped
Ducky 9008-G2 MX-Black with PBT Keys - Lightly used and in excellent condition. The keyboard has O-ring rubber dampeners installed from WASD keyboards, will leave them on unless requested not to, will also include rest of the rings in the bag. $115 shipped
Corsair H50 - Product was used for about a year and a half in my personal PC but works great still. Comes will all original parts and the stock fan which is unused. $35 shipped
Paypal only please.
Edited by Jplaz - 2/26/12 at 7:22am
CPU
Motherboard
Graphics
RAM
Phenom II x2 555BE 3.8-4.3
MSI 790FX-GD70
BFG GTX260 maXcore
G.Skill Ripjaws CL7 1333 4GB
Hard Drive
Optical Drive
OS
Monitor
640GB WD Caviar Black
Samsung SATA
Windows 7 x64 Ultimate
AOC 22" 1920*1080 + Dell 15" LCD
Keyboard
Power
Case
Mouse
ABS M1
700W GameXstream OCZ
CM Storm Scout (stock)
Razer Deathadder 3.5G
Mouse Pad
Steelseries QcK
View all
hide details
CPU
Motherboard
Graphics
RAM
Phenom II x2 555BE 3.8-4.3
MSI 790FX-GD70
BFG GTX260 maXcore
G.Skill Ripjaws CL7 1333 4GB
Hard Drive
Optical Drive
OS
Monitor
640GB WD Caviar Black
Samsung SATA
Windows 7 x64 Ultimate
AOC 22" 1920*1080 + Dell 15" LCD
Keyboard
Power
Case
Mouse
ABS M1
700W GameXstream OCZ
CM Storm Scout (stock)
Razer Deathadder 3.5G
Mouse Pad
Steelseries QcK
View all
hide details