Waddup everybody! It's been a long time! Mainly because my last builds ran out of steam - both energy and financial-wise. However, now I'm back and ready to get right into it by showing you guys my latest build!
Since I last was posting on here, I've scored myself a job at a local PC / phones and cameras store. The work's great, and the benefit being that I have relatively easy access to great products and great prices!
So without further adue, I present my latest creation:
Name derived from "atra" in Latin meaning dark, and "carmen" meaning song, so I kind of twisted it a little to suit my taste.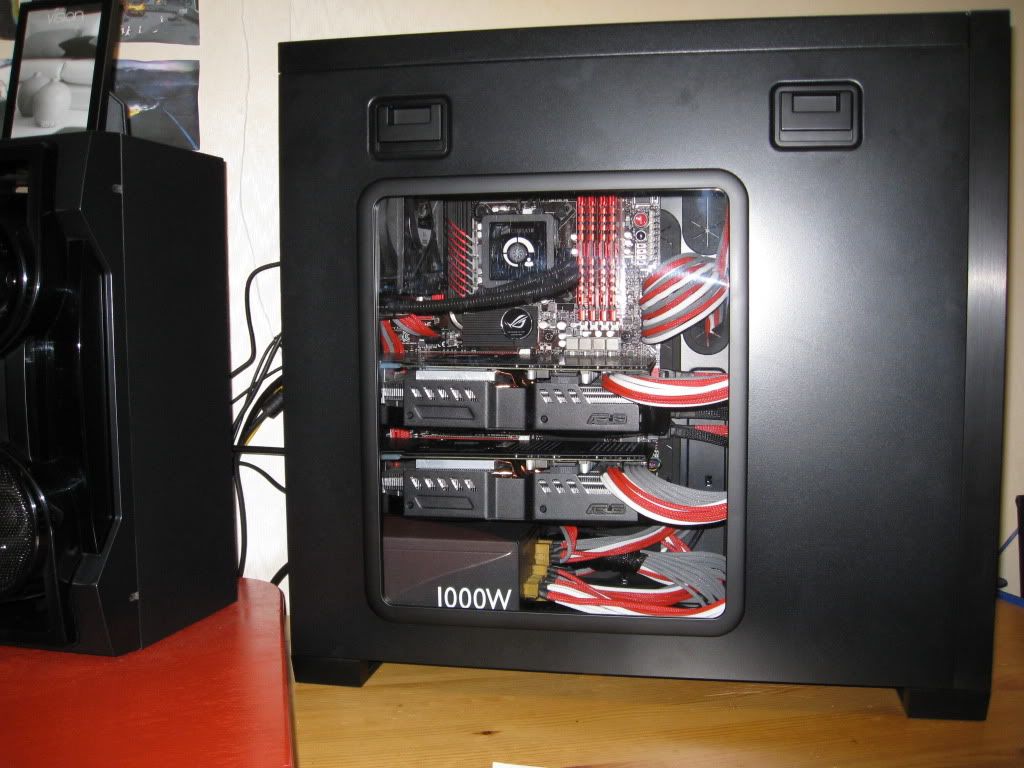 The rig is based on a red and black theme that I started in my RAMPAG3 (incompleted) build.
The specs being as follows:
ASUS Maximus IV Extreme-Z
Intel Core i5 2500k
G. Skill Ripjaws X 1600MHz (4x4GB)
2x ASUS ENGTX580 DCII in SLI
Mushkin Chronos Deluxe 120GB
Western Digital 1TB Caviar Black
Samsung HD103SJ
Corsair H80
Corsair Obsidian 650D
Cooler Master Silent Pro Gold 1000w
ASUS DRW-24B3ST
2x Scythe Gentle Typhoon AP-15
2x Yate Loon D14SM-12
I -
First parts arrival
II -
Building begins
III -
Some sleeving, DVD Drive painting, H80 installed
IV -
Small update: Yate Loon fans installed
V -
Maximus and Chronos arrive, big update ahead!
VI -
Maximus installed, cable management, H80 installed
VII -
Small update: Temporary setup, HD5450
VIII -
GTX580 arrives and installed
IX -
Second GTX 580 arrives to form SLI
Edited by optimuspotts - 1/8/12 at 2:43pm