This Classified is Closed
For Sale:
USED H70 - $50 + shipping
Will Ship To: US48

I have my lightly used H70 for sale. I used it for about 5 months back when it came out and it's been sitting in the box on a shelf since. I figure I might as well let someone else enjoy it.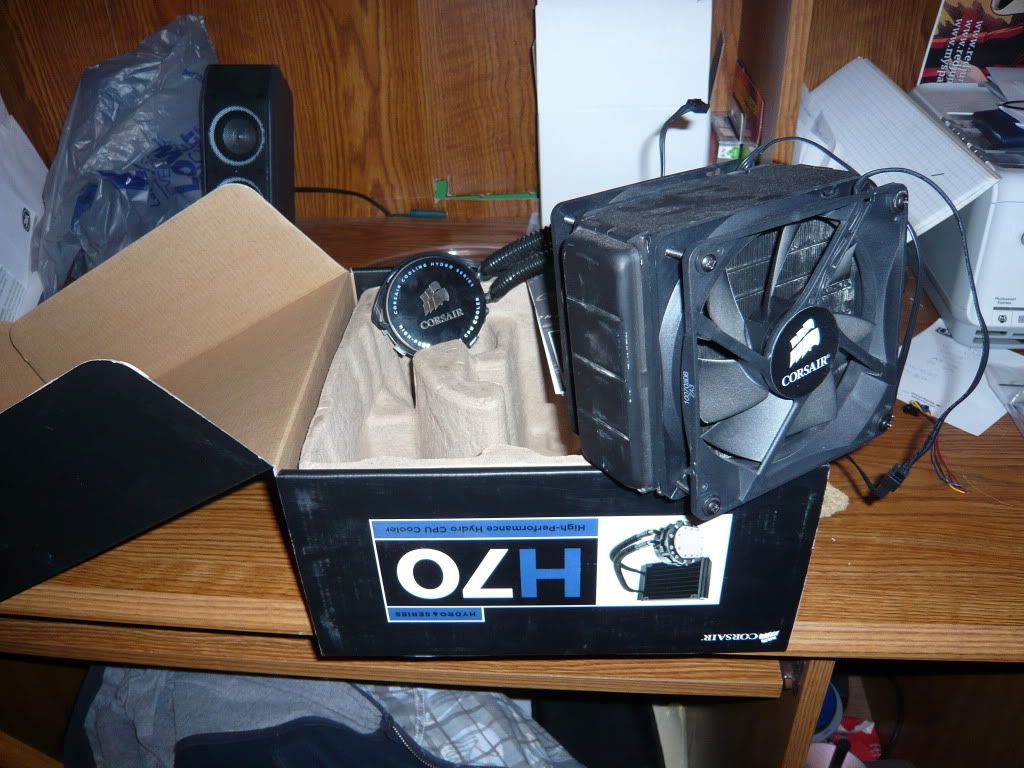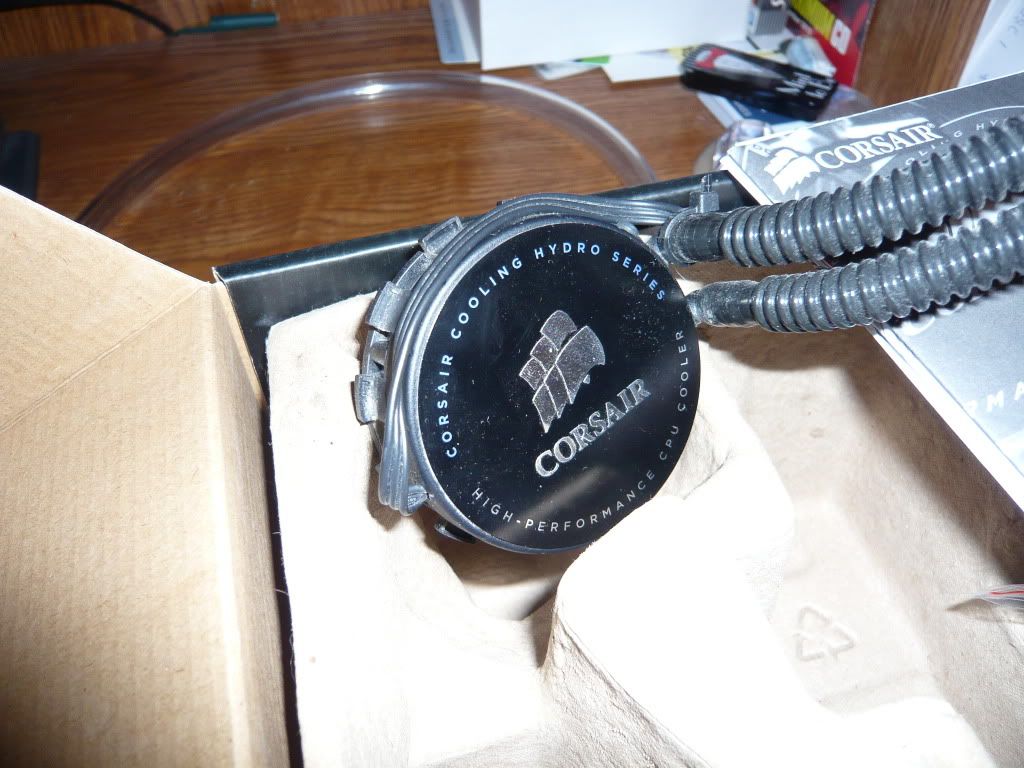 As you can see there are some very light scratches on the base of the pump. They are from the mounting ring itself when I was installing it. As long as you have TIM applied they do not affect cooling. Again they are very very light. It's a little dusty in the photos, but I will have it all cleaned up before I send it. Comes with everything as new, aside from the double sided sticker that holds the back plate to the motherboard for convenience. It's not necessary for functionality, and impossible to save when uninstalling.
Again price is $50 USD plus shipping.
Here is a link to some more feedback on a different site:
Feedback
Thanks for looking!
CPU
Motherboard
Graphics
RAM
2500K
ASUS P8P67 EVO
Calibre GTX 480
Corsair Vengence
Hard Drive
Optical Drive
Cooling
OS
Vertex 2
LG DVD
What ever is being tested
Windows 7 professional 64bit
Monitor
Keyboard
Power
Case
Acer 23"
Generic
High Power Astro PT 700w
Antec 900/TBD
Mouse
Mouse Pad
ooold Microsoft POS
Wood
View all
hide details
CPU
Motherboard
Graphics
RAM
2500K
ASUS P8P67 EVO
Calibre GTX 480
Corsair Vengence
Hard Drive
Optical Drive
Cooling
OS
Vertex 2
LG DVD
What ever is being tested
Windows 7 professional 64bit
Monitor
Keyboard
Power
Case
Acer 23"
Generic
High Power Astro PT 700w
Antec 900/TBD
Mouse
Mouse Pad
ooold Microsoft POS
Wood
View all
hide details