Maxious accidentally pulled his vGPU mod wire and ripped the SMR off. With it came the cooper pad the SMR is soldered to. Goal is to expose more copper to mount to, fix vGPU mod and then add OCP and OVP mods to the GPU.
Day 1: Spent a few minute probe the board to get familiar with the connection paths. Then I took a tiny flat head screw driver and gently scraped some of the PCB coating off the circuit path.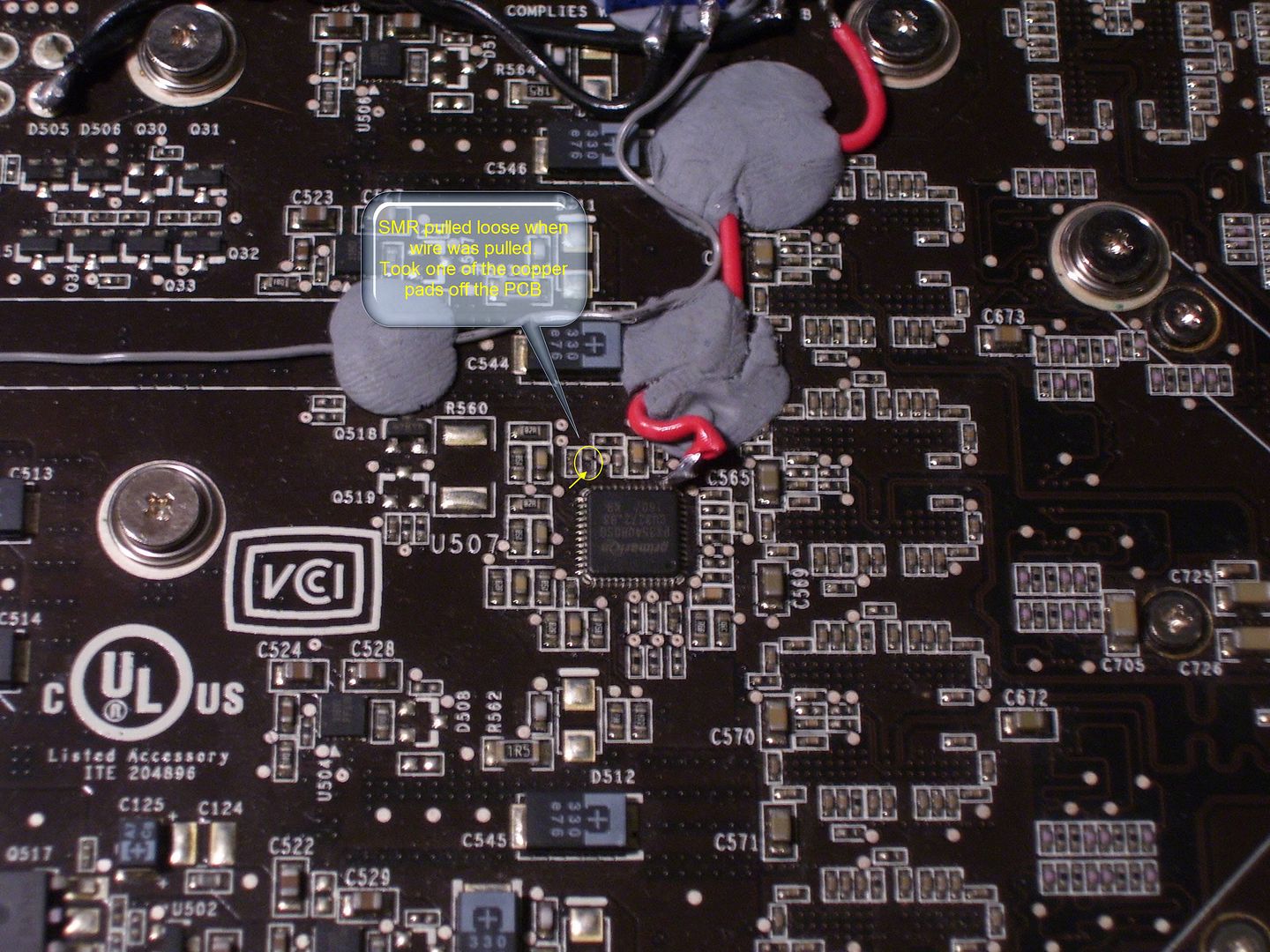 Had to stop there for now. Drank to much coffee this morning. Shaky hands not good for soldering.
CPU
Motherboard
Graphics
RAM
E8400, E8600, 980BE
T2RS+, P5E3, TA890FXE
8800GTS's,GTX's,GS,Ultra's,9600GT
Lots of D9's and some crap DDR3
Hard Drive
Power
Case
Seagate 250GB + 80GB WD for benching
TT 875w, Corsair 650TX
Custom bench station
View all
hide details
CPU
Motherboard
Graphics
RAM
E8400, E8600, 980BE
T2RS+, P5E3, TA890FXE
8800GTS's,GTX's,GS,Ultra's,9600GT
Lots of D9's and some crap DDR3
Hard Drive
Power
Case
Seagate 250GB + 80GB WD for benching
TT 875w, Corsair 650TX
Custom bench station
View all
hide details