Hello all OCNers,
OCN has inspired me to build my dream PC. Sorry for my bad English but I will try my best to post my worklog here.
*Note: Please click on any pictures for full view.
1. The case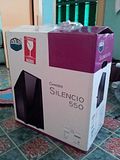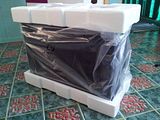 Wait.. its not a CM Silencio 550..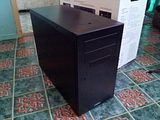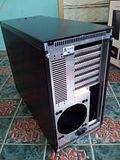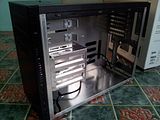 Its a Lian-Li PC-A05NB.. OCN has made me fall in love with this case. Bought a used unit from a friend..
1.1. Case Mod - Cutting & Painting
Strip down..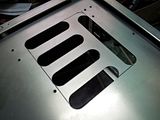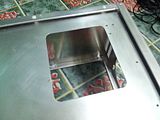 Mod 1 - Motherboard tray opening cutout. Using a dremel.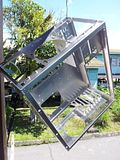 Mod 2 - Interior painting
Primer Undercoat done..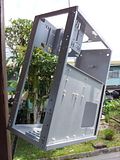 Pearl White done.. Next - will spray paint the 5.25" Tray and Motherboard / PCI-E bracket with Pearl Black..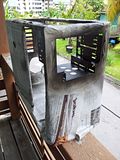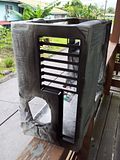 Spraying the 5.25" Tray and PCI-E Bracket with Pearl Black..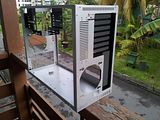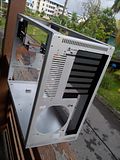 Interior case painting completed.
1.2. Cutting Top Fan Holes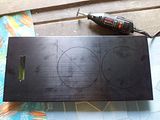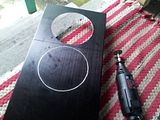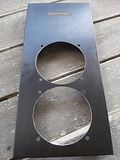 1.2.1. Painting the Top Panel
1.2.2. Top panel fans mounting completed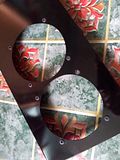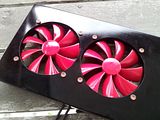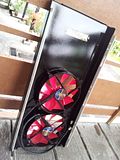 2. The Fans - Painting
Masking the Noctua NF-P14 FLX..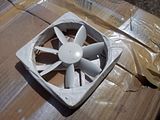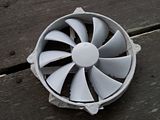 Undercoat the fan blade done.
* Its really hard to spray this fan because the blade cannot be remove. Anyway, I have to do it because I just love Noctua fans and they have to blend into my theme.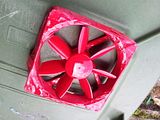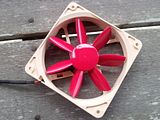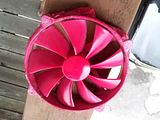 Red fan blade done.. Next - to spray the fan frame with Pearl Black..
Fans painting job - 2 of 6 completed
3. Cable Management - Sleeving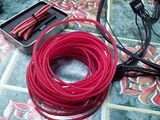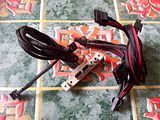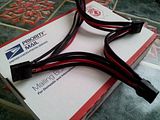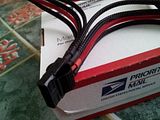 4. Side Panel Mod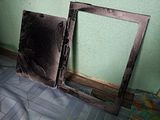 ongoing.. stay tuned and thanks for viewing..
Edited by Aliff - 7/27/12 at 1:59am