Hi there. Well I have noticed in many years of researching gaming mice, that there is very few websites with mice I would like to see reviewed. It's always threads like X vs X or X vs X vs X. I think the best place for people to find reviews is OCN. So I believe it only appropriate I put this here. Main point of this thread is to have all the most used mice in one place and a discussion on them.
I want to try to keep this conversation as technical and as logical as possible. I want to hear from players from (ex. CS 1.6 / CS:S and/or COD).
This discussion will include the following mice that I think are the most important mice used by competitive gamers. I will link some reviews but we should keep in mind to discuss the various sensors used by these mice, tracking, etc.
If any of you who know a great deal about the sensors these mice are using and the differences, I would appreciate your input on this thread.
A look at specs & features for MX518, DeathAdder, WMO, 1.1, and 3.0
Here goes:
Logitech MX518
Review
Microsoft WMO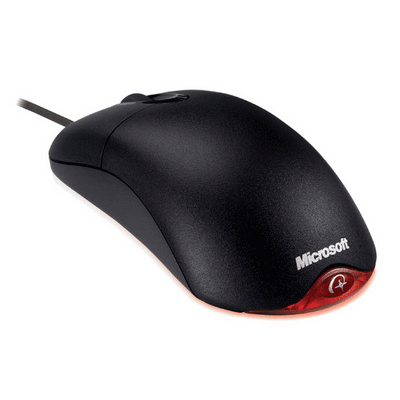 Microsoft IntelliMouse 1.1
Microsoft IntelliMouse 3.0 (this is mine in pic)
Review
9000 Frames per Second, Maximum Speed of 54+ Inches per Second, and Maximum Acceleration of 25g's
Razer DeathAdder
SteelSeries Sensei
Review
Zowie AM
Specs - since this mouse hasn't been released yet
Zowie EC1 Blue (Very similar shape to IME 3.0)
Specs
Zowie EC2 (Smaller version of EC1)
Notes:
Personally I have been using the IME 3.0 since 2007. The mouse is absolutely fantastic in my opinion. I used to have it running at 1000hz... but after motherboard changes I keep killing usb ports. I will be looking into this. Even set at 500hz this mouse performs wonderful. I have been looking strongly into buying an AM... but this Zowie AM mouse has me very interested.
I did not buy a SteelSeries XAI nor G500 due to tracking issues on cloth pads. I personally do not like laser mice for gaming as I consider optical better. But this is what the thread is for, so lets hear it.
It ain't much to start off with, but its a start of a good thread I think. Just need your input. Thank you.
Edited by x1x50Jayx1x - 12/3/11 at 5:06pm